Is Switching to Automation for Producing Aquatic Feed Worth It?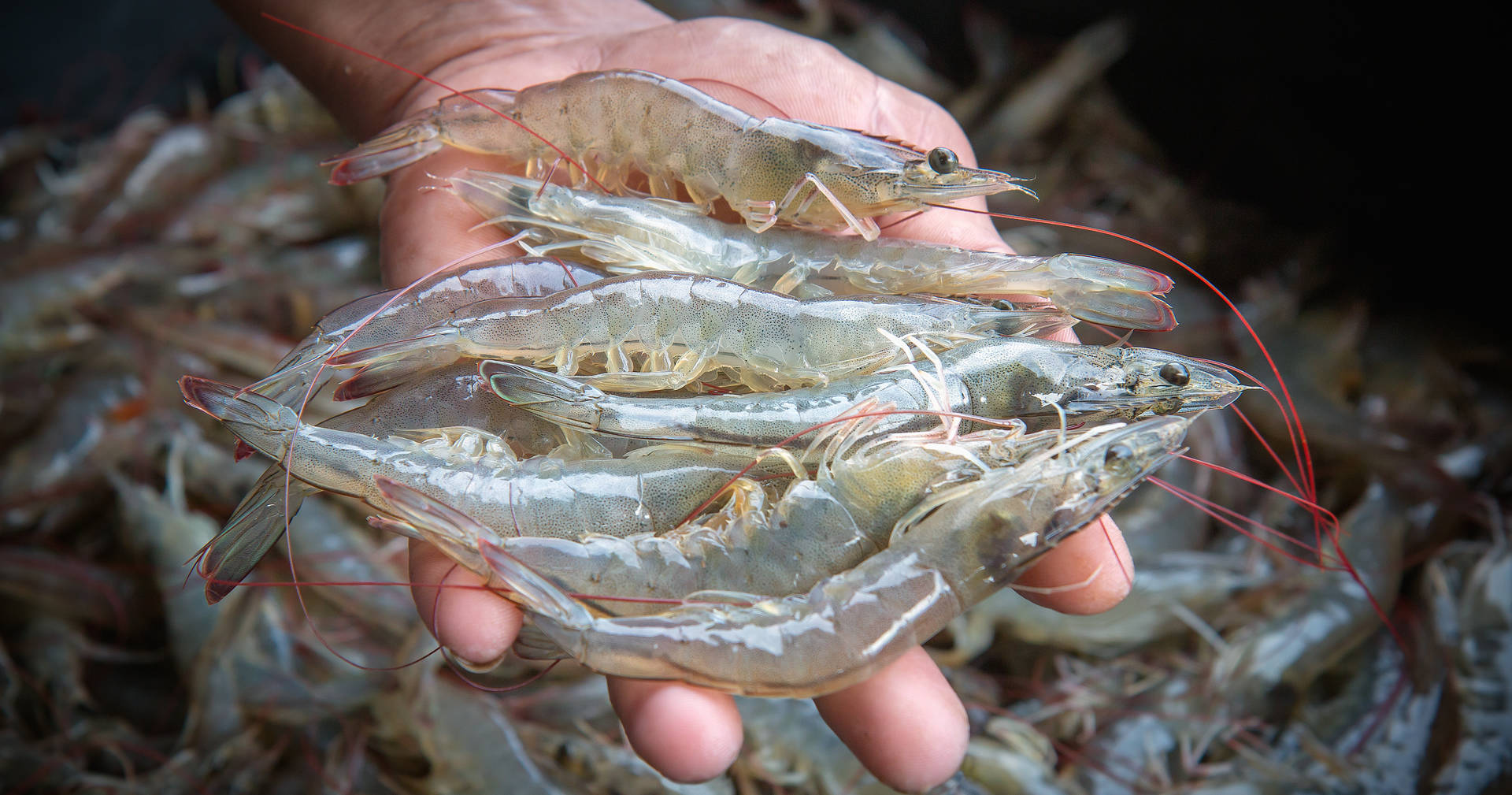 Automation and Aquatic Feed Factories: An Investment for Long-term Growth
The aquatic feed business and the fishery business are directly related to, and affect, each other. This is due to the competitiveness of Thai aquatic animals in the market, which in turn determines the success of feed producers. Feed producers also play a vital role in ensuring product quality. Right now, everyone is switching to automated systems, such as bagging machines or robot palletizer to help increase quality and standards in the production process. Should the aquatic feed business adjust as well? Will the investment be worth it? 
Thai Aquatic Feed Industry has the Potential to Advance Further
According to the Thai Animal Feed Manufacturers Association data published in the Thai Animal Feed Journal, Volume 195, November-December 2020, they found that the food required for aquatic animals such as shrimp or fish was less when compared to that required for chickens or pigs, which are widely farmed. Of the approximate 20 million tons of feed produced annually, only 3% is fish feed, and 2% is shrimp feed.
However, considering the growth rate of the aquatic feed business, it is still doing considerably well and is relatively stable. In 2019-2020, the growth rate of the shrimp and fish feed industry was at 6.90% and 6.09%, respectively, which appears to be higher than other feed categories. Thus, Premier Tech is confident that the growth of the animal feed business, coupled with higher quality produce, will help sustain the quality of aquatic animals. In addition, it will also help drive forward the Thai export market to be able to compete in the global arena.
Risk Factors and Hidden Costs: Factors Businesses Should Consider
There are several risk factors that could cause feed businesses to incur unnecessary losses, for example:
Economic conditions and seasonal epidemics will directly affect livestock farmers and the demand for aquatic animals and therefore, aquatic feed. Plus, existing food stocks may spoil or freeze.
Hygiene problems during the epidemic could restrict access to factory areas as there is a need to prevent contamination. This will directly affect the volume of production. This also means that technicians will not be allowed to repair these machines if there are any malfunctions with the device or the automatic bagging machine.
Instability in labor availability due to fatigue, work absence, or health issues.
Contamination from germs, dirt, or spoiled food from improper production handling, causing the product to waste.

As you can see, other than the economic and epidemic factors to consider, which are inevitable, the last three factors can cause unexpected losses. If businesses still want to proceed with their operation during uncertain times, businesses and stakeholders should find a way to manage risk factors and unforeseen costs. This will help the business increase production potential as well as prevent unnecessary expenses.
 
Highlighting Thailand's Aquatic Feed Advantage
Thailand has the advantage of abundant raw materials that are used to produce aquatic feed. To add value to the product, high-quality safety standards have been established to enable farmers to raise animals confidently. Feed mills and large farms that produce their own food should keep these things in mind:
Raw materials: The raw materials used must be of excellent quality; they should be nutritious and hygienic. During the production process, the food must maintain its condition, and not break easily when exposed to water.
Food formula: Each farm may have different aquatic feed needs. Adding more choices for buyers, including comprehensive formulas for each animal species, and other formula types based on the minerals needed for each aquatic animal will increase sales volumes quickly. Good examples would be food formulas for white shrimps, tiger prawns, freshwater fish, marine fish, standard formulas, premium formulas for large aquatic animals, and a competition formula for contests. 
Packaging: It must be tight, robust, and made from materials that can preserve the quality of the food. It should also respond to the needs of buyers, which means being easy to use and capable of good storage times for instant feed in the form of pellets. The selected automatic bagging system must work in line with gusseted bags to prevent any malfunctions. 
Production technology: Businesses should use automatic systems to enhance production capacity and increase speed and accuracy. Appropriate humidity controls can lower contamination from germs. Employees' health and welfare should also be taken care of to reduce time constraints when a machine malfunction occurs in the automatic bagging system. 
 

Automation: Change for Value, Help is at Hand
Indeed, no change is ever easy or without problems. However, we can choose less complicated changes that also produce satisfactory results, such as the transition to automation for animal feed business owners. It is a long-term investment that can help effectively manage the hidden cost mentioned above. For example, the OML-1060 Automatic Bagging Machine,  manufactured by Premier Tech, is installed in many factories across the nation and SEA, and has received a satisfactory response in terms of reducing production times and increasing daily production capacity. Fast weighing and bagging can also help in reducing germ contamination. Plus, automated systems help with continuous and stable production planning. The machine is compact in size and designed to be user-friendly even for those who have never used an automatic bagging machine.
To help businesses feel at ease we have our local after-sales service team to take care of any issues and provide services in the Thai language. In the event that travel restrictions are in place, there is a VPN system for clients to remotely access for support, which acts as if a technician is there to help you repair and solve problems.
If you are ready to make the switch to increase your factory's long-term potential, and be a part of driving Thailand's feed industry, Premier Tech team is more than willing to give advice and find a tailored-made solution for you.