THE VERSATILITY OF COMPRESSION BAGGING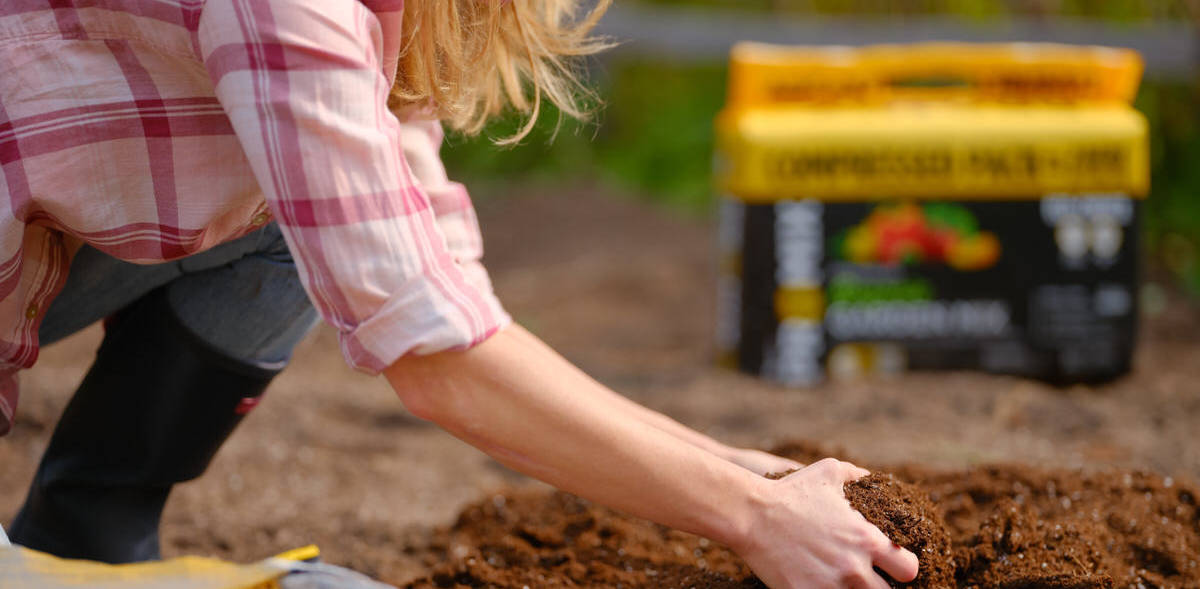 The soil industry is something we've watched grow for a long time. It's where the Premier Tech adventure started in 1923, and it's truly exciting to see how far it's come since. Soil used to be something only shipped in huge quantities, used by farmers and nurseries.
The market has evolved tremendously in recent years, and the size of bales, type of use and even the customer types have changed completely. As always with this type of shakeup, versatility has been the name of the game for the players that came out on top. 
As gardening emerged as a popular hobby for suburban homeowners and apartment renters alike, the soil industry has had to adapt to their needs. Here is a look at the numerous technological and organizational innovations brought forward to match demand.
 

Compression Bagging: A Revolution
The soil industry always had a core problem, its core products are voluminous and heavy, which in turn makes them complicated and expensive to ship. This wasn't so much of an issue when the clients were all agricultural with hundreds of service points to ship from, but not everyone needs 200lbs of soil nowadays.
Compression baggers solve multiple issues for soil bagging operations. The most obvious one being the size constraints. Several dozens of pounds of soil can be compressed to a cube measuring only a couple of cubic feet. In recent years, three main formats have emerged:
3.8 cubic feet for nurseries and typical industrial clients, coming to 70-100 lbs of product once fluffed up. 
2.2 cubic feet for homeowners, coming to around 40 lbs of product once fluffed up. A few of these can easily fit in the trunk of a car and are perfect for a regular-sized garden.
1 cubic foot, coming to around 20 lbs of product once fluffed up. This size of bag usually has a handle to easily be carried in public transport, ideal for people living in apartments, and is small enough to be shipped by e-commerce sites. 
As you can see, the market has really opened up as far as customer types and selecting a baler that can accommodate a few different sizes is integral to soil operations. The other advantage with smaller sizes, especially the 1 foot, is that these sales aren't seasonal and can help diversify your revenue sources.
 

Compression Bagging For The Environment
Another big trend for consumers has been buying from environmentally friendly companies, and especially when it comes to packaging. Similarly, a lot of businesses have been looking at their operations to reduce their emissions in an effort to be better corporate citizens. 
Compression bagging is an amazing solution to that issue since the size of the finished product is drastically reduced. This allows you to use far less plastic to bag your product but it also has a slew of operational benefits as well.
Since your finished product is much smaller than traditional bags, you're able to ship twice as much product, twice as far for the same price. Compressed bales are also easier to organize on pallets and much less prone to bag tears because they never hang off a pallet.
Compression Bagging Is The Future
There are just so many reasons to switch to a compression bagger. Your production line will be more organized, you'll lose less product, and you'll even save on fuel costs by transporting more product per truckload. 
But perhaps the best reason to get a compression bagger with variable sizes is that it'll allow you to reach and please more consumers with your products.