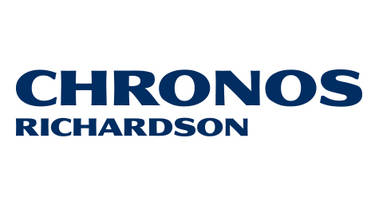 Premier Tech acquired Chronos Richardson in 2002. Founded in 1881, Chronos Richardson was a leading manufacturer of packaging systems and equipment for powders and granular materials. Its main product lines included weighing systems, open-mouth bagging systems, valve bag filling systems and palletizing systems. This acquisition has been extremely important to complete and diversify Premier Tech's existing packaging lines. Premier Tech integrated these technologies into Premier Tech's product portfolio in America, Asia and Europe.
If you own Chronos Richardson equipment, Premier Tech offers complete after-sales service and original parts for this brand. As a result, Chronos Richardson equipment users now have access to a specialized after-sales team with a global reach.
CHRONOS RICHARDSON INDIA Pvt. Ltd
On November 6, 2012, Premier Tech became the majority shareholder of Chronos Richardson India Pvt.LTD with 60% of all the shares. In collaboration with Premier Tech, Chronos Richardson India Pvt. LTD will continue to meet the expectations and requirements of the market while making sure to satisfy the needs of its local customers with a line of products and services offered through a manufacturing and engineering base that relies on qualified and experienced Indian team members.