Spices packaging machines
The challenges of bagging spices include clean filling, reducing dust, and cleanability of the equipment.
Premier Tech's equipment of choice for bagging and packaging spices is our automatic open-mouth bagger, an innovative solution that reduces dust at the source and is easy to clean. A palletizing system (either robotic or conventional) capable of bag overlapping can also be selected for use with high-top freeboard bags. For high-speed production, the ideal solution consists in combining a dual-spout open-mouth bagger with a palletizer and stretch hooder. Pinch bottom bag closers/sealers as well as FIBC bulk bag fillers are also available.
Packaging line for spices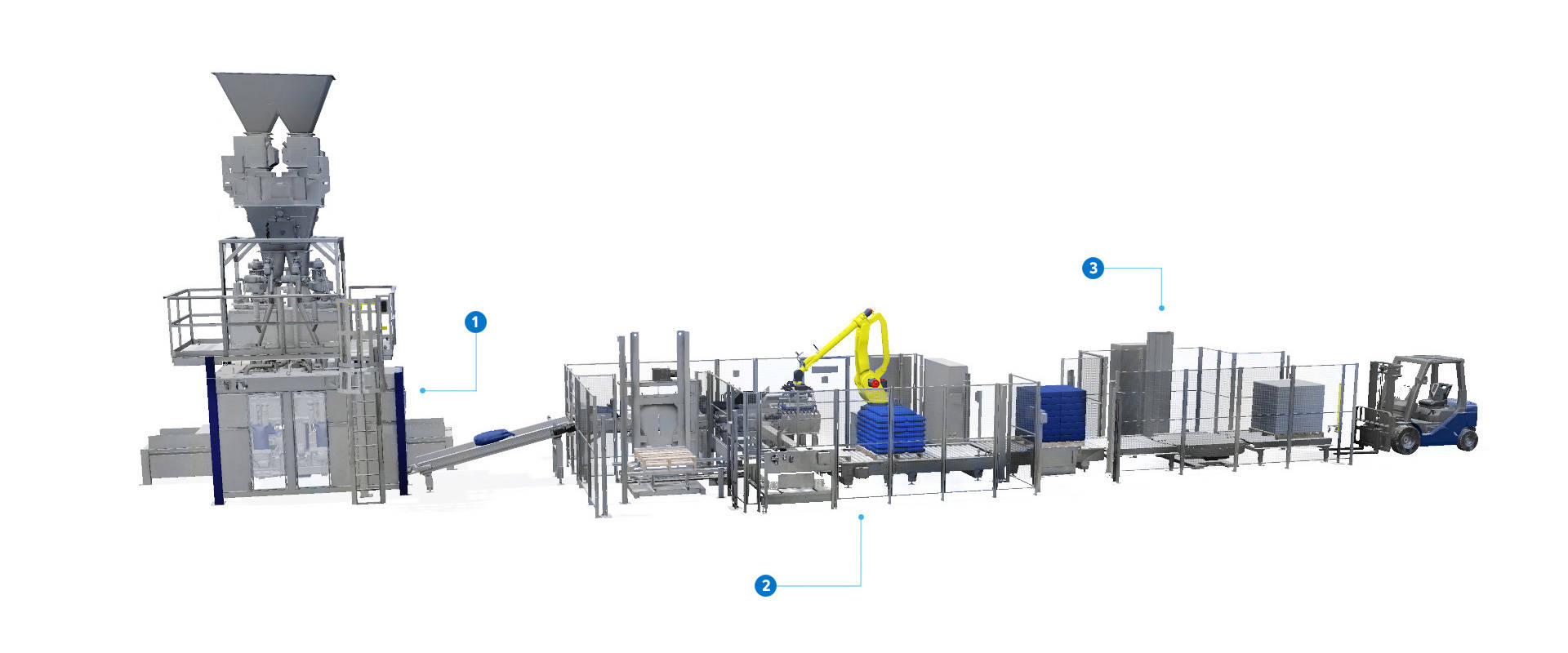 Legend
Open-mouth bagger
Robotic palletizer
Stretch wrapper
Ready to get started?
When it comes to industrial equipment, every detail matters. That's why our team is dedicated to providing you with the support you need. Whether you are interested in a specific product, need technical support, or just want to give us your feedback, we're here for you.