Empty packaging containers packing machines
Packaging empty containers can involve bottles, cartons, plastic containers, cans, jugs, pails, and totes. Thanks to the innovative solutions offered by Premier Tech, you can streamline your processes and increase efficiency for packing and palletizing these kinds of containers in all kinds of different shapes and speeds.
For a completely automated packaging and palletizing line, Premier Tech provides top-of-the-line case erectors which can quickly and efficiently create boxes for shipping or storage of empty packaging containers and keep up with the demands of a busy packaging operation.
RPK robotic case packer places the products in these boxes which can then be palletized by either a robotic or conventional palletizer depending on the speed and flexibility required.
Packaging line for empty packaging containers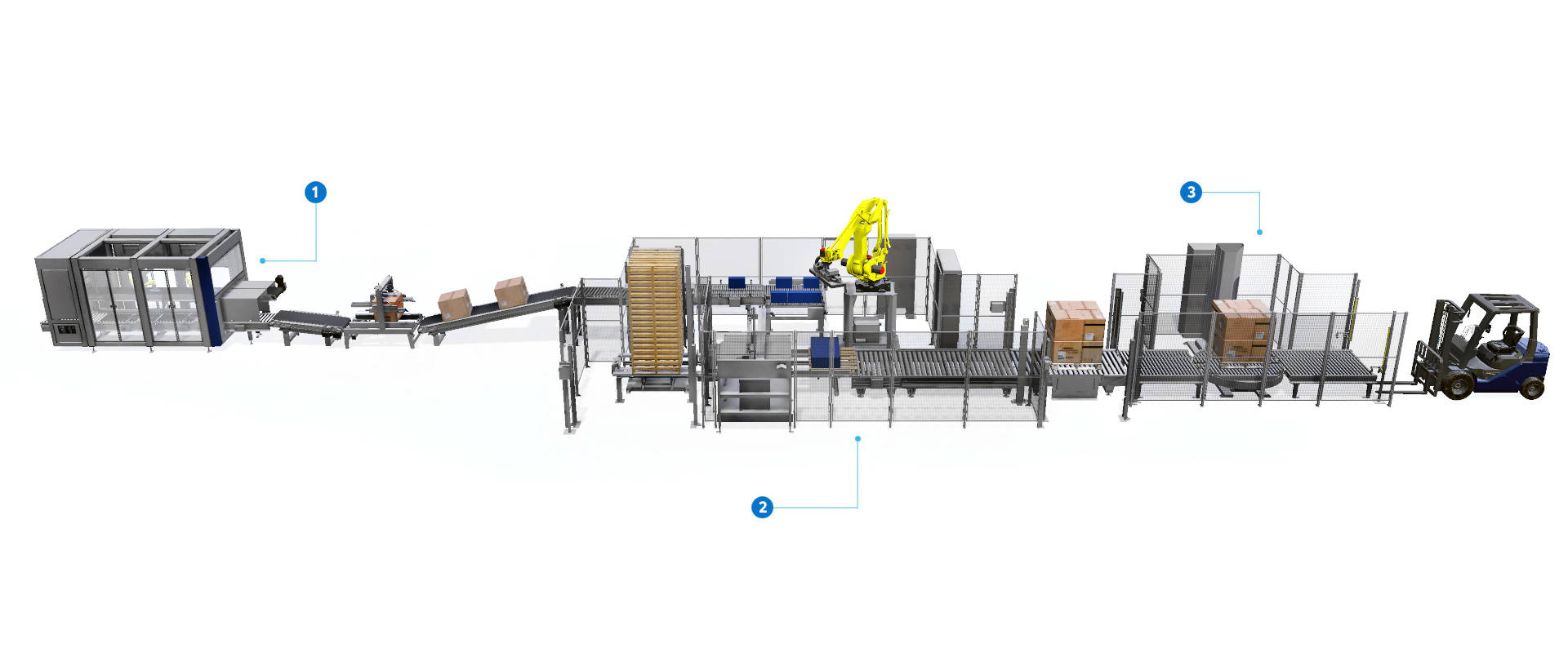 Legend
Robotic case packer
Robotic palletizer
Stretch wrapper
Ready to get started?
When it comes to industrial equipment, every detail matters. That's why our team is dedicated to providing you with the support you need. Whether you are interested in a specific product, need technical support, or just want to give us your feedback, we're here for you.