Fruits and vegetables packaging machines
Whether you're working with fresh, frozen, canned or bagged fruits or vegetables, Premier Tech's team of experts have the knowledge and experience to bring automation to your production line.
Our equipment can be customized to meet your specific requirements, no matter the size of your operation. We understand that in the fruit and vegetable industry, it's critical to maintain a controlled environment and achieve high throughput, which is why our products are engineered with these needs in mind. Our RPK series robotic case packer is one of the most versatile and efficient systems for this market, allowing you to pack an array of products of different shapes and dimensions into cases with ease. When it comes to palletizing, we offer a range of options including robotic and conventional solutions, all of which can be seamlessly integrated with our pallet wrapper for a complete end-to-end solution.
At Premier Tech, we understand the significance of food safety, and all of our machines are designed in compliance with industry regulations and guidelines.
Packaging line for fruits and vegetables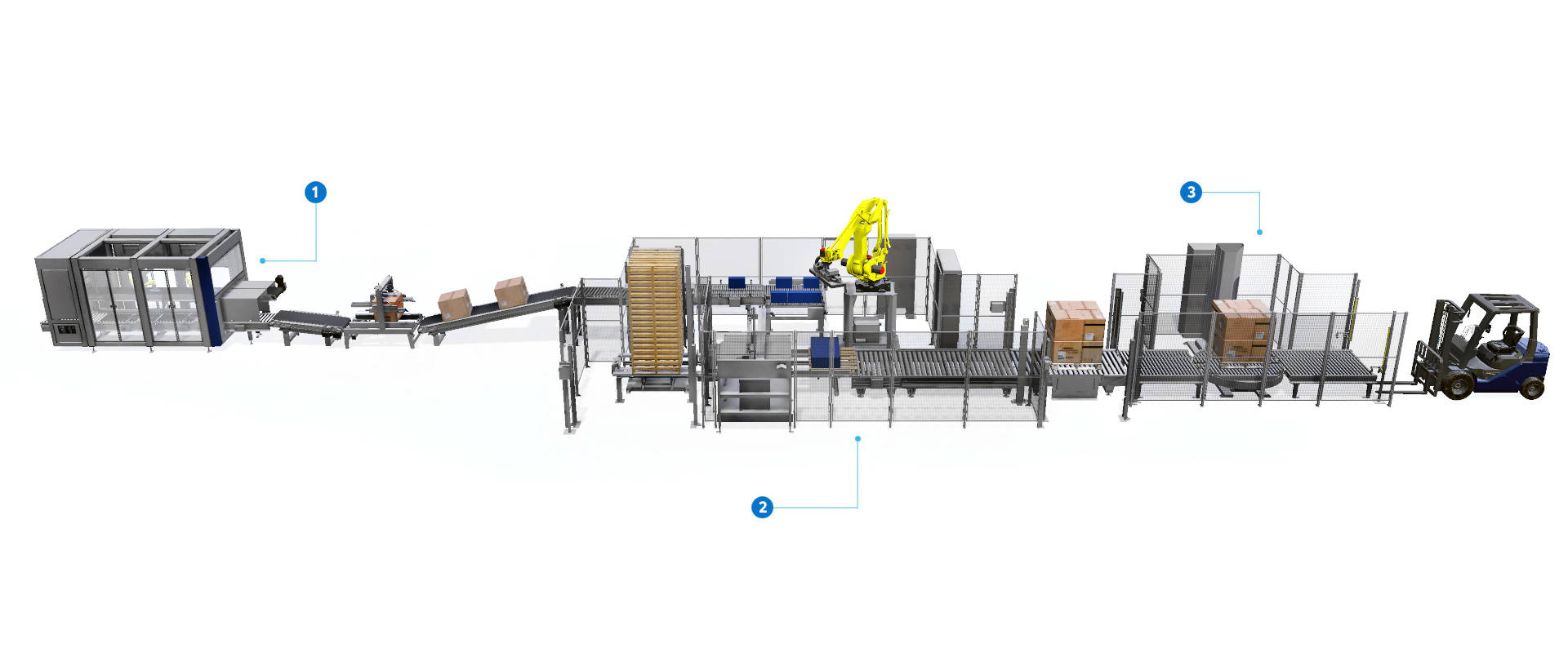 Legend
Robotic case packer
Robotic palletizer
Stretch wrapper
Ready to get started?
When it comes to industrial equipment, every detail matters. That's why our team is dedicated to providing you with the support you need. Whether you are interested in a specific product, need technical support, or just want to give us your feedback, we're here for you.