Whether you want to automate your end-of-line packaging, improve productivity, or reduce labor costs, Premier Tech is ready to respond with a case packer that suits your needs.
From small runs to frequent changeovers, our highly versatile and flexible robotic case packers pack products of different shapes and sizes into cases, display cases, and trays with efficiency and ease.
Our expertise as a case packer manufacturer is unmatched. Our complete lines can be equipped with case erectors, palletizers,  and more, providing end-to-end solutions for manufacturers of all kinds.
Robotic case packers use a conveyor to move products to the packing station where they'll be queued, grouped, or scanned to identify their position. The packing robot then picks up the products and accurately places them into containers. 
Once packed, the containers are closed or sealed and moved to the next stage of the packaging line.
Case packing solutions for a range of industries
Our pre-engineered or customized robotic case packers are designed to handle various product types and packaging configurations.
Various products
Bags and pouches
Boxes and cartons
Display cases
Plastic and glass bottles
Trays
And more
Packing orientations
Scalable speeds
Up to 70 units per minute with multi-picks per robot
Our case packing equipment
Our robotic case packers are manufactured locally, and offerings vary by region.
Upgraded
Versatile robotic case packer
Built in North America, this modular and customizable series can handle multiple SKUs with varying production rates and packing requirements.
Packs virtually any products into cases, display cases, and trays, either vertically or horizontally.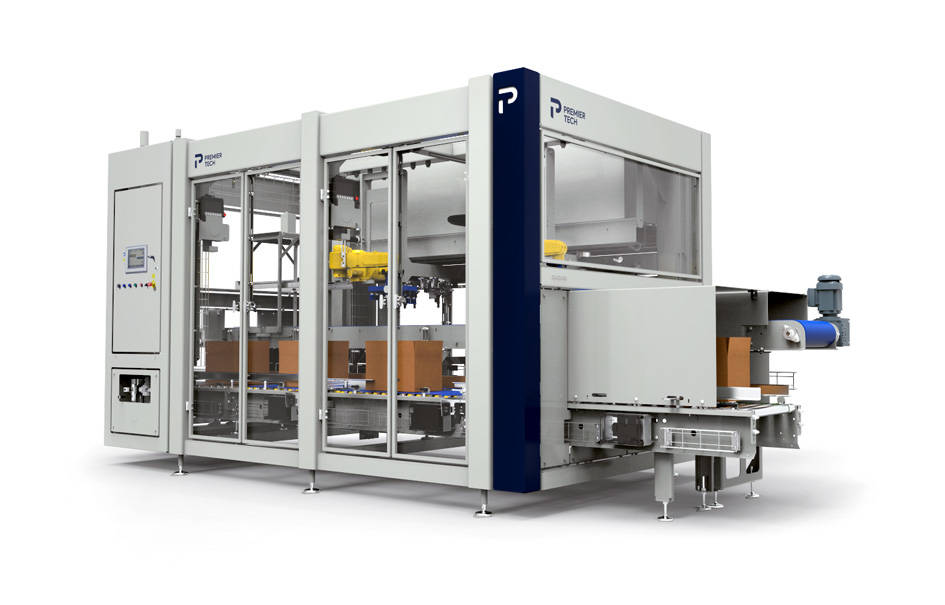 Features that have earned the trust of industries around the globe
Our case packing lines have been finetuned over many years and provide proven and dependable service.
Flexible robotic packaging solutions
Our robots and customized end-of-arm-tooling are easily interchangeable and based on your product and package type, loading orientation, speed, and payload.
Highly versatile
Offering quick changeovers of packing pattern and end effectors, our case packers make handling multiple SKUs at high rates simple while reducing downtime and increasing productivity.
Compact and modular
Designed to meet compact space requirements, our case packing solutions have quick installation times and are modular and scalable to fit your business needs and space.
Sanitary packaging solutions
Our robotic packaging cells are designed to meet strict safety standards and regulations, including using stainless steel and easy-to-clean wipe-down features for food safety and hygiene.
Intuitive and easy to operate
All our case packing machines are controlled via PLC with a user-friendly touchscreen HMI.
The simple and open design speeds up the changeover process to under 5 minutes and provides easy cleaning and maintenance.
Held to the highest safety standards
Our lines come equipped with the latest in safety features and can be adapted to specific market or country regulations:
Emergency-stop buttons
Safety doors
Safety tunnels
Trapped key interlocking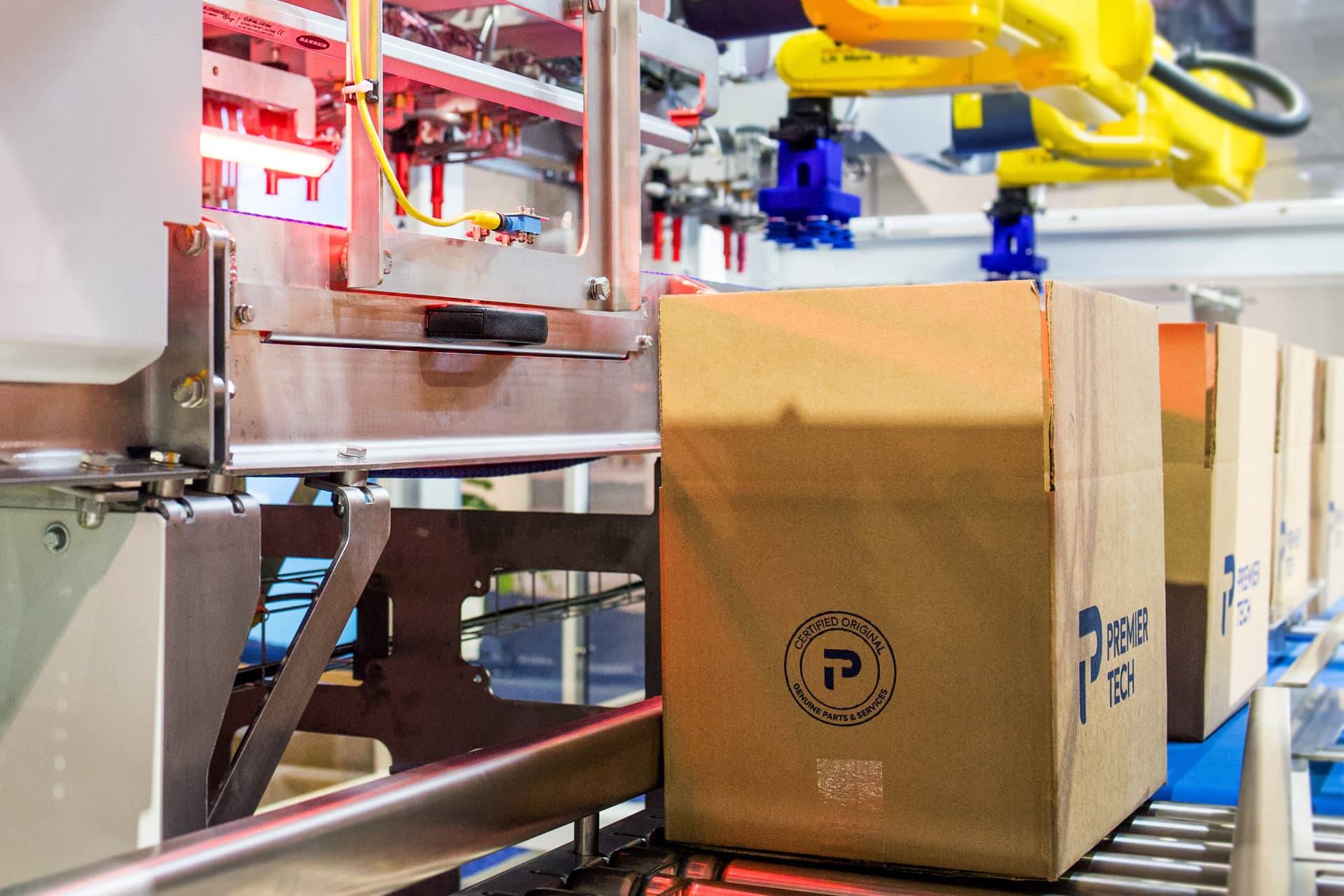 Additional available features
We care about making your robotic case packing line as functional as possible, offering a selection of integrations to meet your specific needs.
Vision systems for product inspection 
Case sealers 
Label applicators and inkjet printers 
Bar code readers 
Checkweighers and metal detectors  
In-line reject conveyor 
Get a quote
Tell us more about your project, and we will send you recommendations and a free quote.
Our customers
We specialize in equipment and client solutions for nutrition, industrial, agriculture, and organic products. Here are some of the customers we've been privileged to serve. 
Complete your packaging line with palletizers
Boost the efficiency of your packaging line with an automatic palletizer. Ensure your goods arrive safe and secure with optimized, stable, consistent pallets.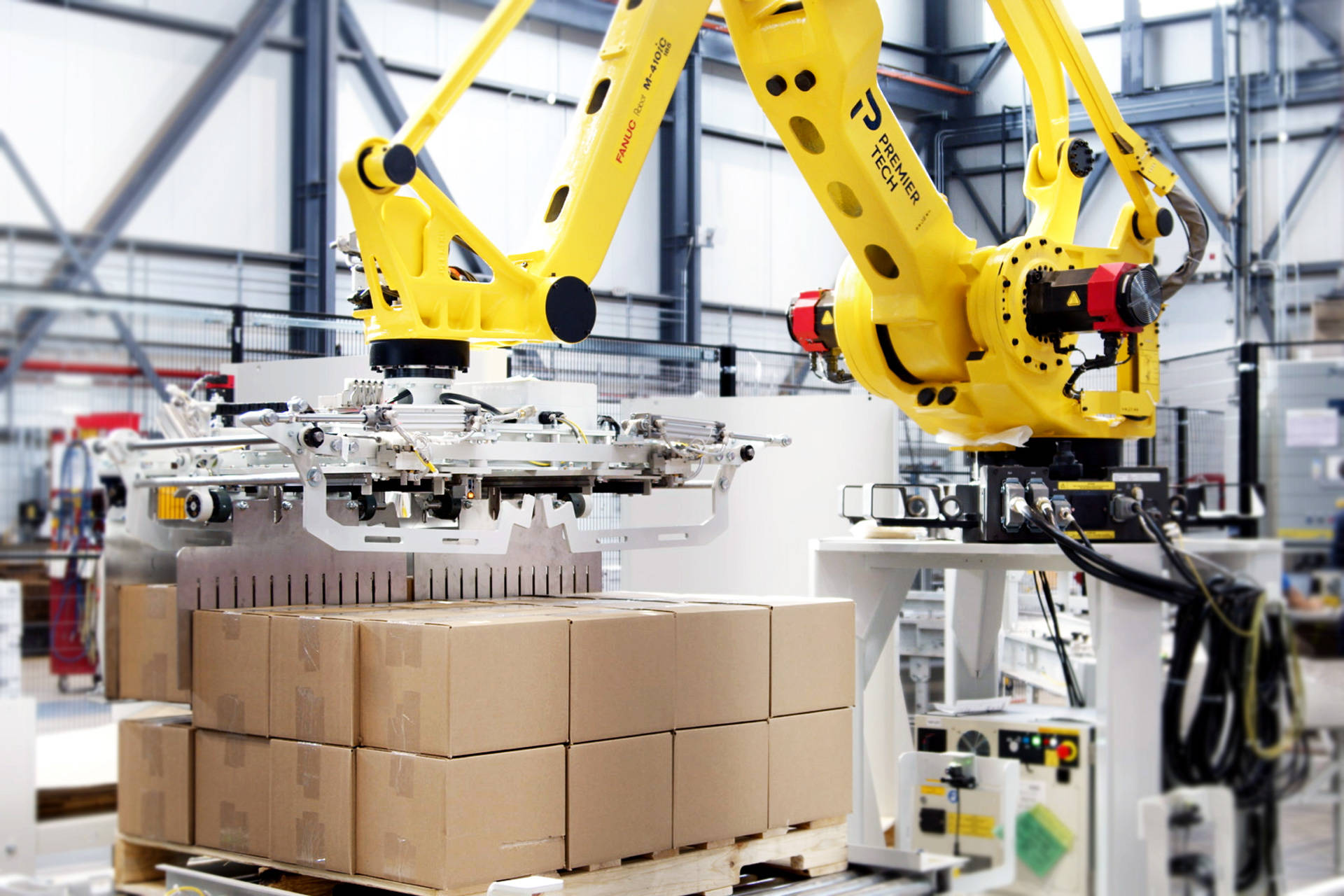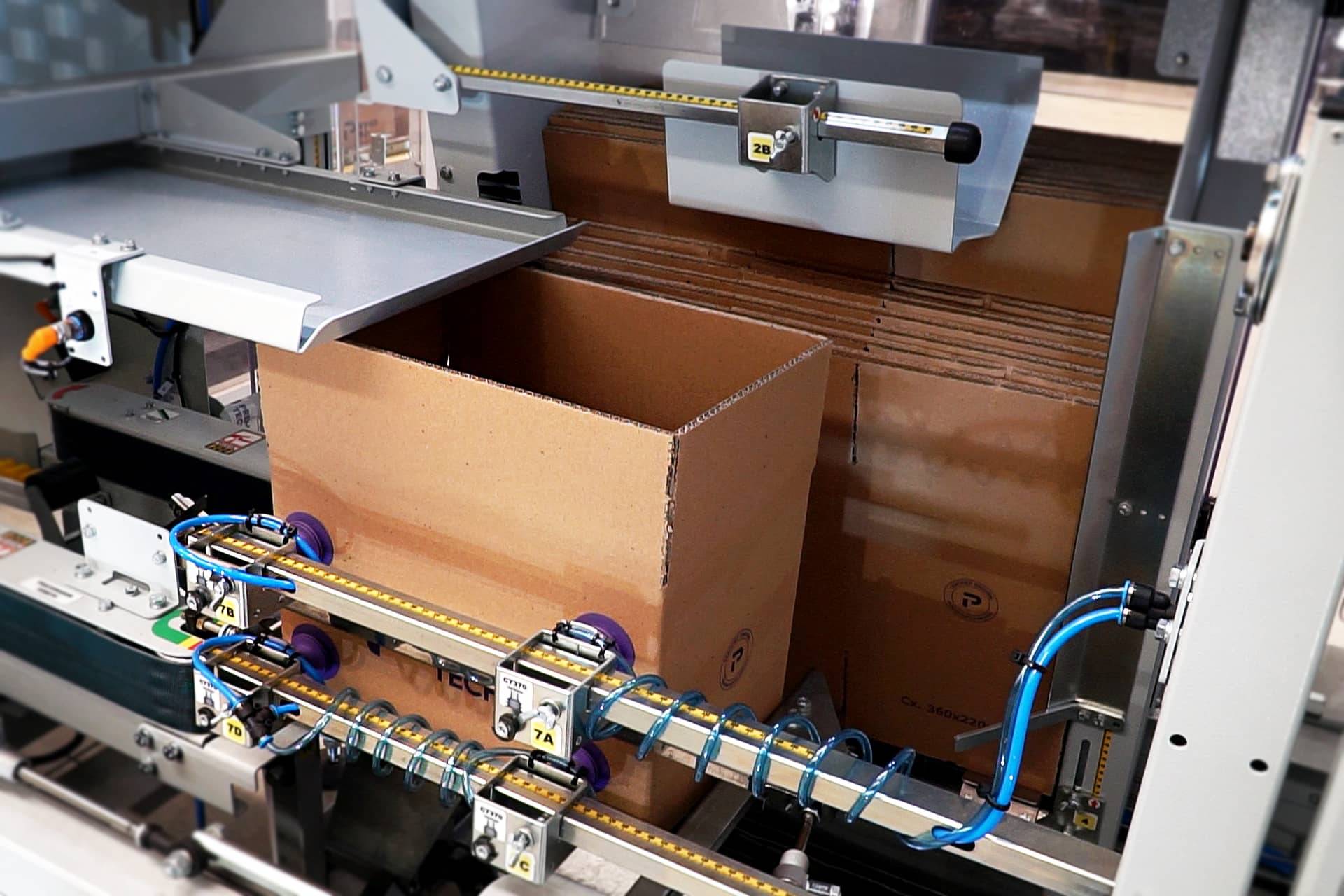 Streamline your workflow with case erectors
We provide top-of-the-line case erectors, which can quickly and efficiently create boxes to protect your goods during shipping or storage.
Need help choosing the right case packer?
Request a quote
Tell us about your project, and we will reply with solution recommendations