Spare parts
At Premier Tech, we understand your need for a supplier capable of quickly delivering the right parts for your equipment. 
Our experienced parts specialists are available to take your orders and answer your spare parts questions. All inquiries will be processed; the team will take the time to research the right part if you don't have the exact part number.
You can even order your parts through your client portal account!
Genuine Parts and Service   
This logo certifies that all the parts used to manufacture your high-quality equipment are genuine.  We strongly recommend that you only use genuine Premier Tech replacement parts and service.  We recognize that there are other options on the market, but please keep in mind that your decisions could have a significant impact on the performance and longevity of your equipment.
Premier Tech is the sole legal owner of all the technical documents and improvements in terms of design and intellectual property (IP) for the following brands: CHRONOS, PREMIER TECH SYSTEMS, STONEPAK, VONGAL, CHRONOS RICHARDSON, VERVILLE, DURANT, RICHARD SIMON, BATES, ST. REGIS BATES, STONE CONTAINER, SMURFIT STONE, ALTIVITY, GRAPHIC PACKAGING and  ALMEIDA MARTINS.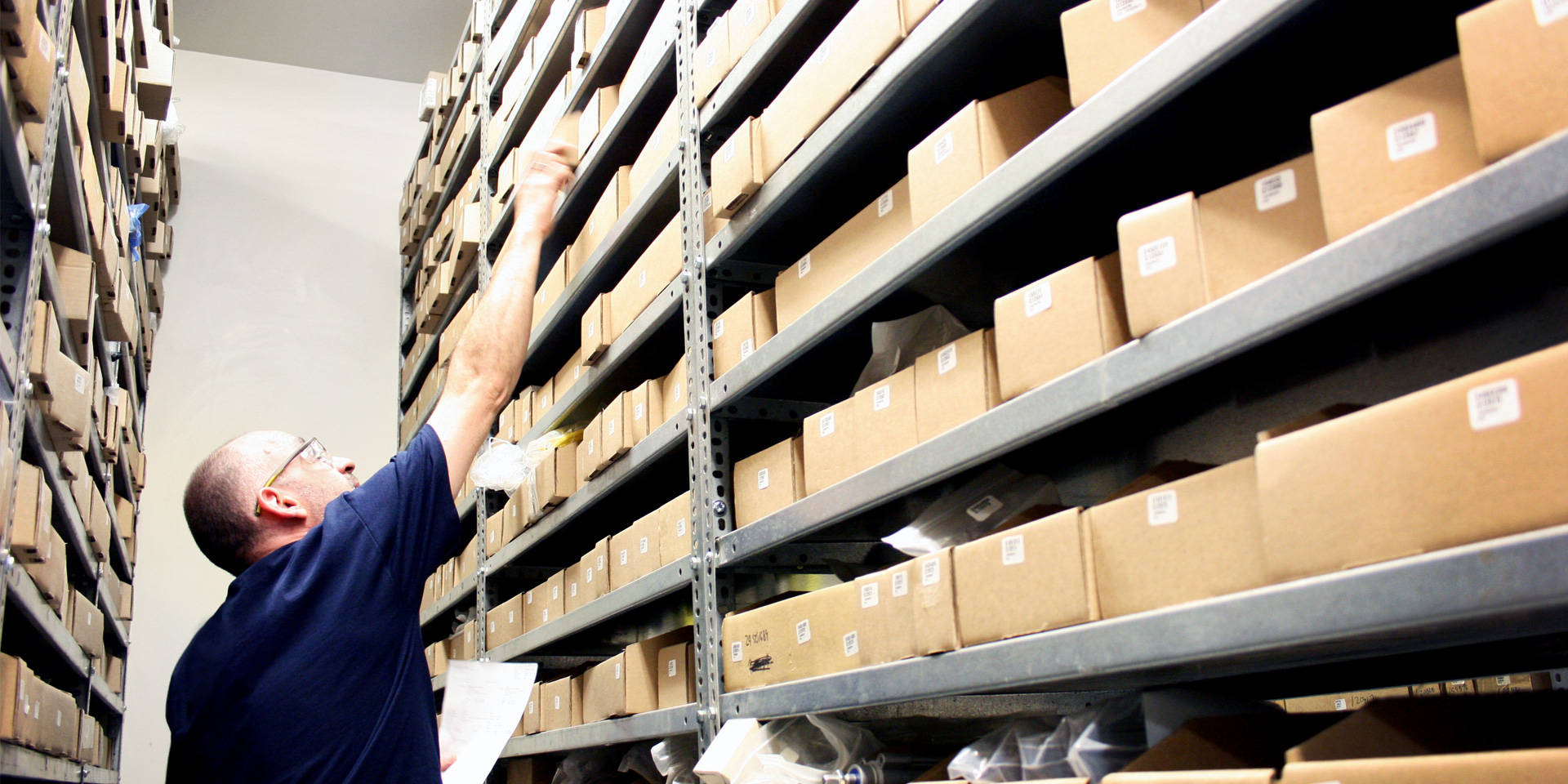 Order parts
Our parts team is used to handling emergencies. You can rest assured that they will do everything possible to have the right part quickly delivered to you. They are at your disposition online, by email or by phone.
Spare parts list 
We offer a variety of spare parts kits that can include routine wear parts or even whole control modules.
We can provide suggested spare parts lists so you can stock a minimum number of spares on your shelves to minimize potential downtime and avoid supply chain issues. We can also analyze your needs and prepare customized spare parts lists or kits tailored specifically to your equipment and needs. 
| Schedule | Environment | Maintenance  | Product |
| --- | --- | --- | --- |
| •24/7 | •Humid | •Reactive | •Sticky |
| •12/5 | •Dusty | •Monthly | •Abrasive |
| •Less | •Hot/Cold | •Weekly | •Corrosive |
|   |   | •Daily | •Volatile |
|   |   |   | •Heavy |
*If you fall within the red, keep critical spare parts in inventory.
*If you fall within the yellow, keep suggested spare parts in inventory.
*If you fall within the green, keep regular parts in inventory.
Quebec, Canada
All Premier Tech equipment, any W.G. Durant, BAG Equip, Verville, Erin and Chronos Richardson equipment
 
Utah, USA
Any STONEPAK equipment and predecessors: Bates, St. Regis Bates, Stone Container, Smurfit Stone, Altivity and Graphic Packaging
Discover our Client Portal
Looking to buy parts? Sign up or log in to your client portal account to order!