Free 3D pallet calculator and configurator
Wondering how many boxes or bags can fit on a pallet?
Premier Tech's free 3D pallet calculator allows you to quickly and easily configure optimal stacking loads and patterns that take into account your exact specifications.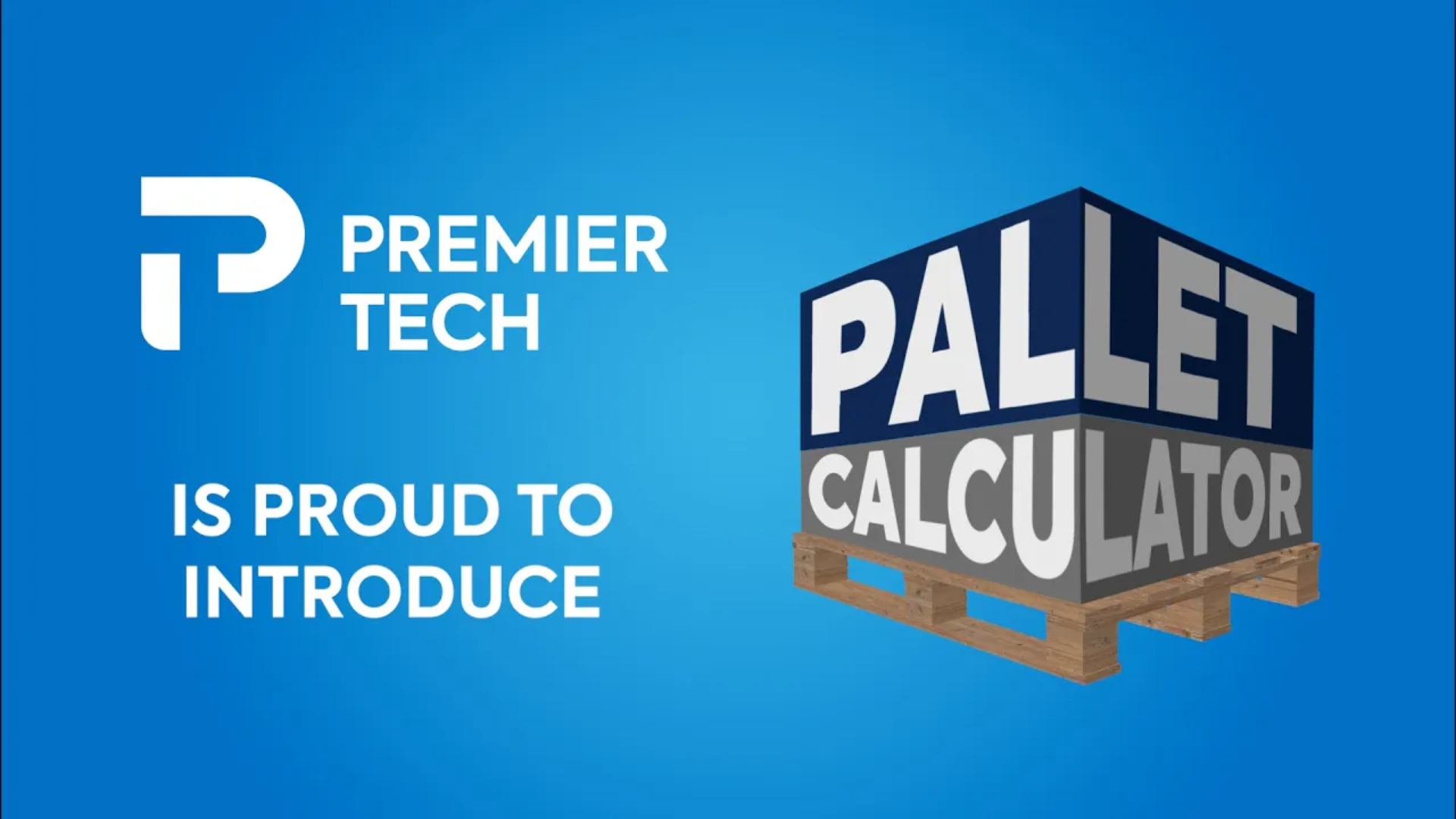 Unit information
Premier Tech's pallet calculator allows you to configure your palletized unit loads and patterns according to your own specifications in a few simple steps.
Start by entering your unit data in the form below.
Unit Dimensions
Unit Weight
Learn how to optimize your pallets
Discover the four golden rules of
pallet optimization
How does it work?
Enter in information related to your unit and pallet size, and desired configuration. Our pallet builder will generate a 3D visual rendering of your full pallet load and provide a comprehensive list of helpful measurements and specifications.
Step 1 – Unit information
Type in the width, length, height and weight of your units, whether boxes or bags.
Step 2 – Pallet data
Select your preferred pallet size from the predefined list. Create a custom dimension if your pallet size is not listed, or if pallet height is different than the default of 6 in or 152 mm.
Here are the most common pallet sizes:
Standard pallet

48" x 40"

Most standard pallet type across North America
Safe working load up to 4,600 kg

Euro pallet

1200 mm x 800 mm

Standard across European countries
Safe working load up to 1,500 kg

Industry pallet

1200 mm x 1000 mm

Commonly used in Europe for larger loads

Half pallet

40" x 24" (North America)
800 mm x 600 mm (Europe)

Used for smaller loads that won't fill a full pallet but still need to be shipped
Step 3 – Layer configuration
Here, you have the option to let the calculator determine the optimal number of units per layer or to specify your desired quantity.
Then, select the appropriate layer configuration for your project from a range of options, as well as choosing whether the units will be aligned with the pallet or overhang.
Step 4 – Layer alignment
Specify your total load height (number of layers). Then select the desired layer alignment to improve the stability of your pallet load.
Alignment can be:
H-mirrored: units are mirrored horizontally along the center of the pallet
V-mirrored: units are mirrored vertically along the center of the pallet
Rotated: units are rotated, typically by 90 or 180 degrees
Parallel: units are aligned in the same direction on the pallet, either horizontally or vertically
Step 5 – Results
At this final step, you receive a full list of specifications for your pallet including:
Total dimensions
Total weight
Total height
Units per layer
Total number of units
Surface usage
These numbers are also downloadable into a file for future reference.
FAQ
Here are some answers to commonly asked questions about pallet loads.
The short answer is yes, but the amount of overhang will depend on the specific pallet and unit dimensions.
Generally, it is recommended to limit overhang to no more than 6" on each side of the pallet to ensure stability during transport and handling. Our pallet calculator allows for a safe amount of overhang if you choose that option.
The height to which bags or boxes can be stacked depends on various factors, such as the weight, size, and shape of the units you are stacking and the type of pallet being used.
In general, the height and weight of a stacked pallet should not exceed the maximum load capacity of the pallet, and this is usually specified by the pallet manufacturer.
There are several methods that can be used to secure your pallet loads, depending on the type of unit you're palletizing and the intended mode of transportation. These can include straps, shrink wrapping, stretch wrapping and stretch hooding.
Streamline your workflow with an automatic palletizer
Boost the efficiency of your packaging line with a robotic or conventional palletizer. Ensure your goods arrive safe and secure with optimized, stable, consistent pallets.