Plastic pellets bagging machines
A free-flowing product available in numerous sizes and forms, plastic pellets require proper handling and packaging to maintain their quality and performance. Premier Tech brings the power of automation to the packaging of plastic pellets, whether you're looking to operate at moderate to high speeds.
Depending on the bag type you want to use or are already using in your operations, Premier Tech can set up a complete line starting with an open mouth bagger, a tubular FFS bagger or a valve bagger. Then, a conveyor will take the bags to be palletized by either a robotic or conventional palletizer.
Finally, these pallets can be wrapped either by a stretch hooder or stretch wrapper to secure and protect the product during handling and transport.
Bagging
Open-mouth baggers
Form fill and seal baggers
Valve bag filler
---
Palletizing
---
Pallet wrapping
Packaging line for plastic pellets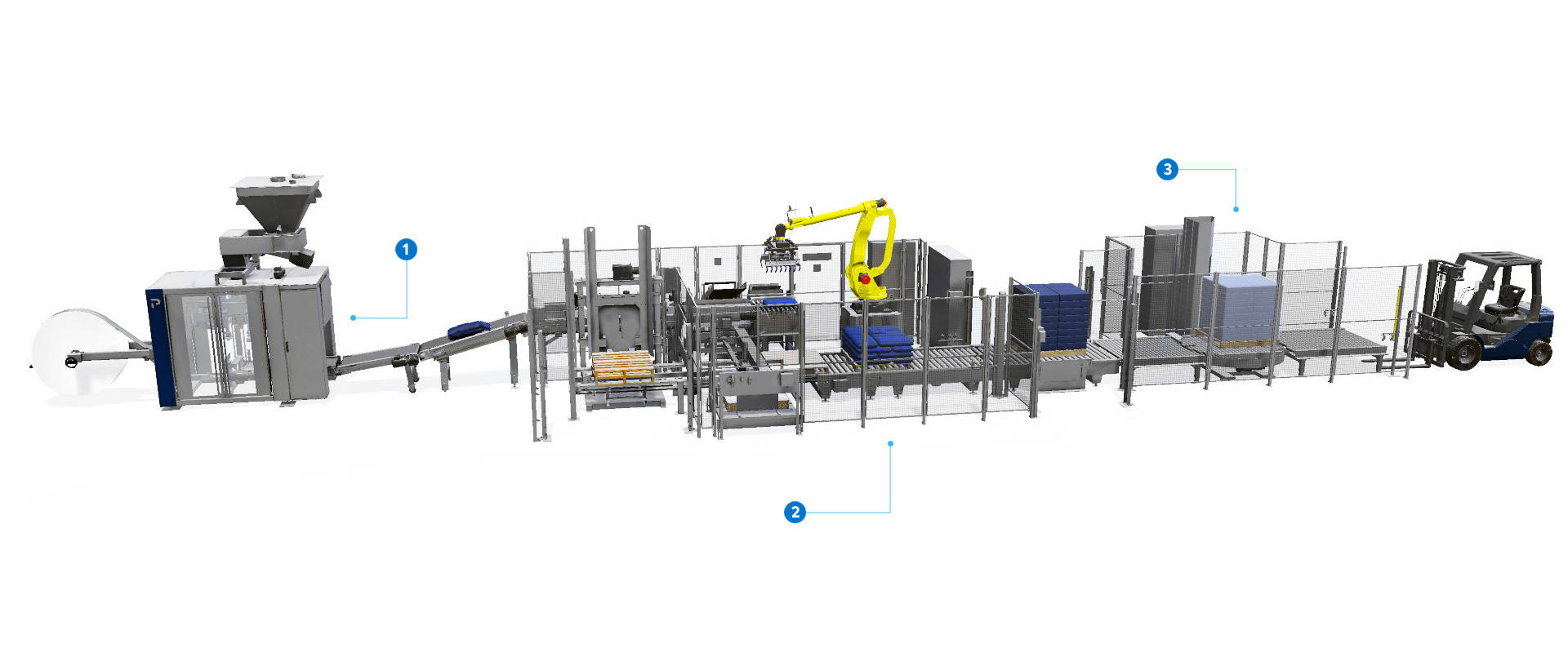 Legend
Form fill and seal bagger
Robotic palletizer
Stretch wrapper
Ready to get started?
When it comes to industrial equipment, every detail matters. That's why our team is dedicated to providing you with the support you need. Whether you are interested in a specific product, need technical support, or just want to give us your feedback, we're here for you.