Dairy foods packaging machines
When it comes to working with dairy foods, including cheese, milk, and yogurt, packaging machines to need be easy to clean and accessible. Premier Tech addresses these concerns with streamlined, customizable equipment that can handle dairy products once the primary packaging is completed. With a team of dedicated engineers, we can design solutions that accommodate small runs and lots of changeovers.
The RPK series robotic case packer is a versatile system that automatically packs almost any type of product into cases, boxes, and trays. For a palletizing solution, our wide range of robotic and conventional options can meet your expectations in terms of speed, flexibility and budget. We also offer stretch wrappers and hooders to stabilize your pallet loads as required.
Packaging line for dairy foods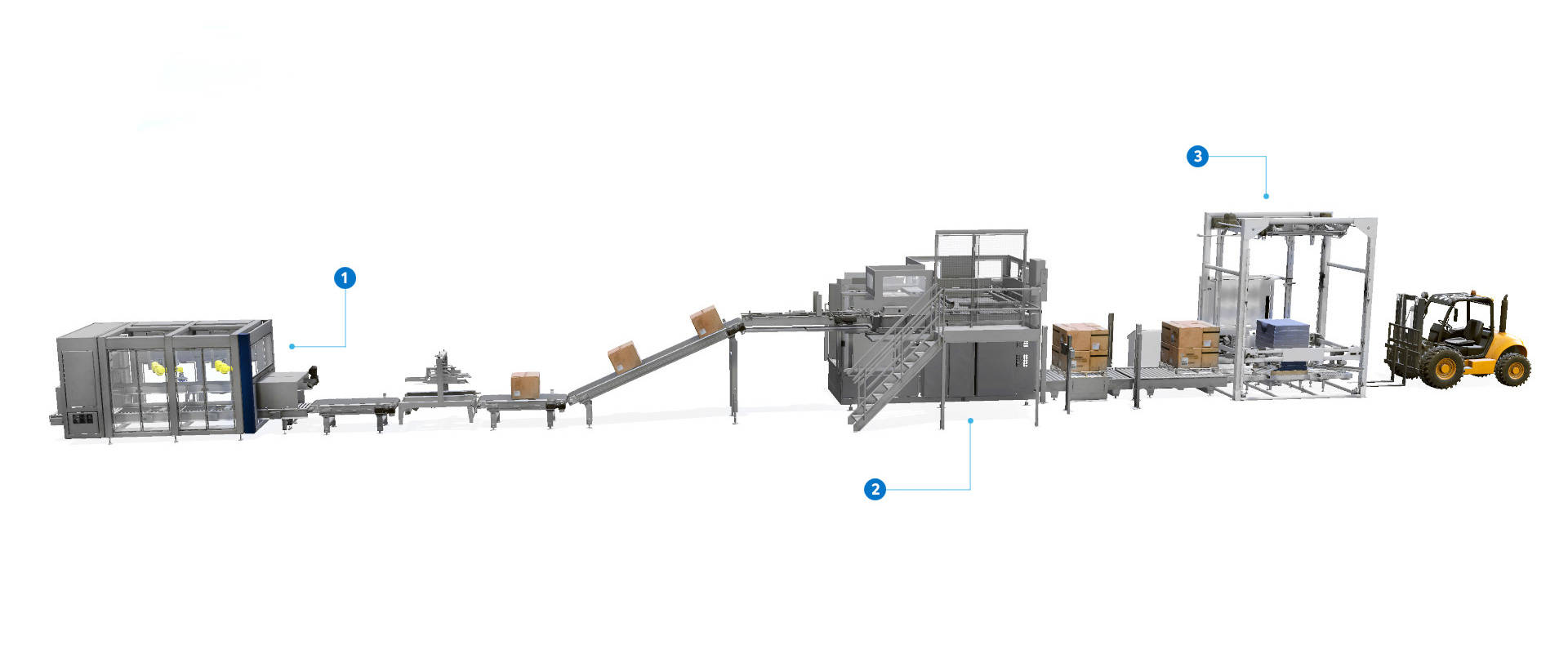 Legend
Robotic case packer
Conventional palletizer
Stretch hooder
Ready to get started?
When it comes to industrial equipment, every detail matters. That's why our team is dedicated to providing you with the support you need. Whether you are interested in a specific product, need technical support, or just want to give us your feedback, we're here for you.