Chemicals packaging machines
At Premier Tech, we bring a wealth of experience and expertise to the table when it comes to automating the packing and palletizing processes for the chemical industry.
Our team of engineers and technicians have a deep understanding of the complexities involved in handling various types of chemicals and have designed our equipment to meet the specific requirements of this industry. From ensuring safe and efficient handling of hazardous materials to maximizing production speed, we have a solution for every challenge.
Bagging
Valve bag filler
---
Palletizing
---
Pallet wrapping
Packaging line for chemicals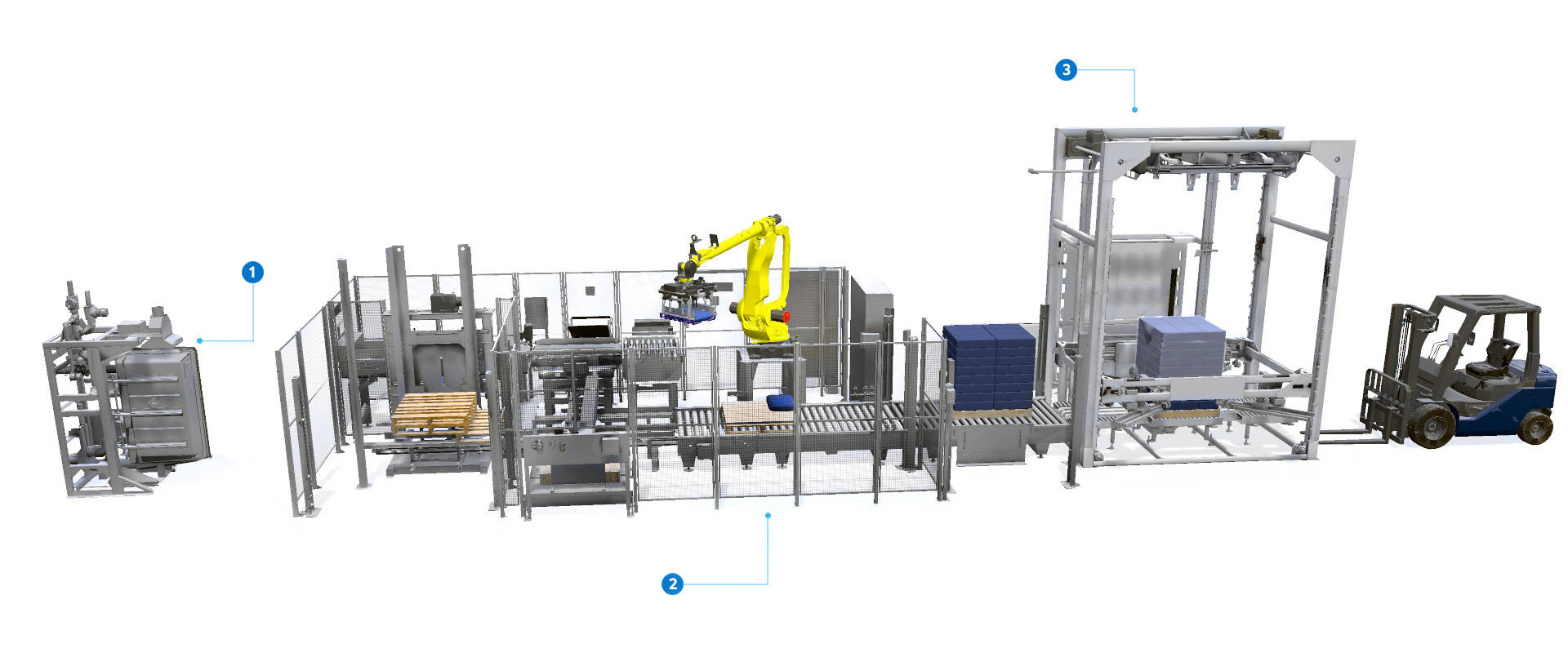 Legend
Valve packer
Robotic palletizer
Stretch hooder
Ready to get started?
When it comes to industrial equipment, every detail matters. That's why our team is dedicated to providing you with the support you need. Whether you are interested in a specific product, need technical support, or just want to give us your feedback, we're here for you.