Wood shavings bagging machines
Sometimes used in applications like animal bedding, packaging wood shavings can be difficult because of the loose and lightweight nature of the material. With growing labour shortages and a need to increase employee safety, many companies are turning to automated solutions.
Premier Tech's equipment of choice for wood shavings is our fully automatic VP-415 high-speed compression baler. Requiring only one operator to supervise the operation and load bags as required, this powerful machine has the potential to increase production rates significantly compared to other technologies available on the market and features an interactive and simple user interface. Because of the slow rate for stacking bales, a robotic palletizer is generally recommended on a complete line for processing wood shavings, and we can also provide a stretch hooder for 100% waterproof storage.
Bagging
Compression bagger
---
Palletizing
---
Pallet wrapping
Packaging line for wood shavings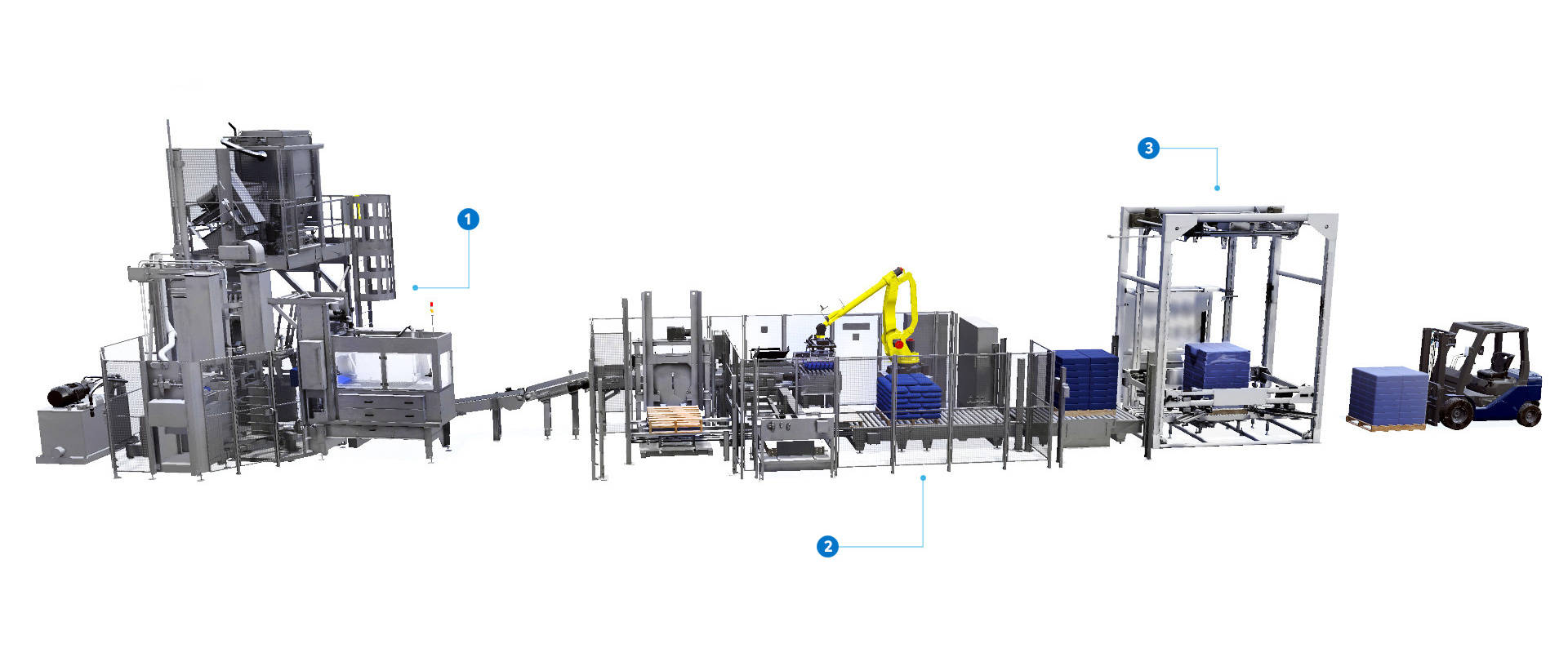 Legend
Compression bagger
Robotic palletizer
Stretch hooder
Ready to get started?
When it comes to industrial equipment, every detail matters. That's why our team is dedicated to providing you with the support you need. Whether you are interested in a specific product, need technical support, or just want to give us your feedback, we're here for you.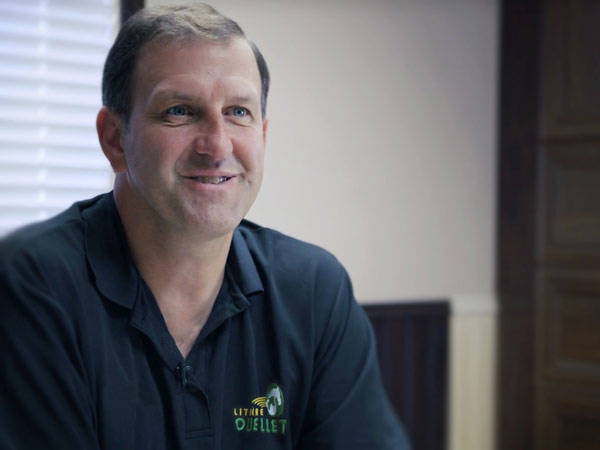 "I would definitely recommend Premier Tech, particularly due to all the support I have received since the start of this adventure."
Stéphane Ouellet
Owner, Litière Ouellet