CHRONOS LSH-1100

Stretch hooder
Available in
Canada & USA
The LSH-1100 Stretch hooder is a versatile and universally applicable pallet load-securing system based on leading stretch hood technology. It can wrap up to 1,000 pallets per roll of film, maximizing uptime efficiency.
The system ensures optimal product safety by protecting pallets against humidity, UV, and other weather conditions, and cargo shifting during transport. The transparent film also provides enhanced visibility for brand packaging.
The pallet hooder can secure various products, including boxes and mixed loads. It requires little maintenance and is easy to operate. All functions are either motorized or pneumatically driven.
Speed: up to 100 loads per hour*
Applications: bags, boxes, bottles, big bags, mixed loads, trays, and more
* Depending on load height, film thickness, and other specifications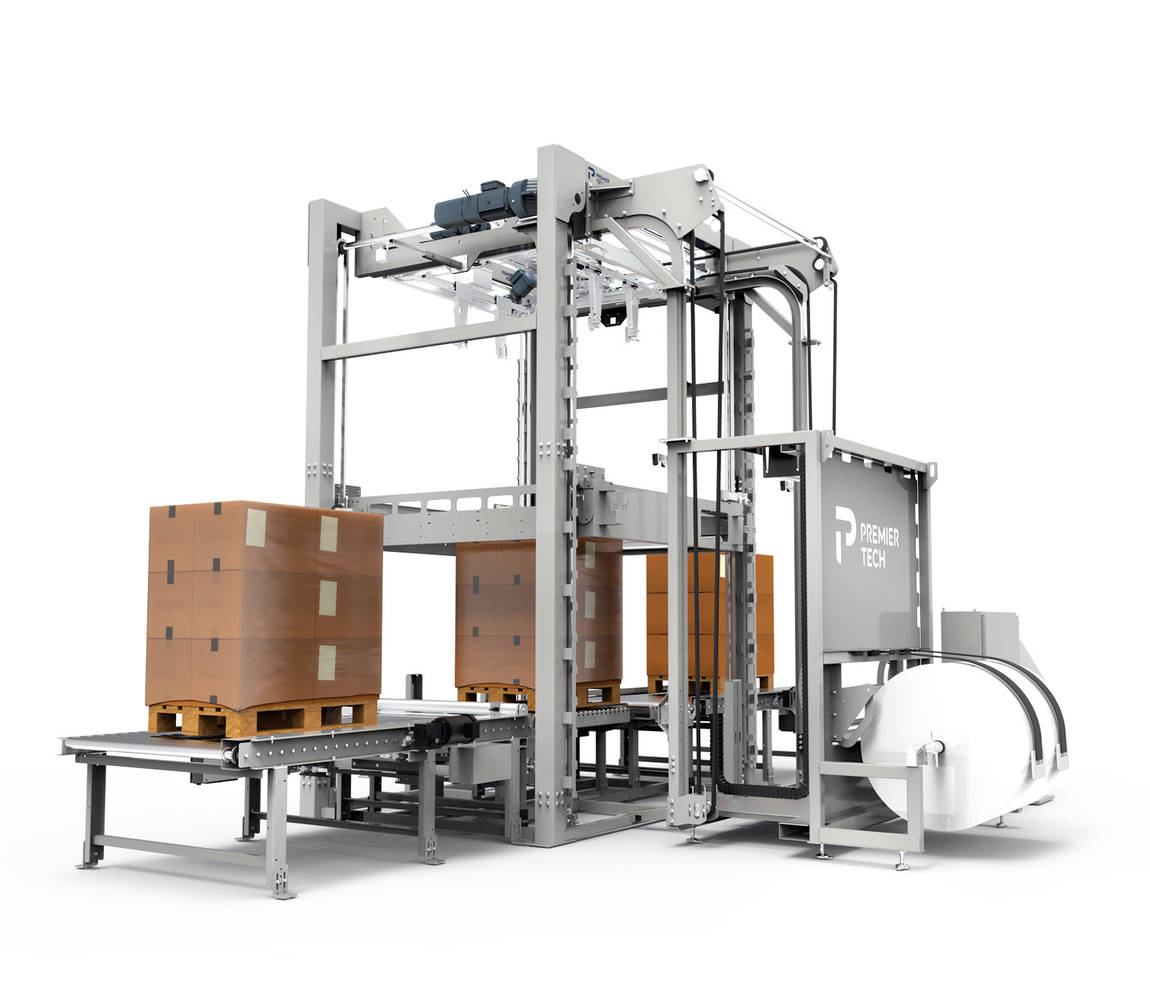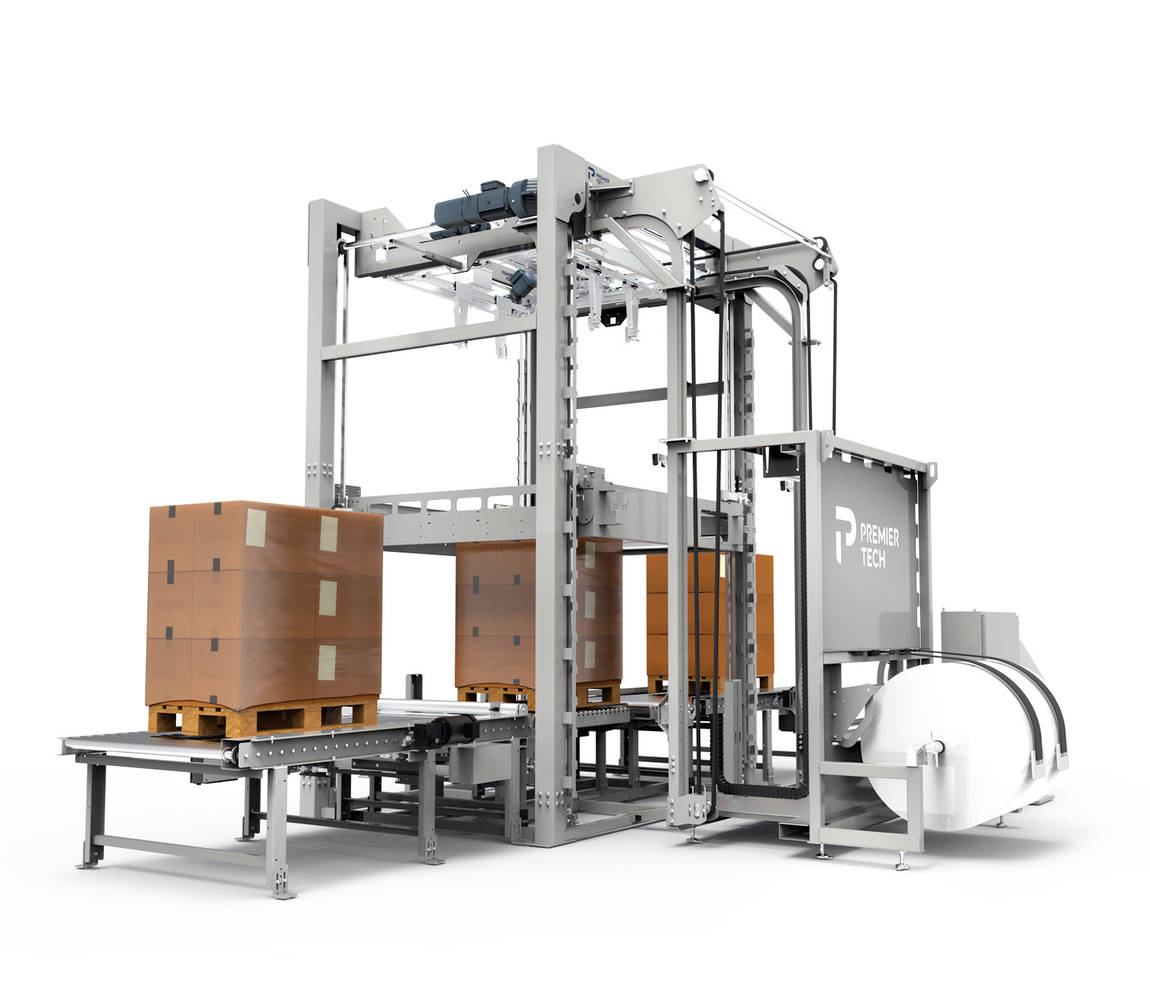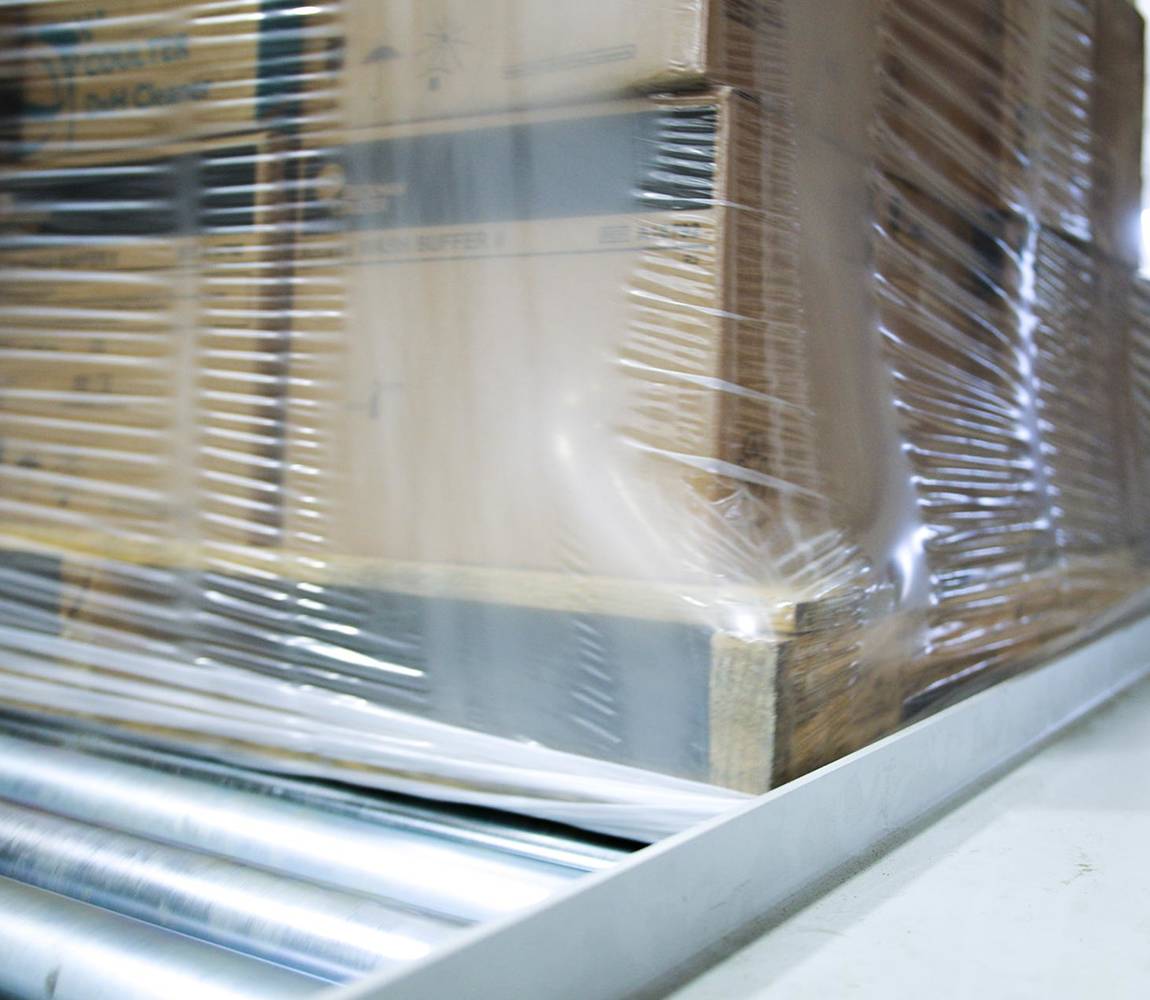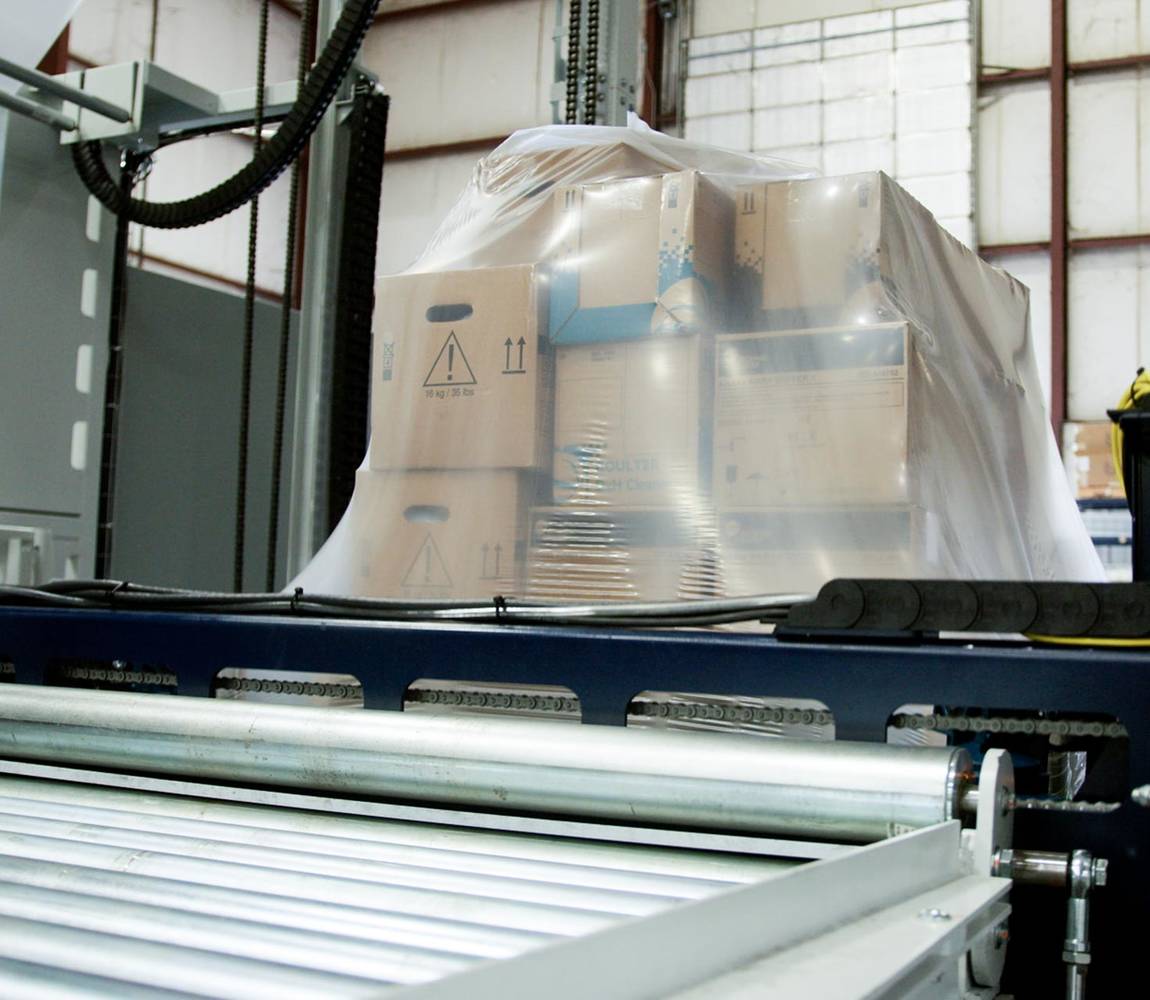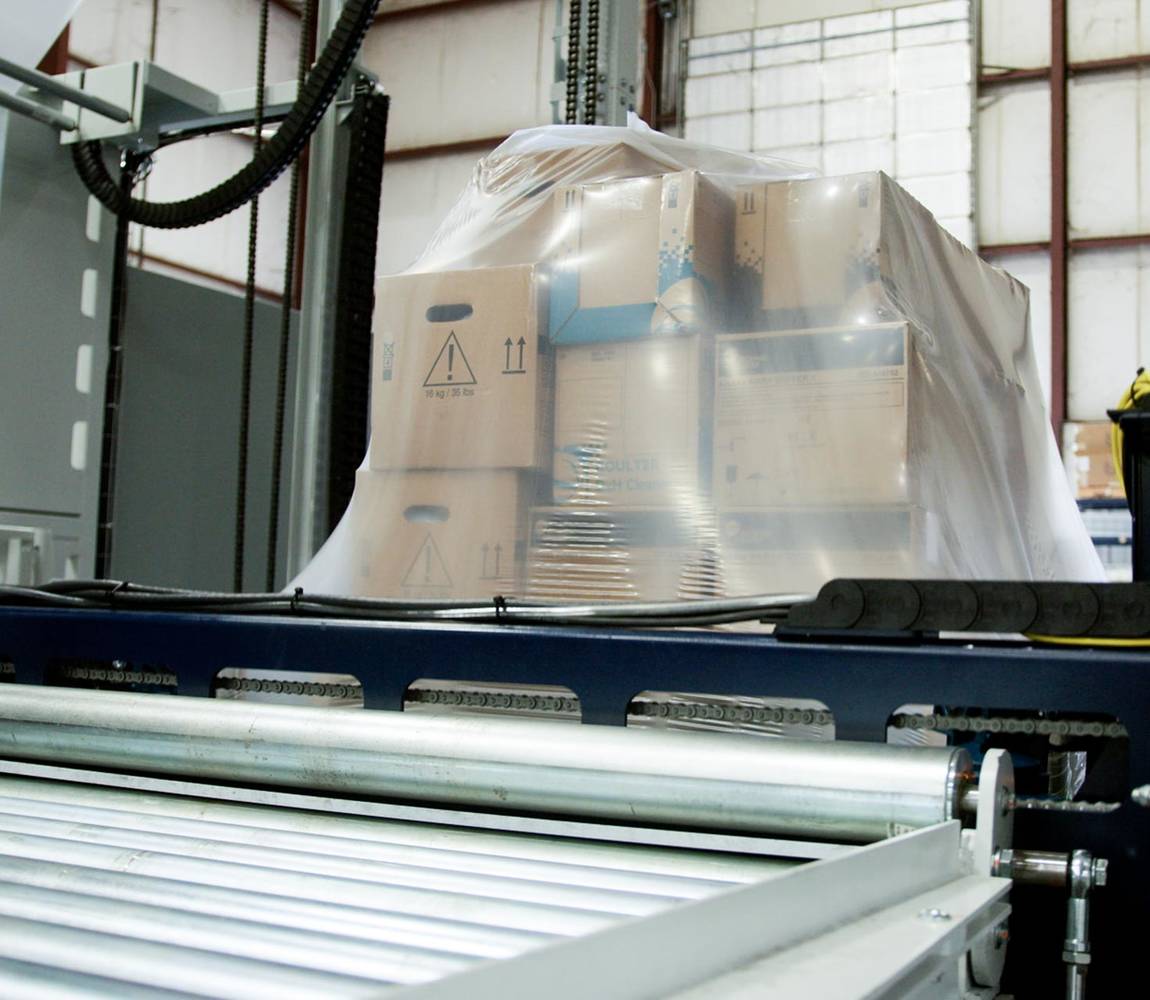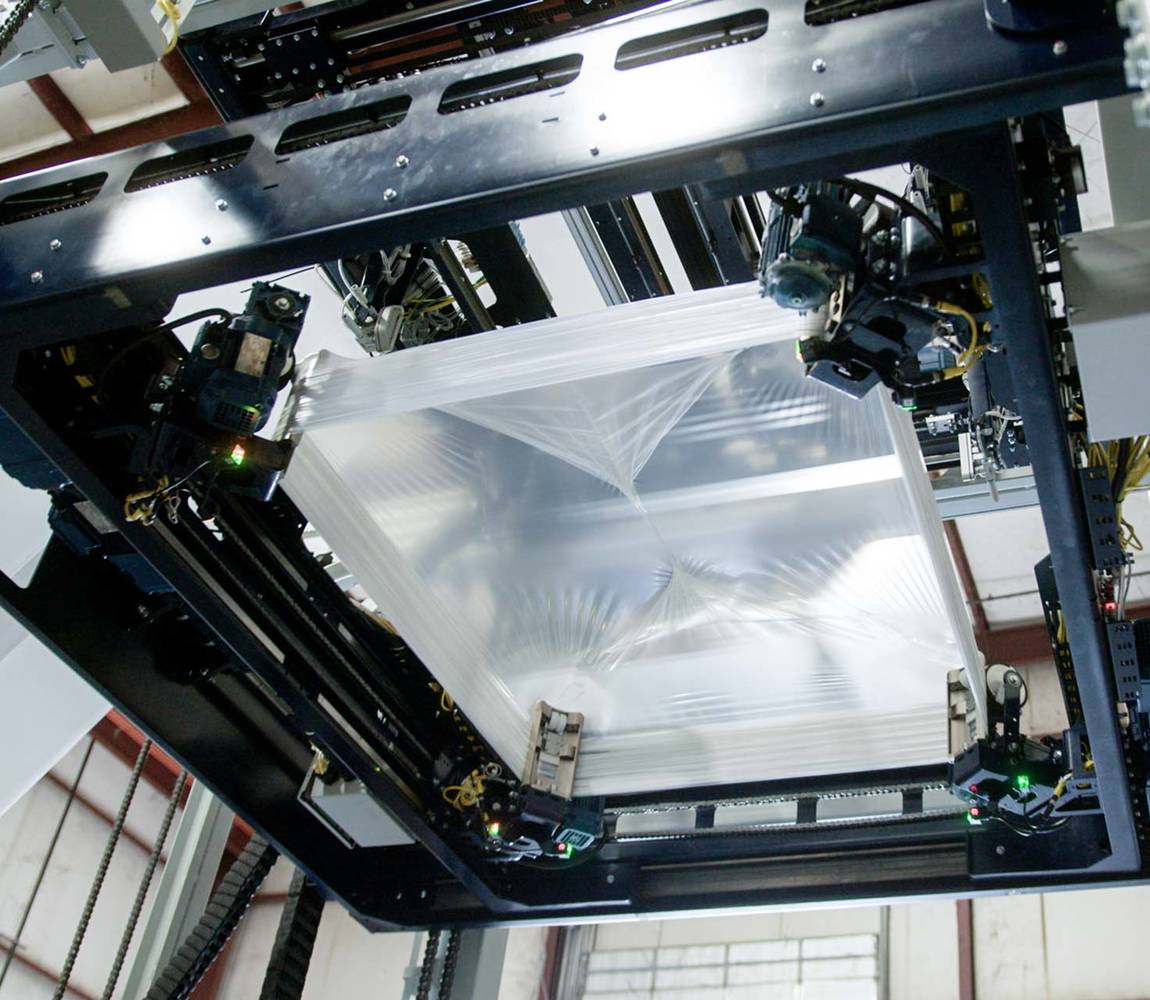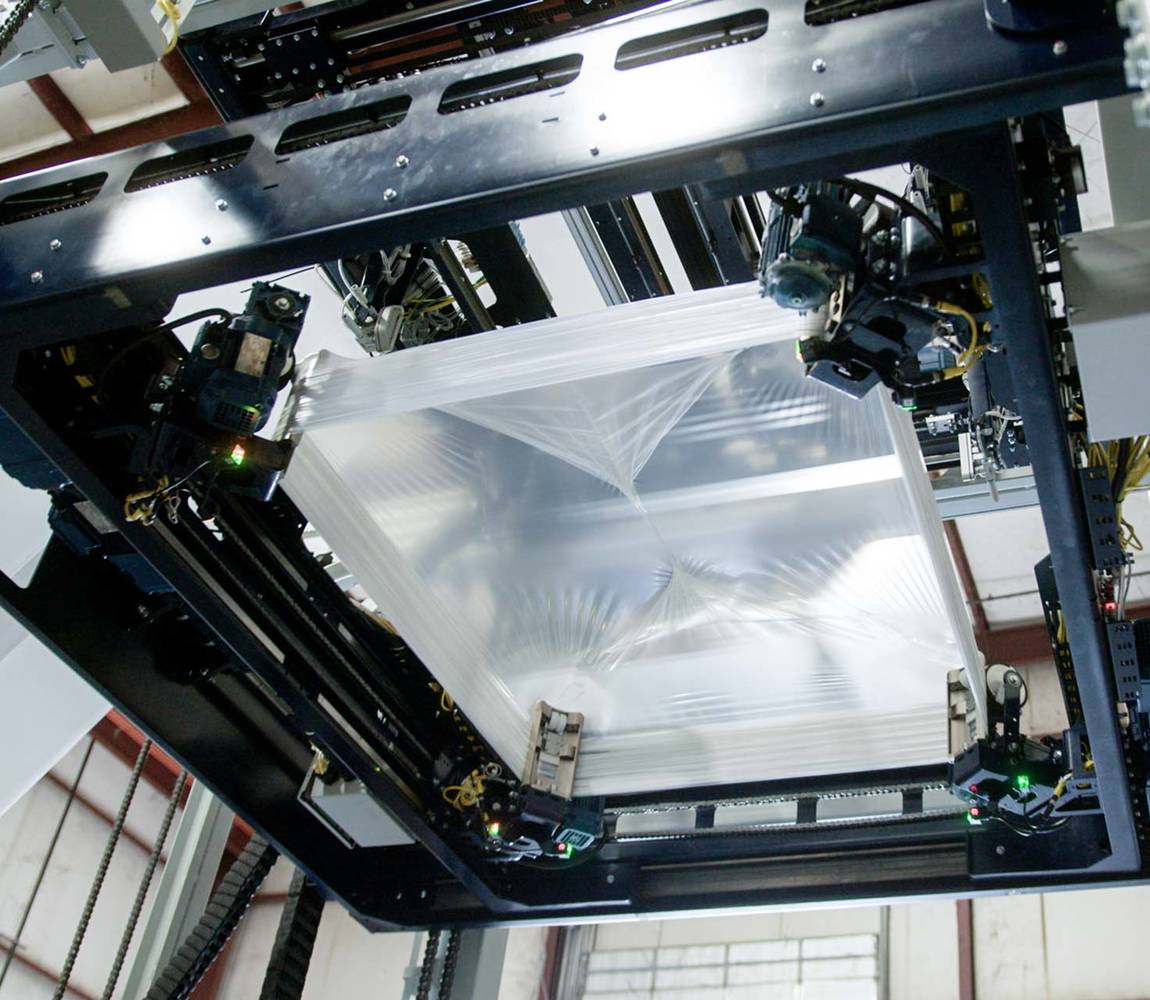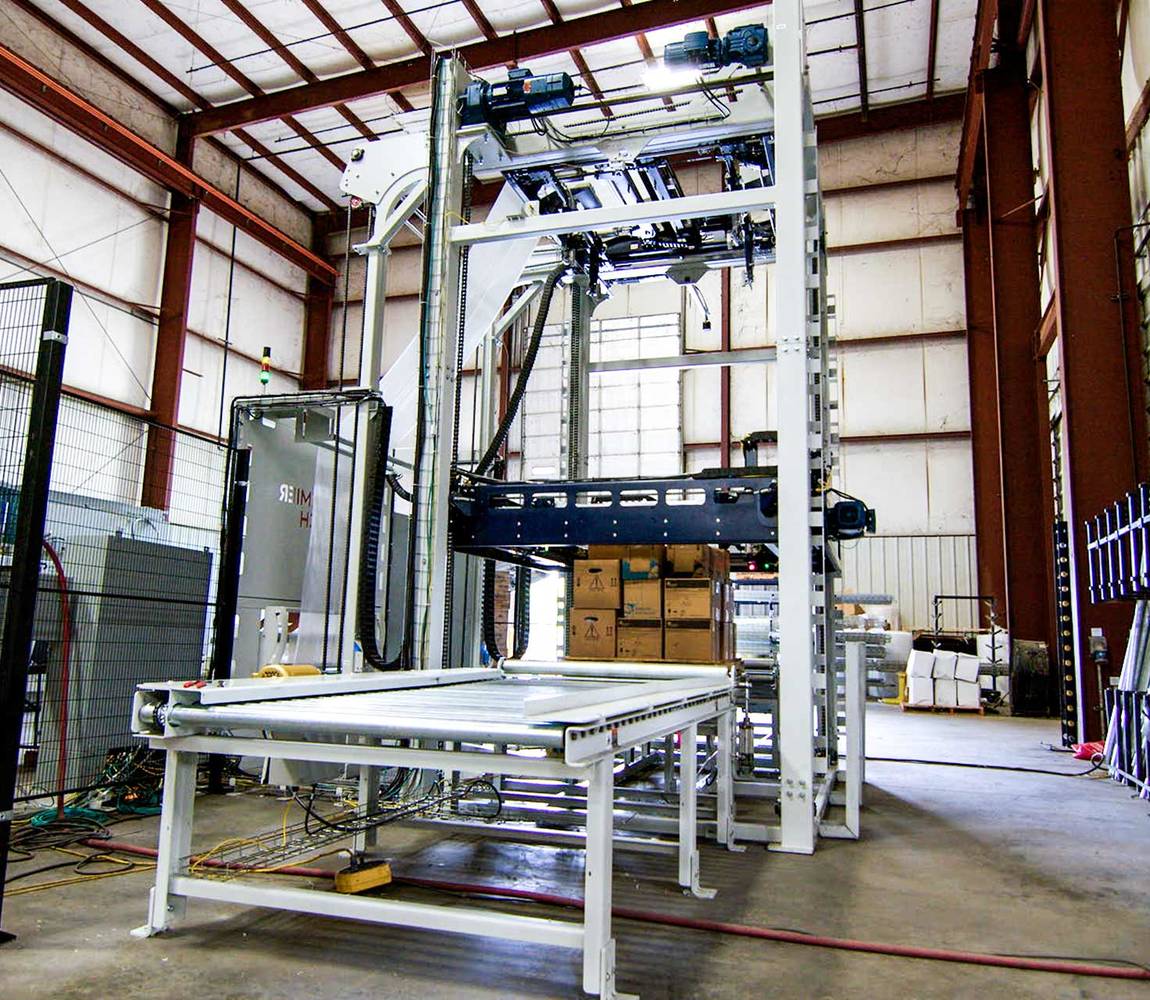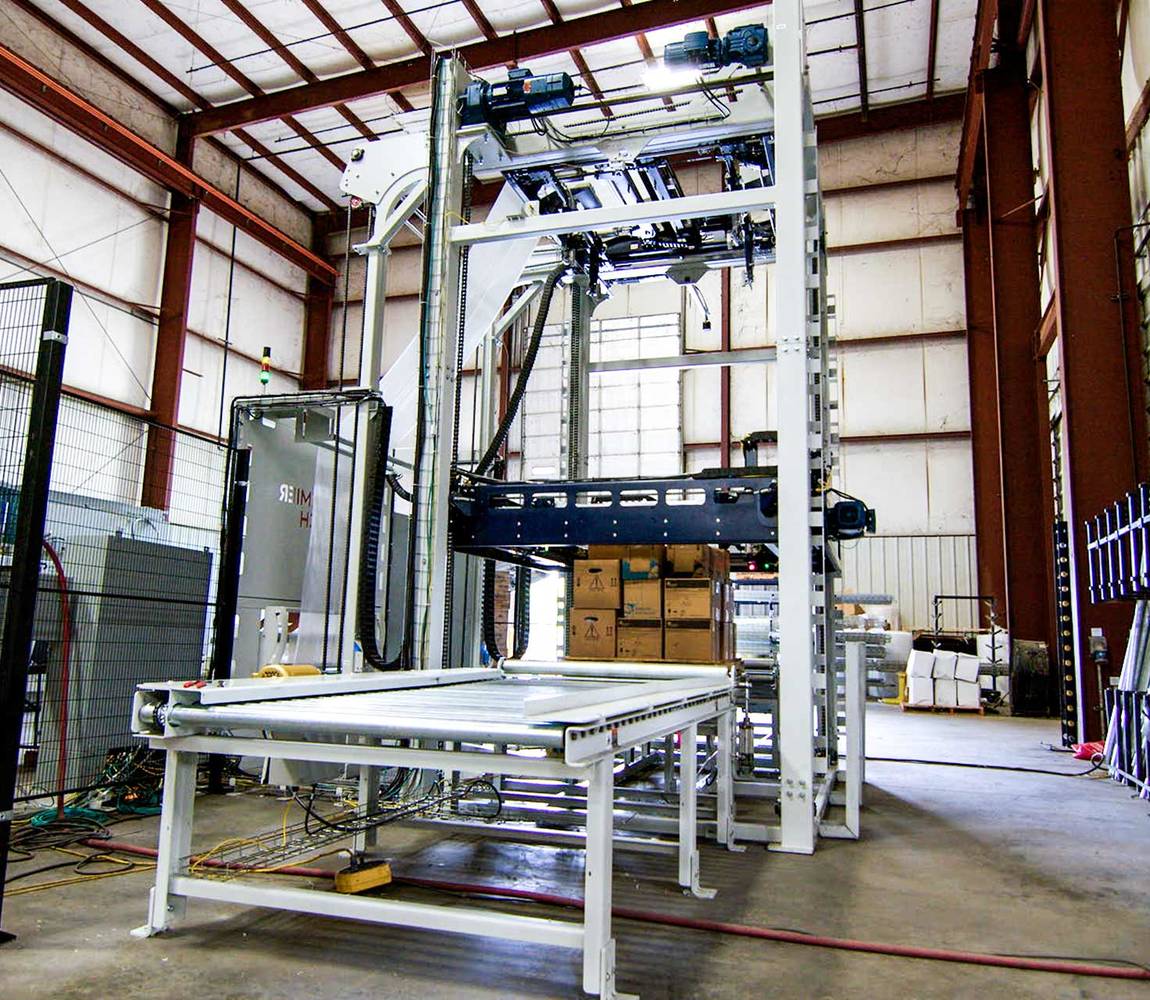 Features
Versatile
Secures various products and load sizes with film elasticity of up to 150%
Precise transfer of the film to hood boxes and mixed loads
Automatically detects load height and centers the pallet load
Cost-efficient
Can accommodate multiple lines and produce various load heights
Ensures consistent and minimal film consumption
Eliminates the need for top sheets and prevents loose film underneath the pallet
Low air and power consumption for reduced operational costs
High design quality
Rugged construction with a compact footprint and low headroom design
Mobile film-loading system lowers the film carriage to a safe working height
Equipped with safety fences and interlocking doors
Complies with Category 3, Performance Level D safety standards
Typical footprint 305" L x 212 W x 182" H (7747 mm x 5385 mm x 4623 mm)
---
Stretch dimensions Rectangle pallets: 30"–54" L x 30"–50" W
Square pallets: 30"–50" L x 30"–50" W
---
Pallet load Height: 5"–9' (217 to 2743 mm)
Weight: up to 4400 lbs
---
Electrical requirements 480 V / 60 Hz
---
Operating temperature 40°F to 104°F (5°C to 40°C)
Need help finding the right pallet wrapping machine?
Call us
We will be happy to answer
your questions
Sales
Parts & technical support
Get more information
Tell us about your project, and we will reply with solution recommendations