Mineral packaging machines
At Premier Tech, we have a rich history of knowledge and experience in automating mineral packaging and palletizing solutions.
Our team of experts has a keen understanding of the unique challenges involved in handling minerals such as dust and variable product sizes, and we have engineered our equipment to meet these needs head-on. Whether it's ensuring safe handling of dedicated products or boosting production speed, we've got you covered with custom solutions tailored to the mineral industry.
Bagging
Open-mouth baggers
Valve bag filler
---
Palletizing
---
Pallet wrapping
Packaging line for minerals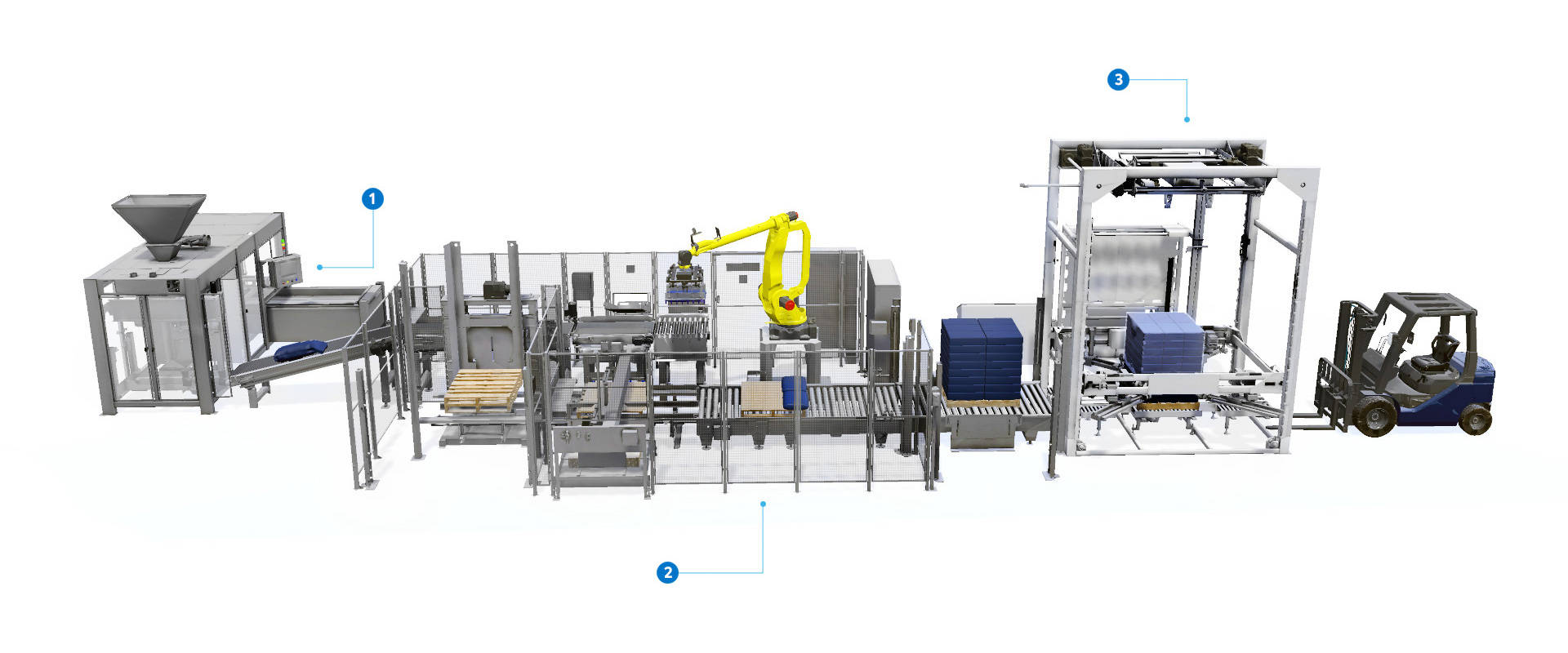 Legend
Open-mouth bagger
Robotic palletizer
Stretch hooder
Ready to get started?
When it comes to industrial equipment, every detail matters. That's why our team is dedicated to providing you with the support you need. Whether you are interested in a specific product, need technical support, or just want to give us your feedback, we're here for you.