CHRONOS VPF SERIES

Force Flow Air Packer
Available in
Africa, Asia, Canada & USA, Latin America and Oceania
The Force Flow Air Packer (former 725 Series) offers excellent weight accuracy and simple operation. The filling and weighing system is fully integrated into a single machine and under a single interface.
This pneumatic packer uses air-to-bag products, providing faster filling. A versatile packing solution, this machine can handle fine powders, flakes, pellets, and granules with a particle size of 3/8'' or smaller, such as chemicals, minerals, and food products.
Multiple units may be banked together under a single hopper to provide higher production rates. A version with an integrated sealer mounted to the packer's frame is also available, ensuring clean operations and improved bagging accuracy.
Speed: up to 10 bags per minute (per spout)
Bulk materials: fine powders, flakes, granules, pellets
Bag types: valve
Bag materials: paper
Bag weight: 22 to 110 lb (10 to 50 kg)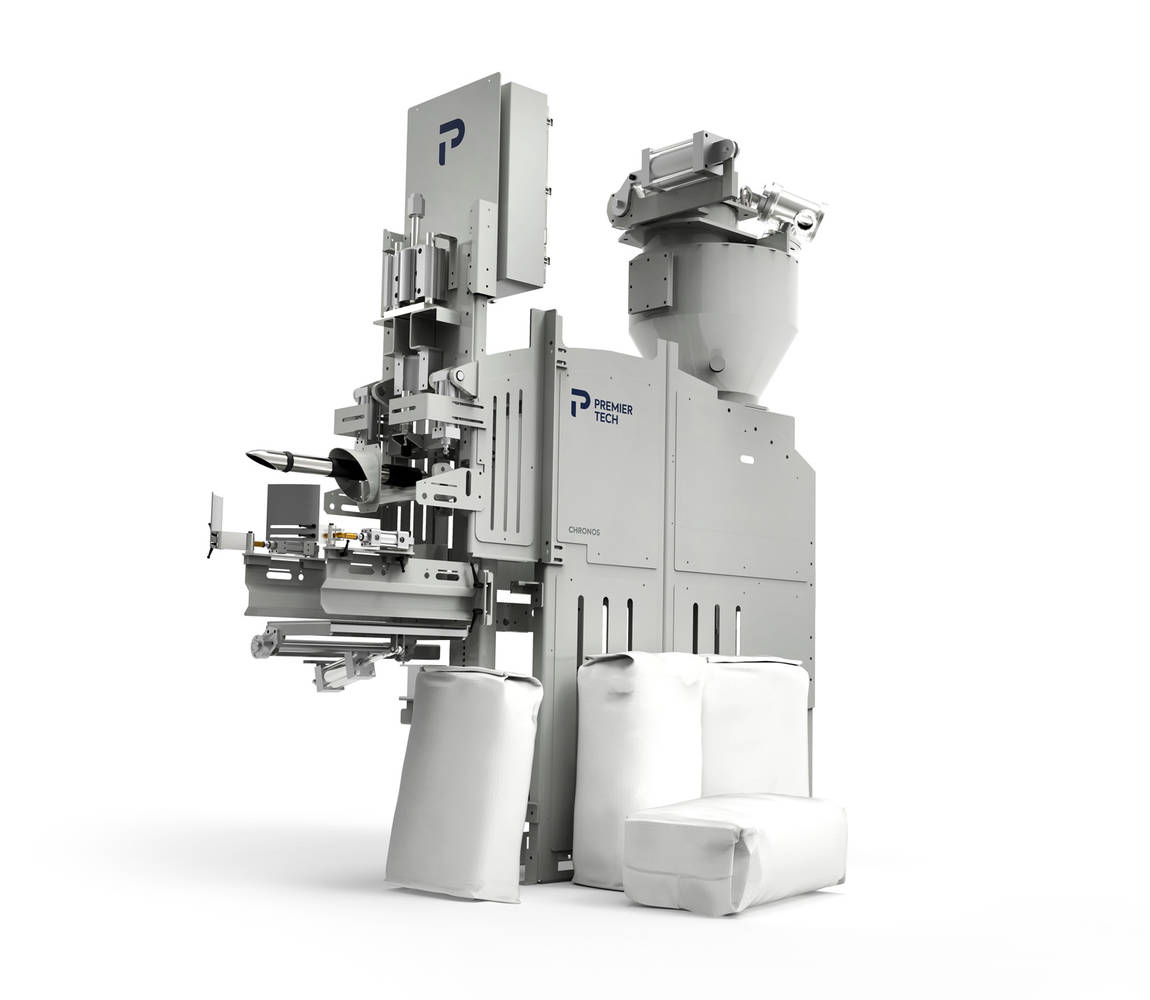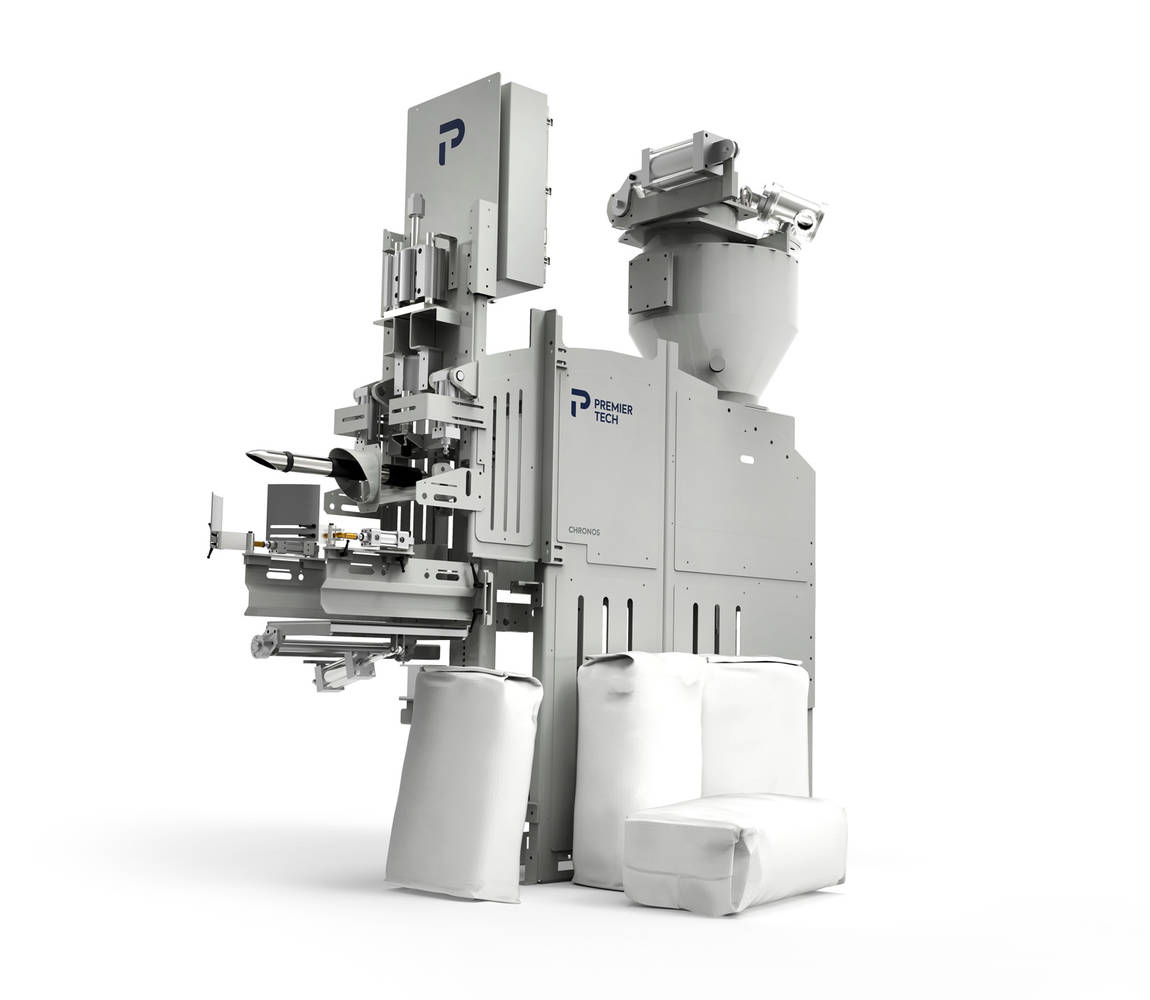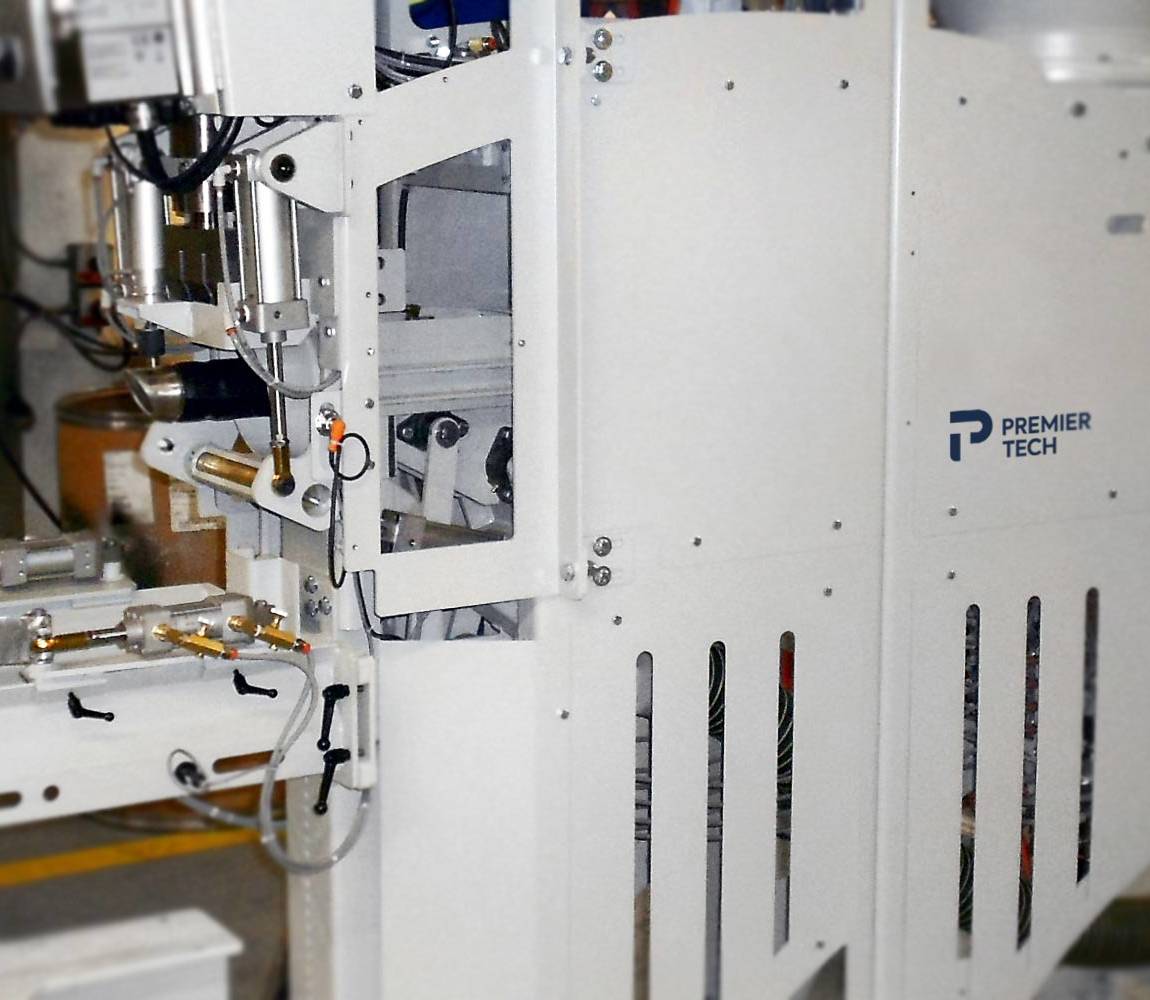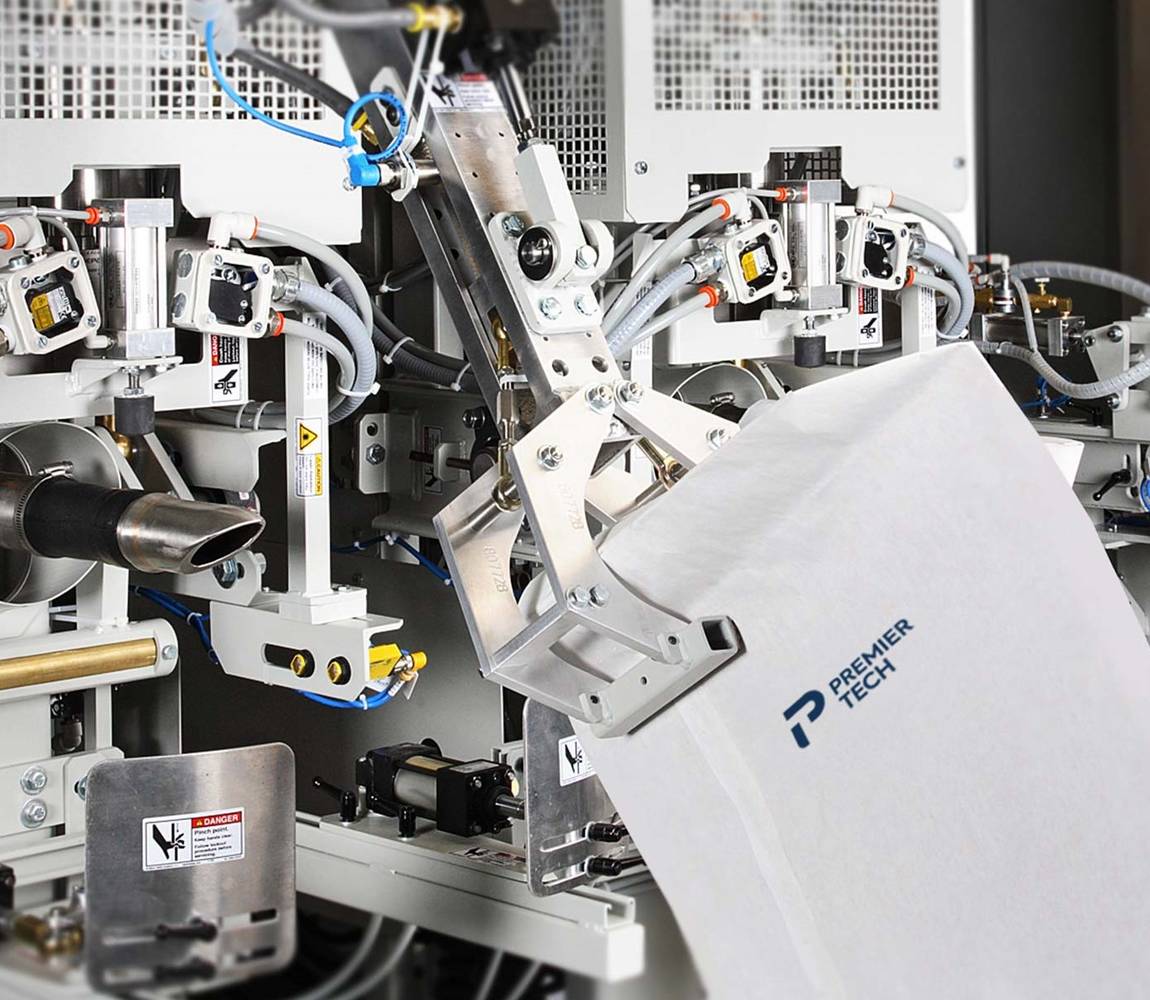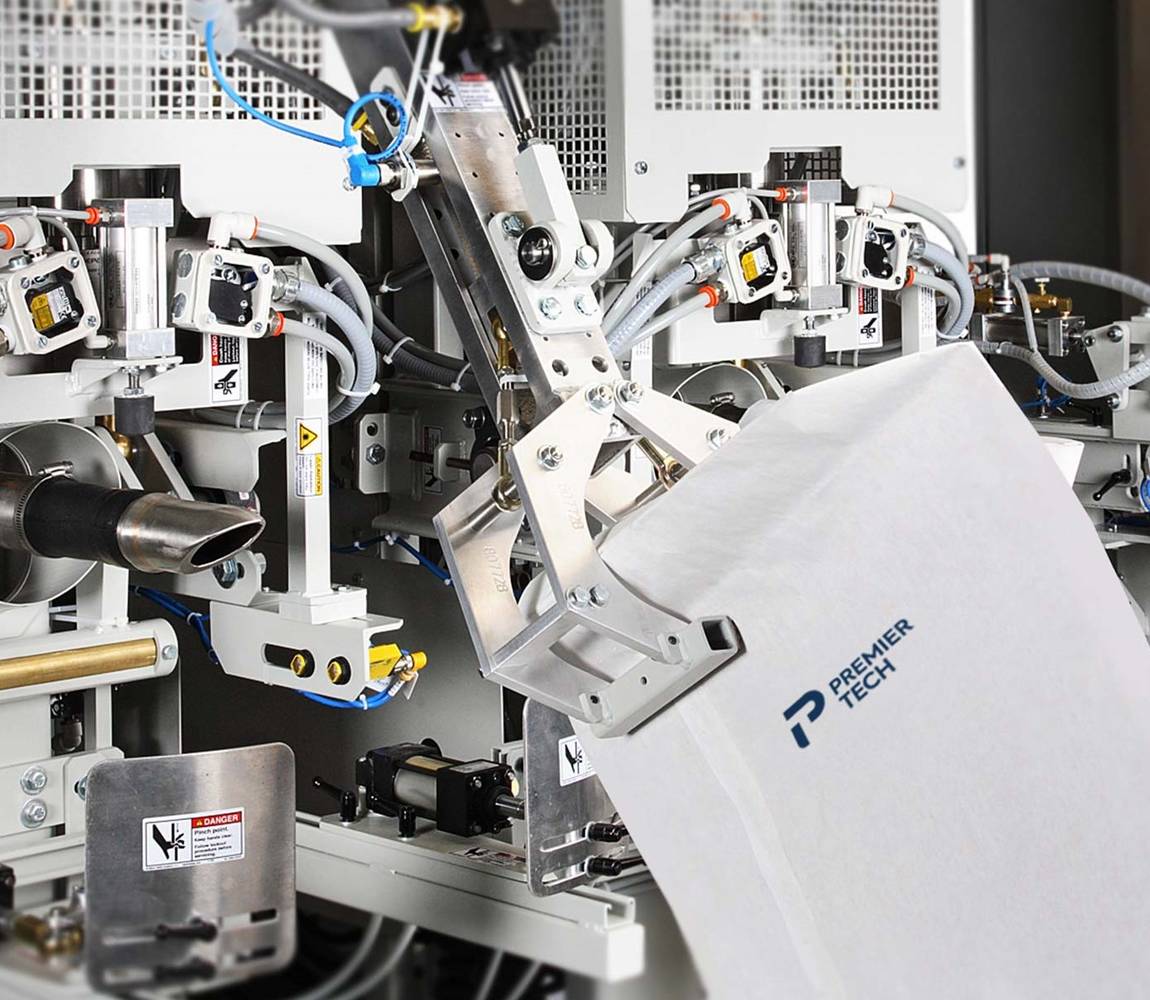 Features
Accurate
Excellent weight accuracy (2 ounces at two sigma for many products)
Bulk and dribble product flow for a slow "top-off" that improves accuracy (electronic models only)
Inflatable sealer closes off the gap between the filling tube and the bag's valve to minimize dust during filling
Ease of use
Easy changeover with a quick-drop bottom for clean-out between runs
Low maintenance with no moving parts in the product's path
Well-constructed
Small footprint as multiple machines can be banked together under one bin
Laser cut and bolted frame
Minimal ledges to prevent product or dust build-up
Plumbing and wiring is internally routed and protected by the sleek steel framework
Designed to be used with the Middle Range NXT and MP family of Electronic Weight Controllers
Stainless steel product contact parts
Options
Atmospheric configuration for lowered machine cost
Plug/stack configuration for handling granular or pellet products
Potbelly-style chamber for low-head applications
Built for use in II-G-1 and II-G-2 dust explosion environments
Metal detector mounted around gum rubber filling tube behind fill spout
Need help finding the right valve bag filler?
Call us
We will be happy to answer
your questions
Sales
Parts & technical support
Request a quote
Tell us about your project, and we will reply with solution recommendations