Accurate and reliable valve bag packers
Enhance your packaging efficiency, product quality, and employees' safety with our versatile valve bag fillers.
Premier Tech's diverse range of valve bag packers are designed to be precise, efficient, and cost-effective for various materials. Tailored to the unique characteristics of your product, our semi and fully-automatic baggers are compact, low-maintenance, and aligned with your budget, space, and production needs.
With over a century of experience, we closely collaborate with clients in the food, chemicals, and minerals industries to optimize operations, covering bag handling, sealing, palletizing, and pallet wrapping.
An operator, bag applicator, or robotic arm places an empty valve bag on the filling spout of the valve packer. The machine fills and discharges the bag when it reaches the target weight.
Bags can be sealed to ensure added protection and prevent leaks, contributing to a more stable and compact palletized load.
What valve bag fillers can handle
Our valve bag packers can efficiently fill a variety of bulk materials, including powders, mixes, granules, and pellets, into 5 kg or heavier bags.
Many industries
Food:

 bakery mixes, baking powder, cocoa powder, flour, dry milk powder, powdered sugar, starches
Chemicals: ammonium chloride, carbon black, pigments, PVC, resins, and tricalcium phosphate
Minerals: clay, cement and concrete mixes, gypsum, salt, lime, and, talc
Various product characteristics
Abrasive
Corrosive
Dense
Hazardous
Light
Sticky
Volatile
Different filling rates
High: up to 10 bags per minute (600 per hour)
Moderate: up to 6 bags per minute (360 per hour)
Low: up to 3 bags per minute (180 per hour)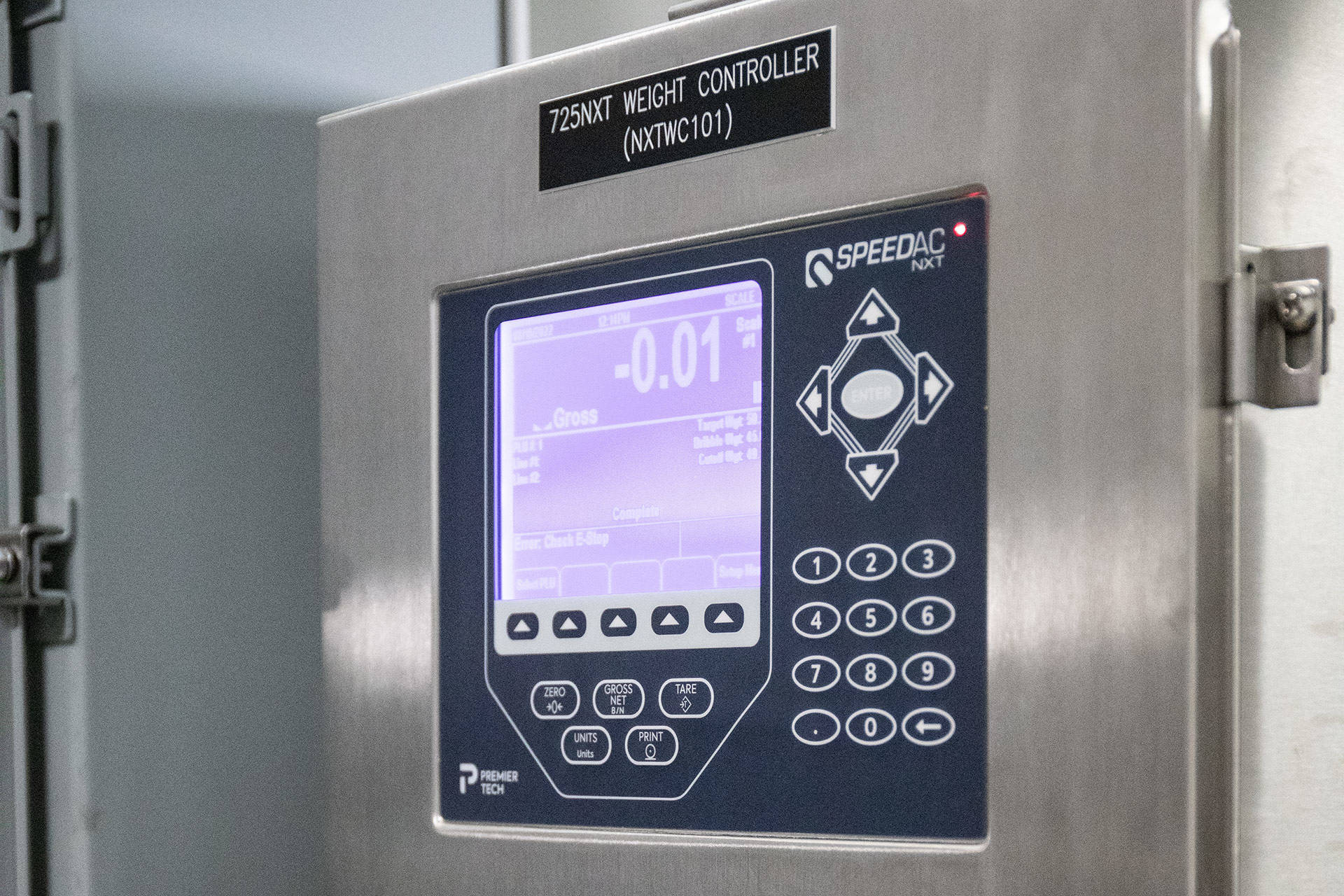 Accurate filling
Valve bag packers excel in rapid and precise filling, thanks to the high accuracy of the dosing unit and weight controllers. This minimizes product loss and maximizes your ROI.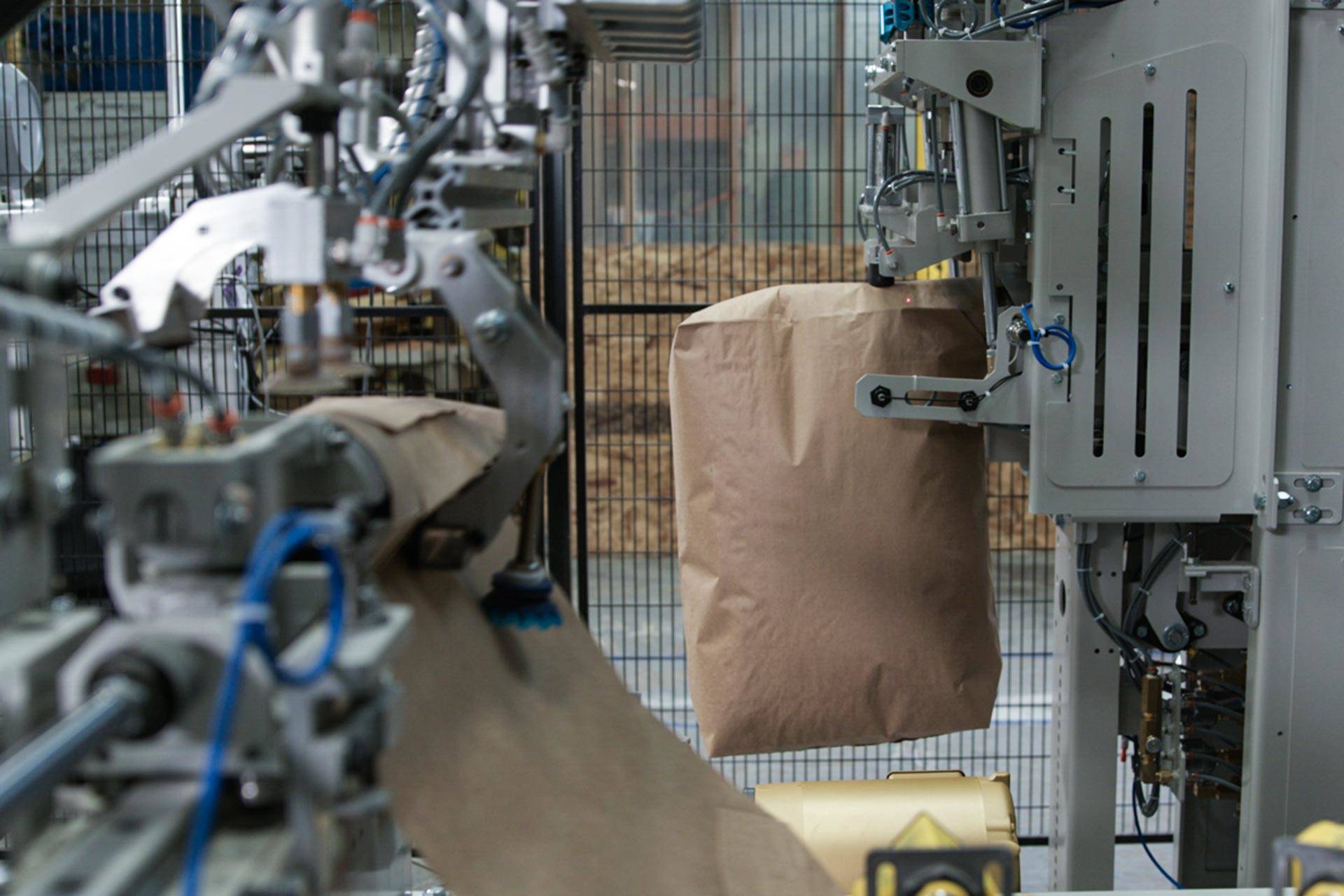 Extremely durable and reliable
The robust construction ensures decades of reliable, low-maintenance operations, supported by parts assistance. Whether you are familiar with us from St. Regis, Champion International, Stone Container, Smurfit-Stone, Altivity Packaging, Graphic Packaging, or STONEPAK, we have you covered.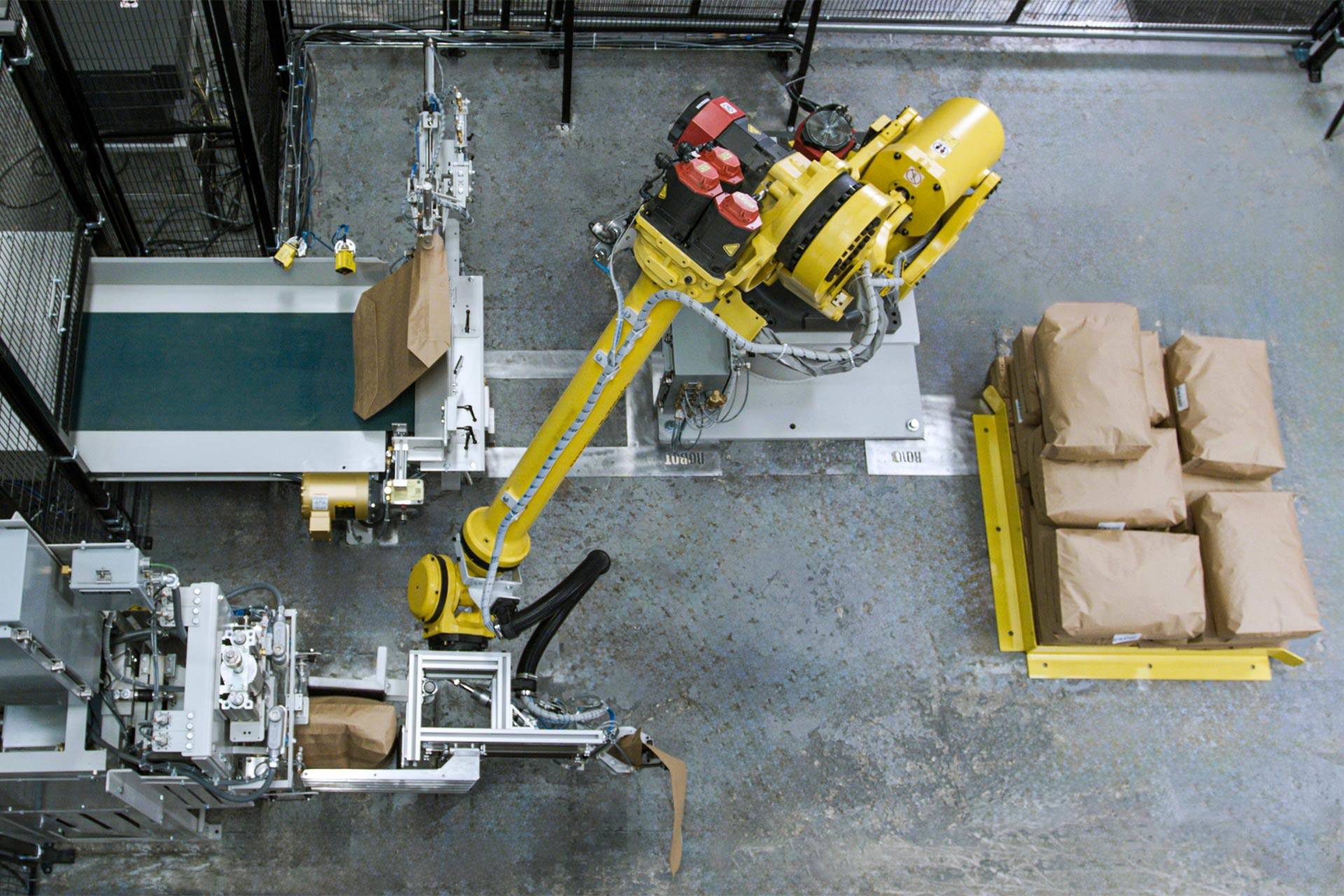 Flexible configurations and automation levels
Our bagging systems also offer automated bag handling, sealing, and printing tailored to your packaging needs. Multiple valve baggers can be banked for added capacity, using conventional applicators and robotic bag placing and stacking for maximum efficiency.
Clean valve bagging technologies
Designed to reduce dust emissions and explosion hazards, our bagging solutions create a cleaner work environment, prioritizing employee health and safety.
They are also easy to clean and ideal for industries requiring hygienic packaging.
User-friendly control
Valve bag fillers are easy to use through the weight controller's interface or a master controller for the entire bagging system.
The simple touchscreen simplifies user management, editing, monitoring, and operation.
Held to the highest safety standards
Our automated bagging equipment come equipped with the latest in safety features:
Dust collection and explosion protection
Emergency-stops
Light curtains
Performance Level D compliance
Safety fences with interlocking doors
Safety guards or rails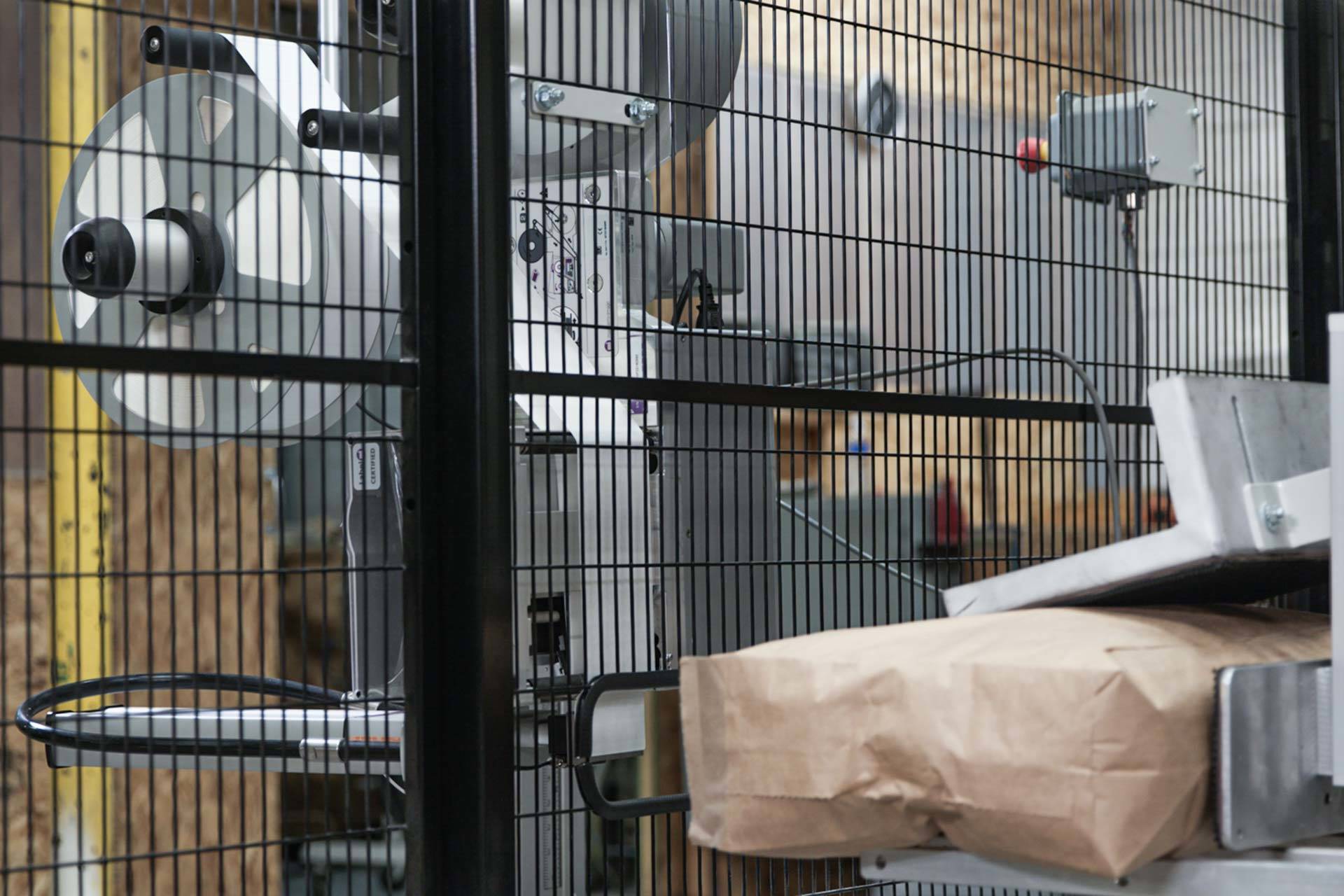 Additional available features
We care about making your valve bag packaging equipment as functional as possible, offering a selection of integrations to meet your specific needs.
Bag flatteners
Conveyors
Checkweighers
Labelers and printers
Metal detectors
Operator seats
Weight controllers
Get a quote
Tell us more about your project and we will send you recommendations and a free quote
Need help choosing the right valve bag fillers?
Request a quote
Tell us about your project, and we will reply with solution recommendations