Premier Tech is proud to offer all customers the WECARE Guarantee. It is a privilege to serve our clients and we believe it is essential to meet their highest expectations. We have a passionate team that puts the interests of our customers at the heart of daily decisions.
This code of conduct reflects our belief that our clients are the reason we exist, and that we must ensure our commitment to the success of their business. In applying the WECARE Guarantee, we aim to meet the highest quality standards, both in our actions and in our attitude toward our clients.
With the word ''DRIVER" as their sum, the following six principles represent the foundation of the WECARE Guarantee, which is our entire team's customer culture as well as our commitment to you.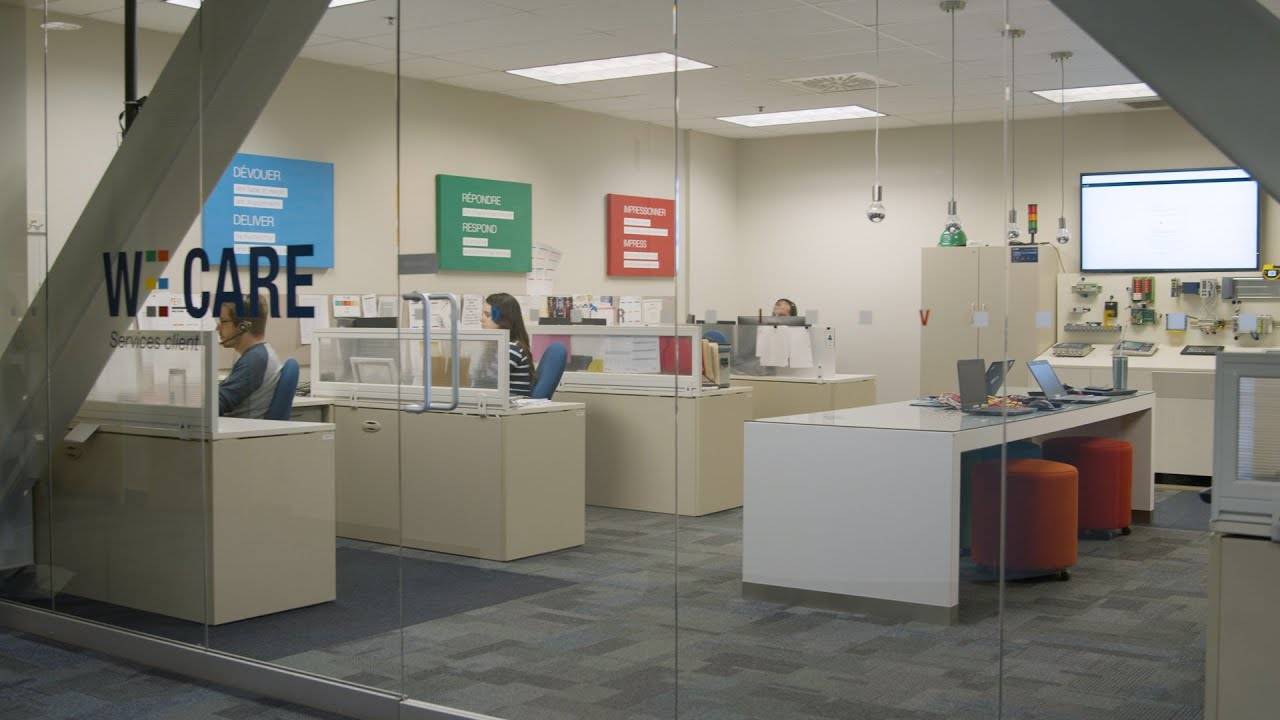 We value your feedback as a customer. Let us know what you think and how you feel about our service (suggestions, complaints, compliments), so that we can better serve you.
As Premier Tech team members we carry the image of our company. While building a positive reputation is difficult, destroying one is easy. Each of us is responsible for delivering on promises. We respect our business promises 100% of the time... this is a major part of our rigorous professional code of ethics. When unable to fulfill a mandate, it is our duty to advise the customer and to ensure that he is fully satisfied.
There is nothing worse than not knowing. Our responsiveness speaks volumes about our motivation to serve our clientele and our ability to establish and maintain business relationships. When we cannot provide an answer by requested time and date, customers are advised. It is our responsibility to ensure that both parties are clear on the follow-up steps.
The whole team must stand behind the fact that we need to create a WOW effect. It is our responsibility to change the customer experience from Ordinary to Extraordinary. Knowing when the time is right, each team member is willing to do whatever it takes to enhance the customer experience at all times. We recognize that customers are all different and adapt our behaviors accordingly.
Customers and partners will make us better. Serving them is an opportunity, an honor and a responsibility. They are not outsiders to our business, they are part of it.  We are not doing them a favor; they are doing us a favor by providing us with the opportunity to serve them. As team members, a win-win situation should constantly be our objective. The success of customers and partners is our reward and we should focus on them at all times.
We must be totally dedicated to making it easy to do business with us. Taking the time to listen, integrate and understand how the customer wants to interact with us is essential. Our day-to-day operation is based on finding solutions for our customers and making their life easier. Keep It Plain and Simple!
Respecting customers is non-negotiable. Showing respect and being courteous are an integral part of our culture. We are of the opinion that customers never interrupt our work, but are rather the reason why we exist. Greeting each customer with a smile is a must. Keep in mind and respect the fact that without him, we do not exist.