Milk powder bagging machines
Often used in important products like infant formula and whey formula, hygiene is a top concern when packaging milk powder-based materials. Not to mention that milk powder carries powerful explosive potential.
With strong attention to design and emerging technological developments, Premier Tech is a leading choice when it comes to industrial packaging of products in the milk powder industry. In particular, Premier Tech's bottom-up filling solutions keep all machine parts polished and sanitary, with no gaps and cracks to prevent bacteria. Plus, our baggers keep dust in the bag to both increase safety and reduce costly product giveaway. Our complete lines can also be set up with robotic or conventional palletizer and pallet wrapping system.
Packaging line for milk powder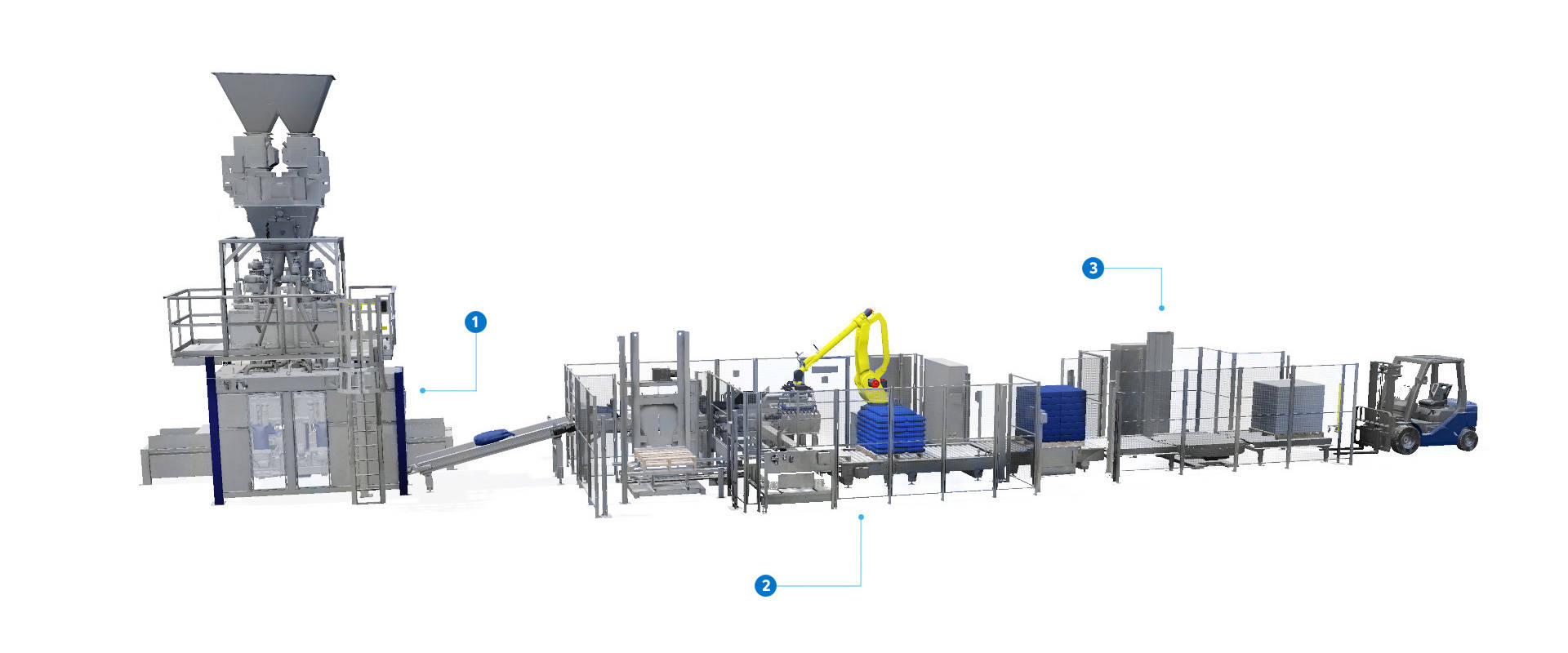 Legend
Open-mouth bagger
Robotic palletizer
Stretch wrapper
Ready to get started?
When it comes to industrial equipment, every detail matters. That's why our team is dedicated to providing you with the support you need. Whether you are interested in a specific product, need technical support, or just want to give us your feedback, we're here for you.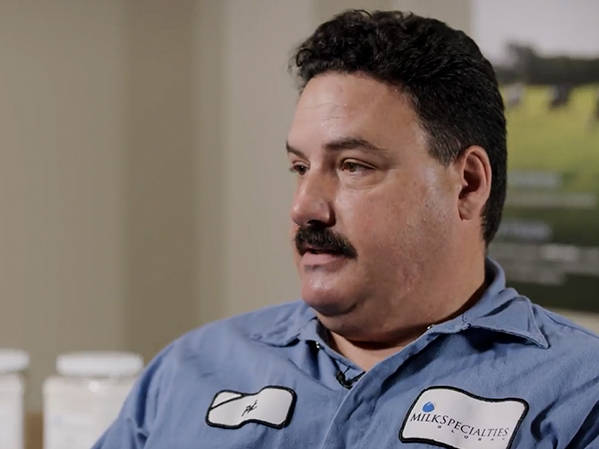 "I do love the equipment, it's the best thing we've had in a long time. The payback of the filler was within 2 years for the loss of product that we had in weight deviations"
Pat Stover
Maintenance Supervisor, Milk Specialties Global