Bakeries packaging machines
Bakery-related products like cookies, bread, muffins, and cakes have a very high production rate, translating into a high need for labour and making automation an attractive option for those looking to package such products efficiently. Whether your products are packaged in a box, a bag, a tray or any other type of container, Premier Tech can help automate the packaging operations that follow the primary packaging phase of your product.
For case packing automation, the RPK Series robotic case packer is one of Premier Tech's most versatile systems, able to pack almost any type of product into cases. If you want to automate your palletizing operations, we offer both robotic and conventional palletizers. Depending on the speed required and the stability of your pallet loads, Premier Tech also offers multiple pallet wrapping options.
Packaging line for bakeries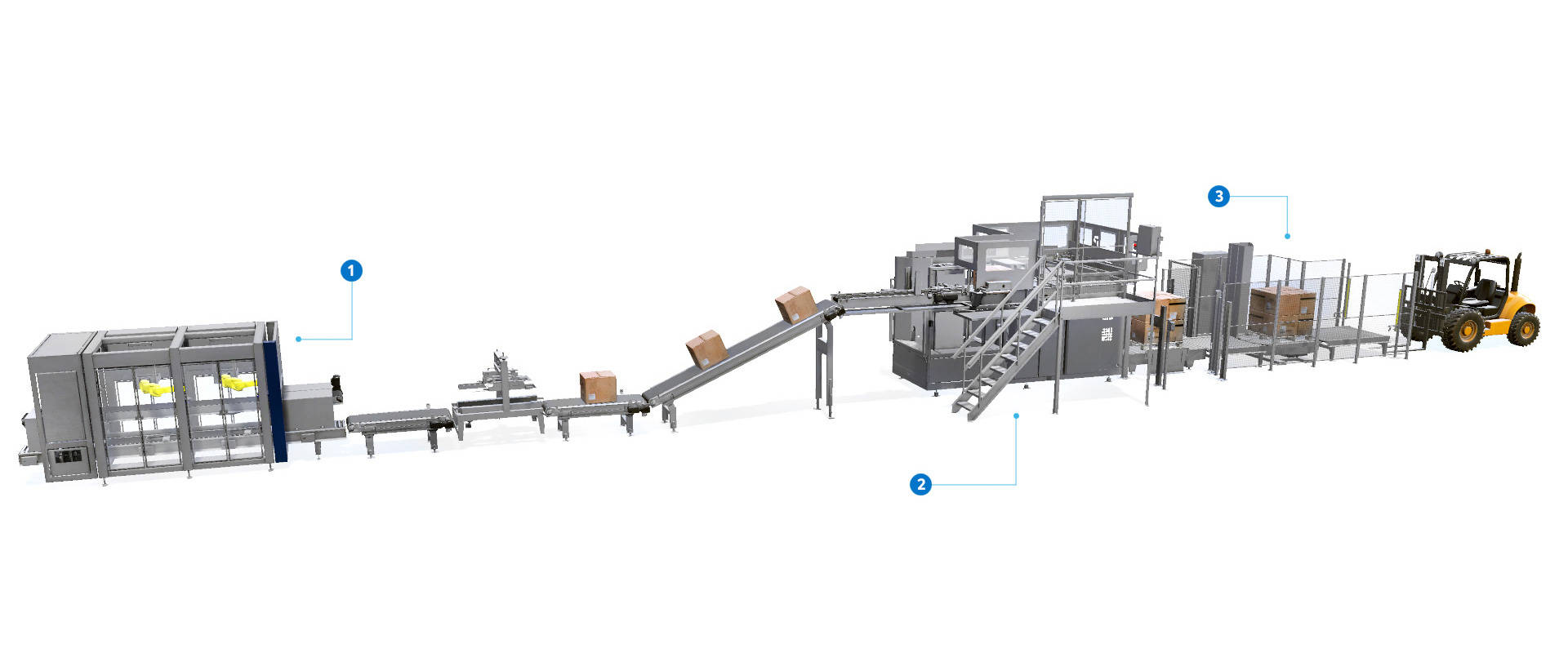 Legend
Robotic case packer
Conventional palletizer
Stretch wrapper
Ready to get started?
When it comes to industrial equipment, every detail matters. That's why our team is dedicated to providing you with the support you need. Whether you are interested in a specific product, need technical support, or just want to give us your feedback, we're here for you.