Fertilizers bagging machines
For the fertilizer industry, Premier Tech supplies bagging machines that can accommodate multiple bag sizes with servo drives that offer high speed and accuracy. Our gravity-fed scale systems are highly efficient and can be set up with one or two scales for optimal accuracy. Finally, we pay special attention to conditioning our bags for palletizing, using end-of-arm tooling that allows us to place bags on the pallet in a precise and presentable way for the end user.
Since fertilizer is a corrosive product, all machine parts come with anti-corrosion protection and dust is kept to a minimum to improve the longevity of the machine.
Bagging
Open-mouth baggers
---
Palletizing
Packaging line for fertilizer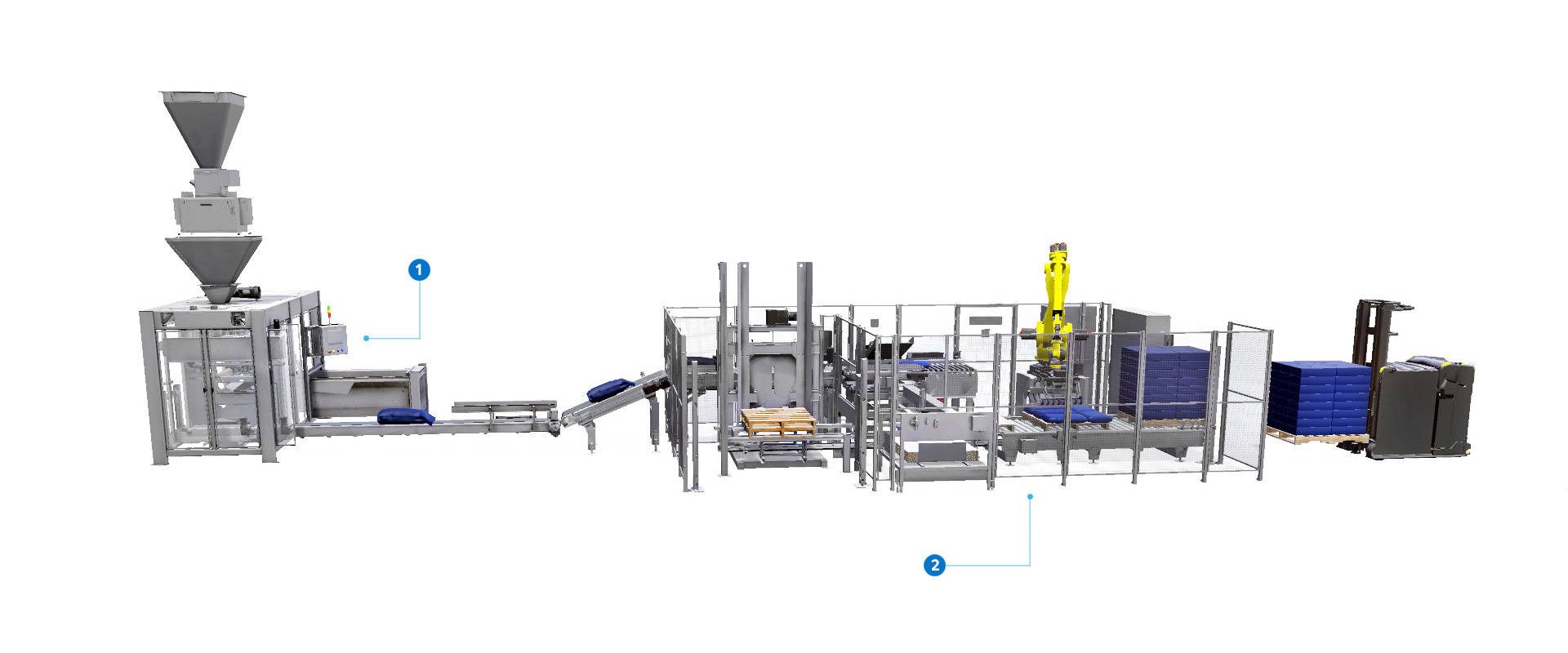 Legend
Open-mouth bagger
Robotic palletizer
Ready to get started?
When it comes to industrial equipment, every detail matters. That's why our team is dedicated to providing you with the support you need. Whether you are interested in a specific product, need technical support, or just want to give us your feedback, we're here for you.