Pet food bagging machines
A free-flowing product, pet food needs specialized equipment for high speed packaging.
Premier Tech offers a unique and versatile vertical open mouth bagger that has no equivalent on the market. With a single or dual spout, these machines can handle pet food at a highly efficient rate. Servo motors power crucial movements for smooth, fast, and accurate bag handling.
To complete your line, Premier Tech can supply conventional or robotic palletizers and pallet wrapping solutions depending on your market and preferences.
Bagging
Open-mouth baggers
---
Palletizing
---
Pallet wrapping
Packaging line for pet food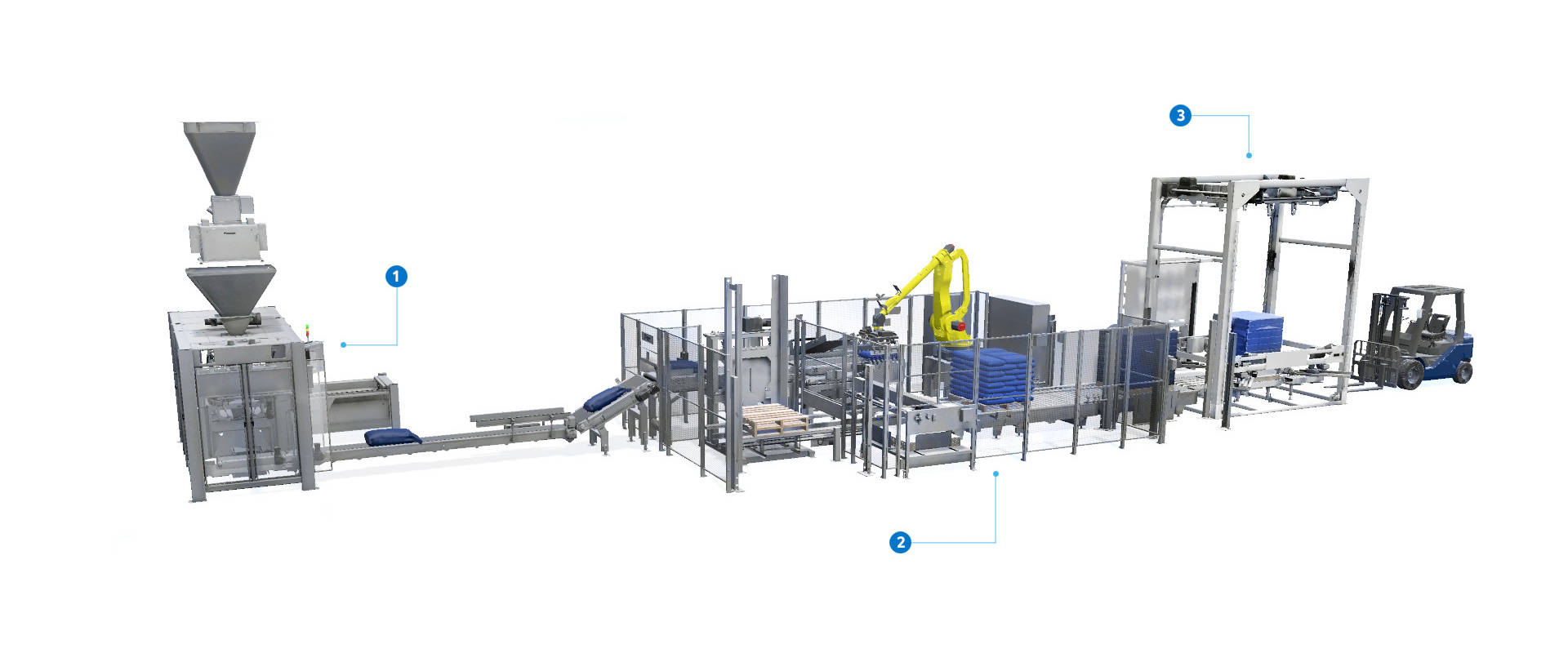 Legend
Open-mouth bagger
Robotic palletizer
Stretch hooder
Ready to get started?
When it comes to industrial equipment, every detail matters. That's why our team is dedicated to providing you with the support you need. Whether you are interested in a specific product, need technical support, or just want to give us your feedback, we're here for you.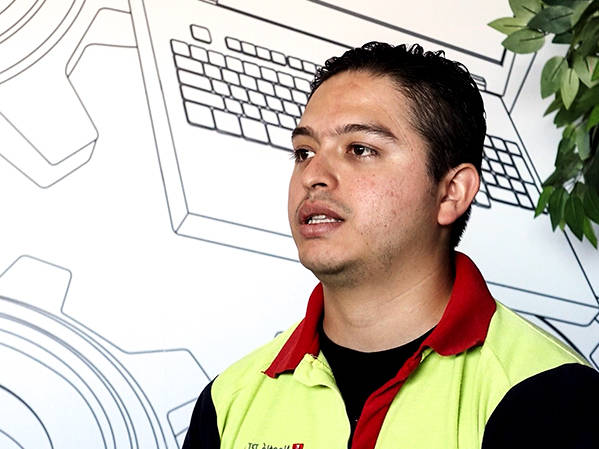 "What we like about Premier Tech is the versatility. If we need some add-ons, some improvements, or if we have a proposal, they are open to listen and, if it is possible to make the modification, they will do it."
Jonathan Leon
Instrumentalist, Nestle Purina