Labour shortages and the need to meet rising demands are challenges encountered in the soil industry for both retail and industrial businesses. Often, different products need to be accommodated on the same line for changing markets.
Premier Tech provides complete automated lines for the soil industry including mixing and screening lines that are efficient and can handle multiple types of products. Beginning with a choice of multiple stations and hoppers that can create different amendments to blend your ideal mix of soil, our equipment prepares the material to be sent to bagging machines. Our form, fill, and seal baggers are a commonly recommended solution and produce even bags which are easy to stack. Palletizers are offered in fully automatic options and a stretch hooder provides a 100% waterproof solution for outside storage.
Bagging
Compression bagger
Form fill and seal baggers
---
Palletizing
---
Pallet wrapping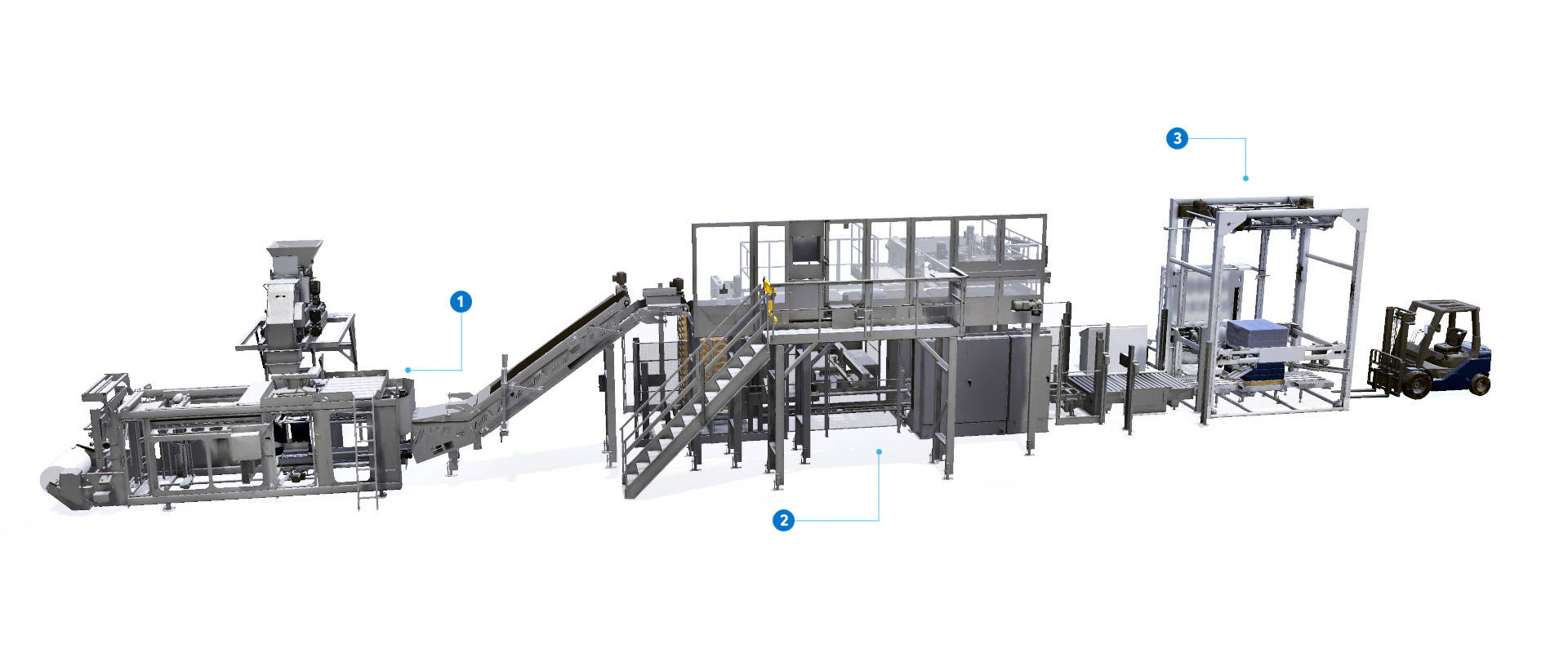 Legend
Form fill and seal bagger
Conventional palletizer
Stretch hooder
Ready to get started?
When it comes to industrial equipment, every detail matters. That's why our team is dedicated to providing you with the support you need. Whether you are interested in a specific product, need technical support, or just want to give us your feedback, we're here for you.