As an abrasive material, sand requires special attention so as not to deteriorate machinery quickly. Companies processing sand often look for options to switch between bag materials as well as options to save on costs. No matter what your needs are, Premier Tech can create an optimal bagging solution for your operation.
Premier Tech's high-end packaging lines can be customized with different bagging machines, whether you prefer an open mouth bagger that can switch easily between bag types, or a form, fill and seal bagger that works from a roll of plastic film to save on costs. We also pay special attention to conditioning bags of sand for stable palletizing that looks good for the end user. All machines are made with abrasion-resistant material and are created with dust control in mind to improve machine longevity.
Bagging
Open-mouth baggers
Form fill and seal baggers
---
Palletizing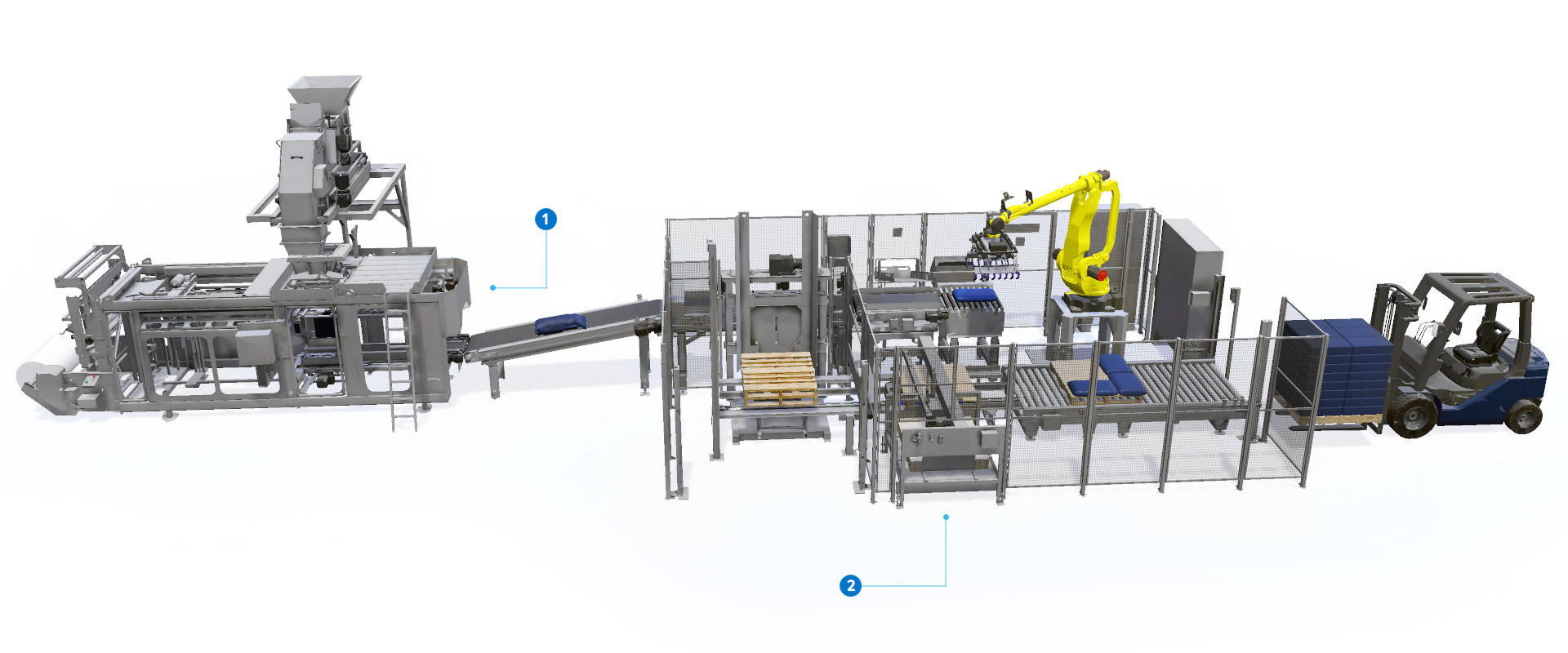 Legend
Form fill and seal bagger
Robotic palletizer
Ready to get started?
When it comes to industrial equipment, every detail matters. That's why our team is dedicated to providing you with the support you need. Whether you are interested in a specific product, need technical support, or just want to give us your feedback, we're here for you.