Household products packaging machines
Whether you are packaging toilet paper, soap, shampoo, paper towel, diapers, detergent or other household products, Premier Tech can help automate the packaging operations that follow the primary packaging phase of your product.
Our RPK Series Robotic Case Packer is a versatile solution that can pack virtually any kind of product into cases and trays at up to 90 products per minute. On a complete line, this can be followed by either a conventional or robotic palletizer for speed and flexibility. We also offer a range of pallet wrapping machines, which can wrap up to 100 pallets per hour.
Packaging line for household products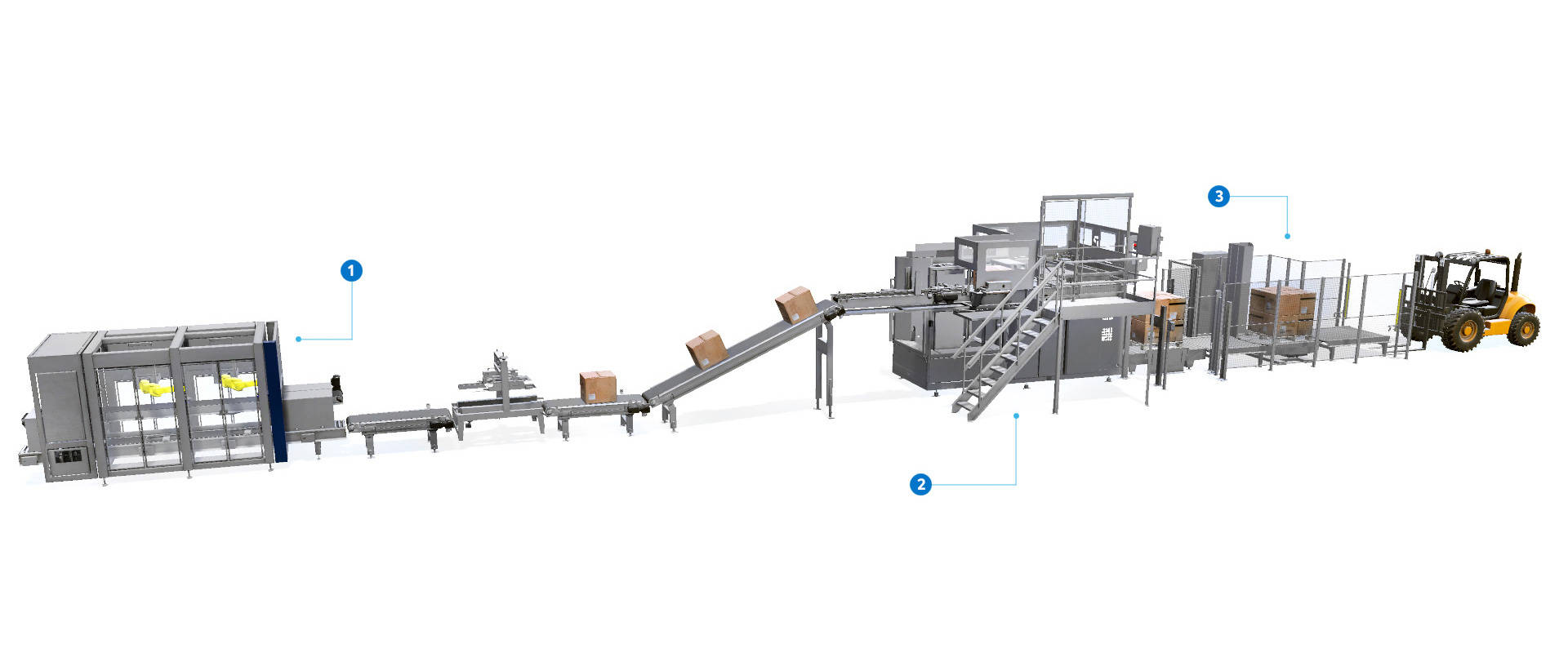 Legend
Robotic case packer
Conventional palletizer
Stretch wrapper
Ready to get started?
When it comes to industrial equipment, every detail matters. That's why our team is dedicated to providing you with the support you need. Whether you are interested in a specific product, need technical support, or just want to give us your feedback, we're here for you.