Some of the main challenges of bagging sugar include clean filling, reducing dust, and cleanability of the equipment.
Premier Tech addresses these issues through our high-speed open-mouth bagger, a clean filling, automated solution that reduces manpower while minimizing costs, with 3x less product giveaway than other leading equipment on the market. This equipment is engineered to minimize dust emission and is simply designed and easy to clean. For the packaging of powdered sugar, Premier Tech offers a complete line including valve bag packers. Pinch bottom bag closers/sealers and FIBC bulk bag fillers are also available.
Sugar bagging and packaging machines from Premier Tech are accurate, fast, and reliable and can be set up with conventional or robotic palletizing options and stretch hooders for completely sturdy pallets.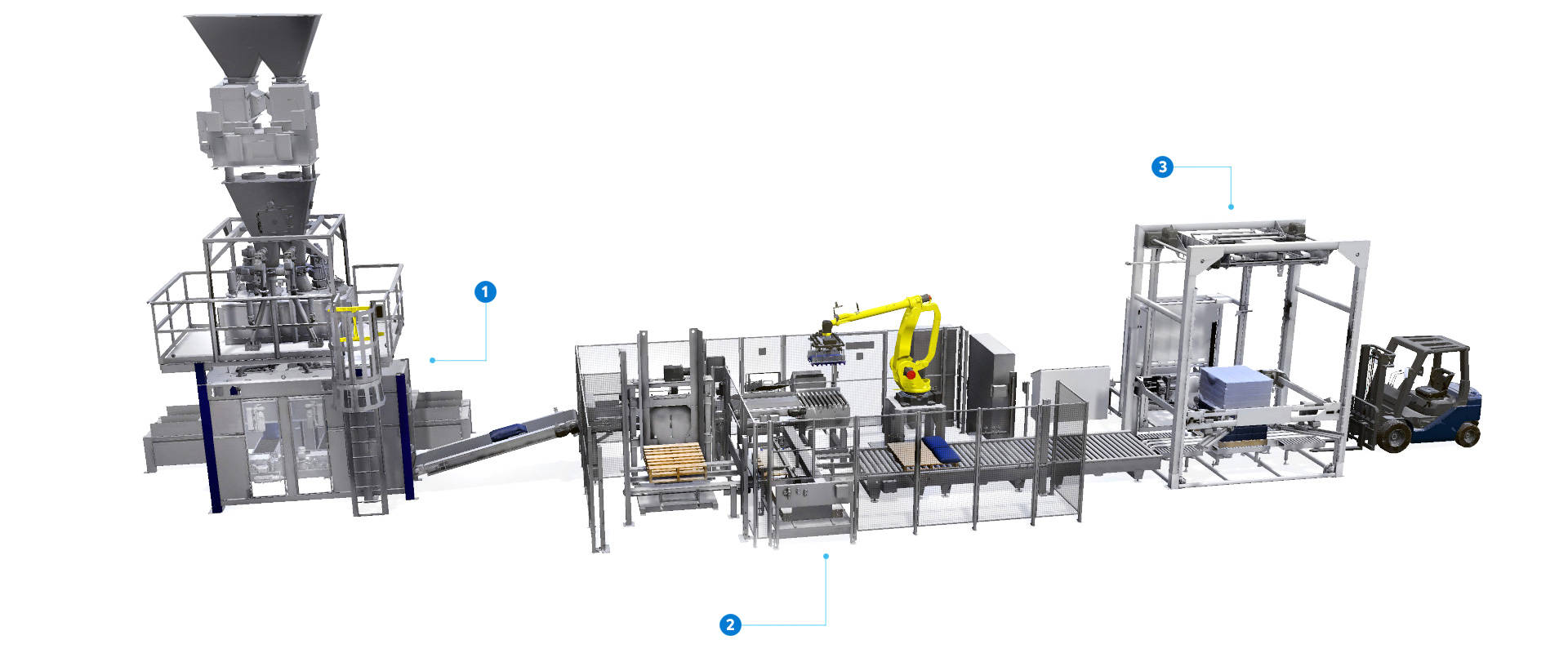 Legend
Open-mouth bagger
Robotic palletizer
Stretch hooder
Ready to get started?
When it comes to industrial equipment, every detail matters. That's why our team is dedicated to providing you with the support you need. Whether you are interested in a specific product, need technical support, or just want to give us your feedback, we're here for you.