Carbon black packing machines
A vital component in the manufacture of products like tires, hoses, and conveyor belts, carbon black comes in two forms: fluffy and pelleted.
Packing fluffy carbon black can be challenging, as it is similar to packaging smoke. Premier Tech offers the DB-700 Vacuum Packer, a unique solution that uses a clamshell to enclose a valve bag and then employs negative pressure (a vacuum) to pull the product out of the bin into the bag. An ultrasonic sealer then closes the bag to prevent spillage and a robotic arm transfers the bag to a conveyor for palletizing and wrapping. This automation not only helps to solve ergonomic issues, but also eliminates the risk of inhaling carcinogenic dust for the operator.
For pelleted carbon black, it is important to handle the pellets properly to avoid breakage or degradation of the particle size. Premier Tech supplies an air packer which uses air to blow the product into the bag and then seals it with an ultrasonic sealer. The product is then moved to the conveying system, for palletizing and wrapping.
All of Premier Tech's equipment for packaging in the carbon black industry is designed for dust control, and upgradable to meet combustible dust applications.
Bagging
Valve bag filler
---
Palletizing
---
Pallet wrapping
Packaging line for carbon black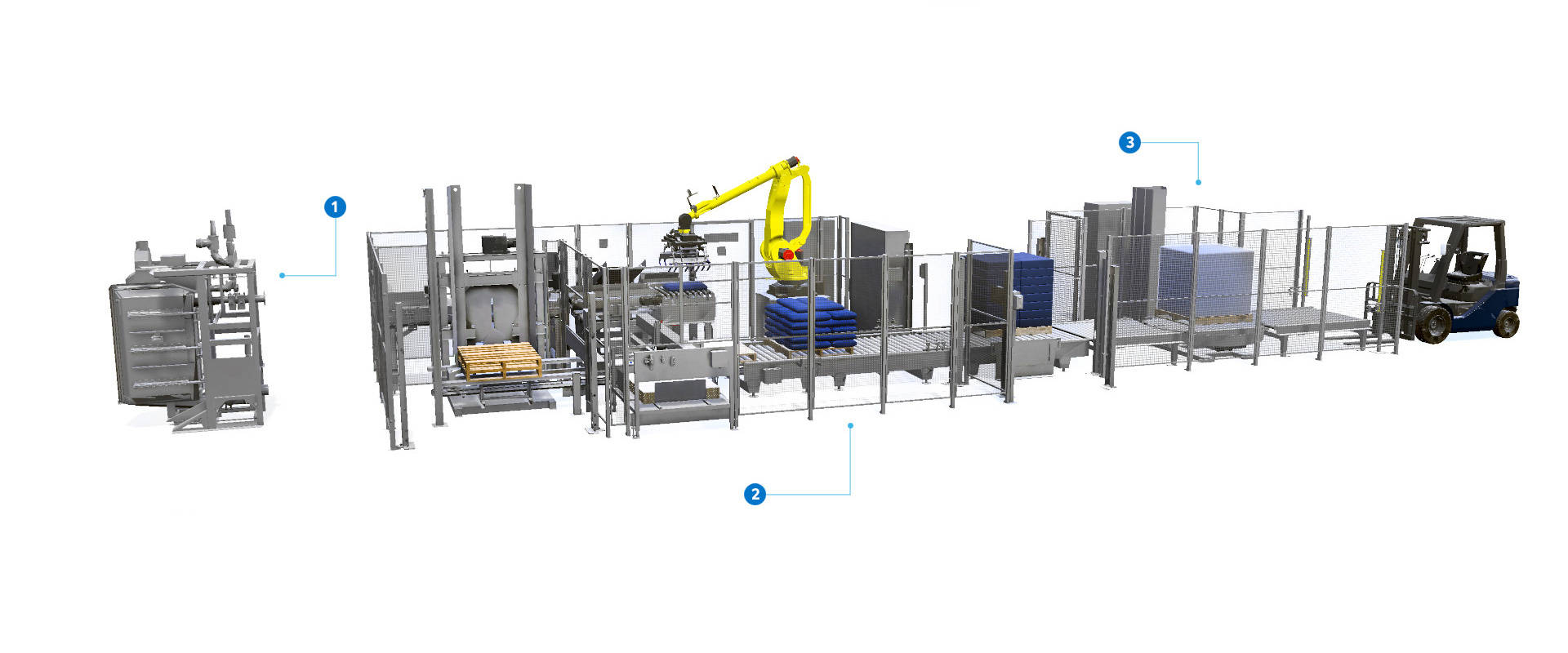 Legend
Valve packer
Robotic palletizer
Stretch wrapper
Ready to get started?
When it comes to industrial equipment, every detail matters. That's why our team is dedicated to providing you with the support you need. Whether you are interested in a specific product, need technical support, or just want to give us your feedback, we're here for you.