Boost your packaging line and improve the safety of your employees with advanced robotic palletizing equipment.
Whether your business uses bags, bales, bundles, cases, trays (or more!), we can engineer a robotic palletizing solution.
Depending on your budget and space constraints, we offer a selection of standard models as well as custom solutions. They can handle multiple SKUs and be adapted for various speeds and levels of automation to suit your needs and help your business succeed.
According to the layer pattern, palletizing robots move units from the infeed conveyor to their stacking position. They can also be programmed to handle empty pallets and slip sheets.
They constantly produce stable loads directly on the floor or conveyors for increased capacity and automation.
Our robotic palletizers
Our palletizers are manufactured locally, and offerings vary by region.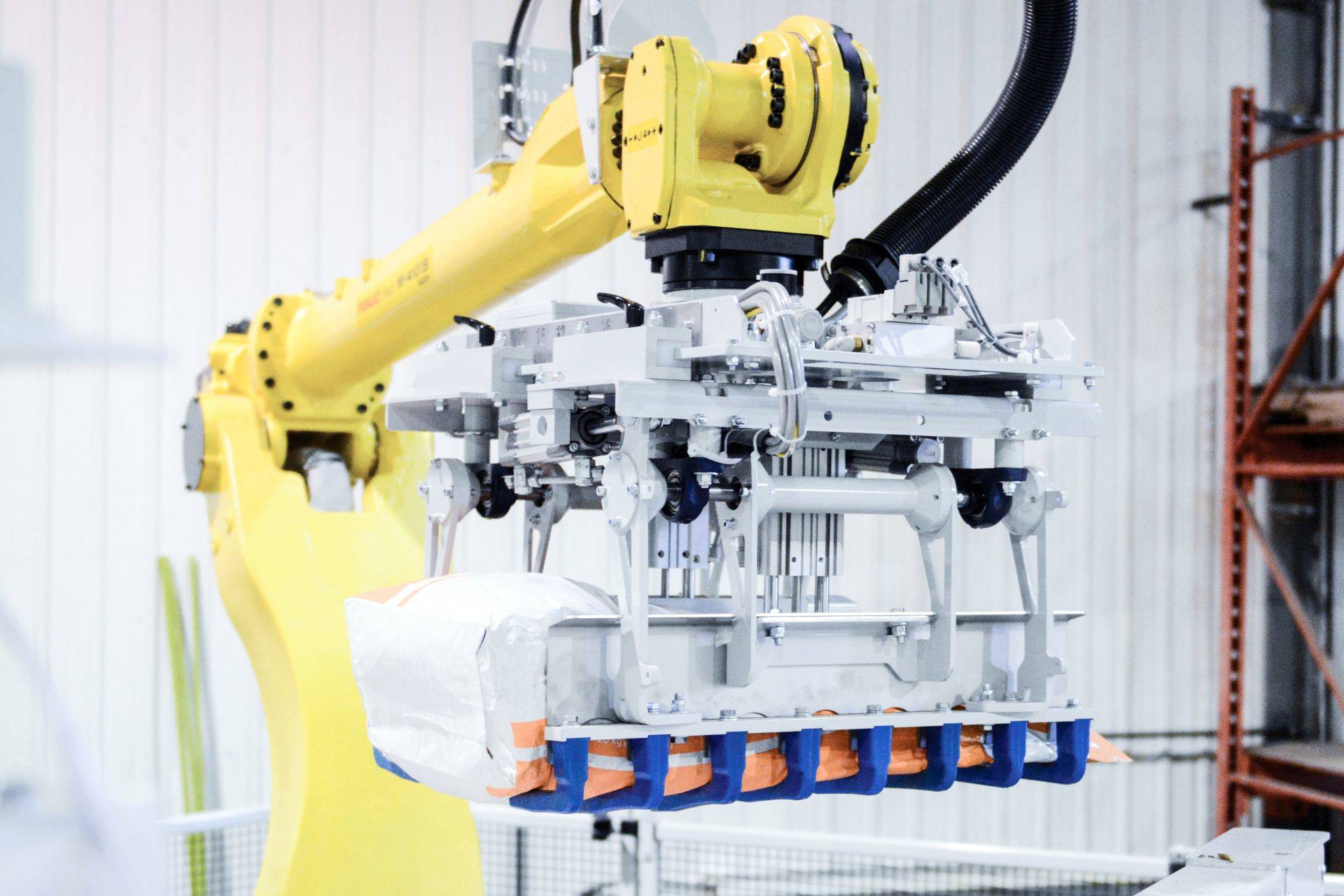 Versatile end effectors
Our vast selection of flexible and durable end-of-arm tools ensures the proper handling of your product.
Flexible layouts
Thanks to our strong history of engineering expertise, we can configure robotic systems that maximize space, considering the constraints of your area.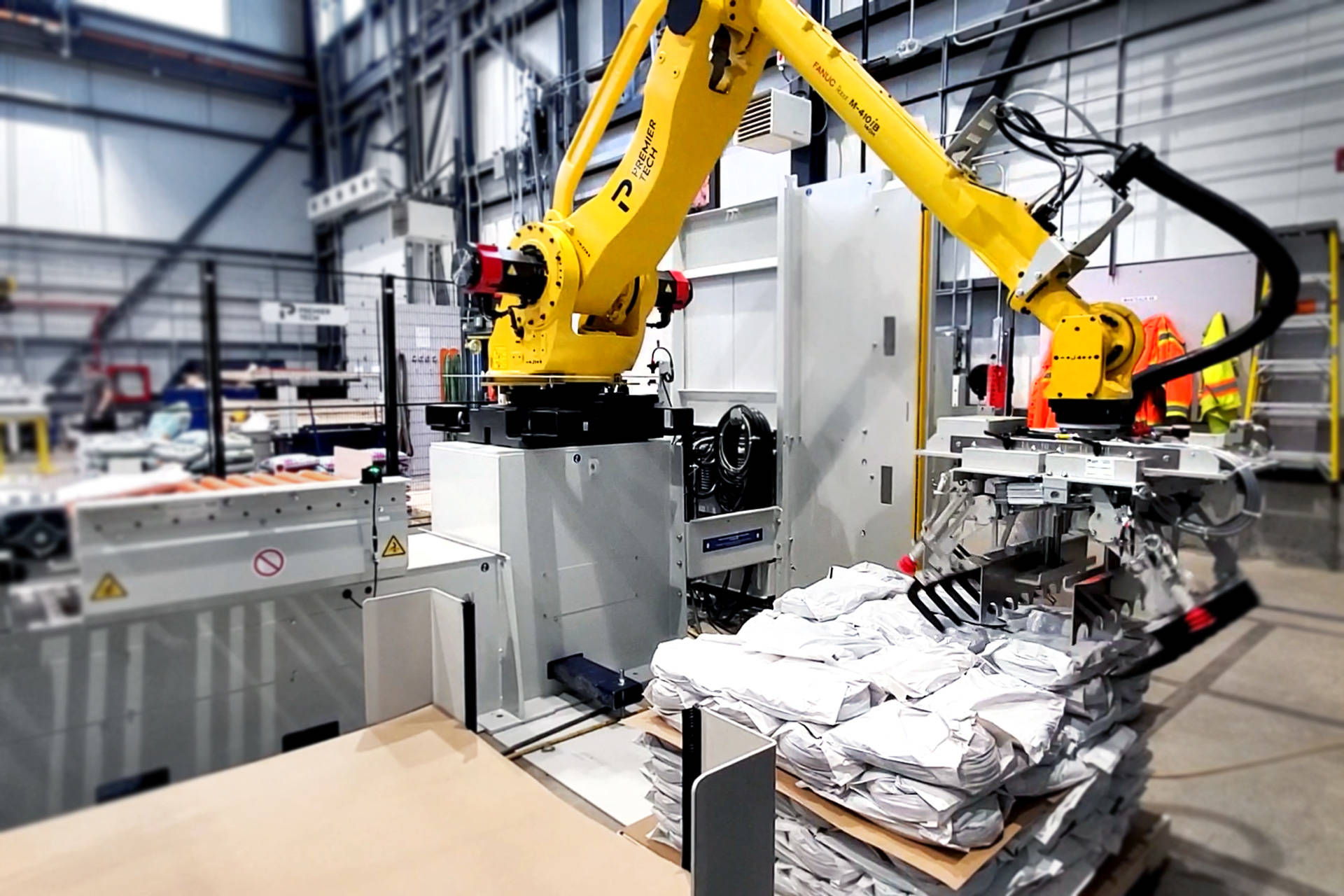 Reliable robots
Our longstanding partnership with world-class robotic producer FANUC means that all equipment meets rigorous safety standards and requires very little maintenance.
Low maintenance equipment
Robotic palletizers are extremely reliable and require much less energy than conventional palletizers. Plus, with few moving parts, there is less need for regular maintenance.
Intuitive and easy to operate
Our robotic palletizers are controlled via PLC and can store multiple layer patterns via an intuitive HMI. The simple touchscreen allows even novice users to perform quick changeovers and layer configurations.
Held to the highest safety standards
Our lines come equipped with the latest in safety features:
Safety fences
Light curtains
Doors with trapped key interlocking
Collision guard software
Emergency-stop buttons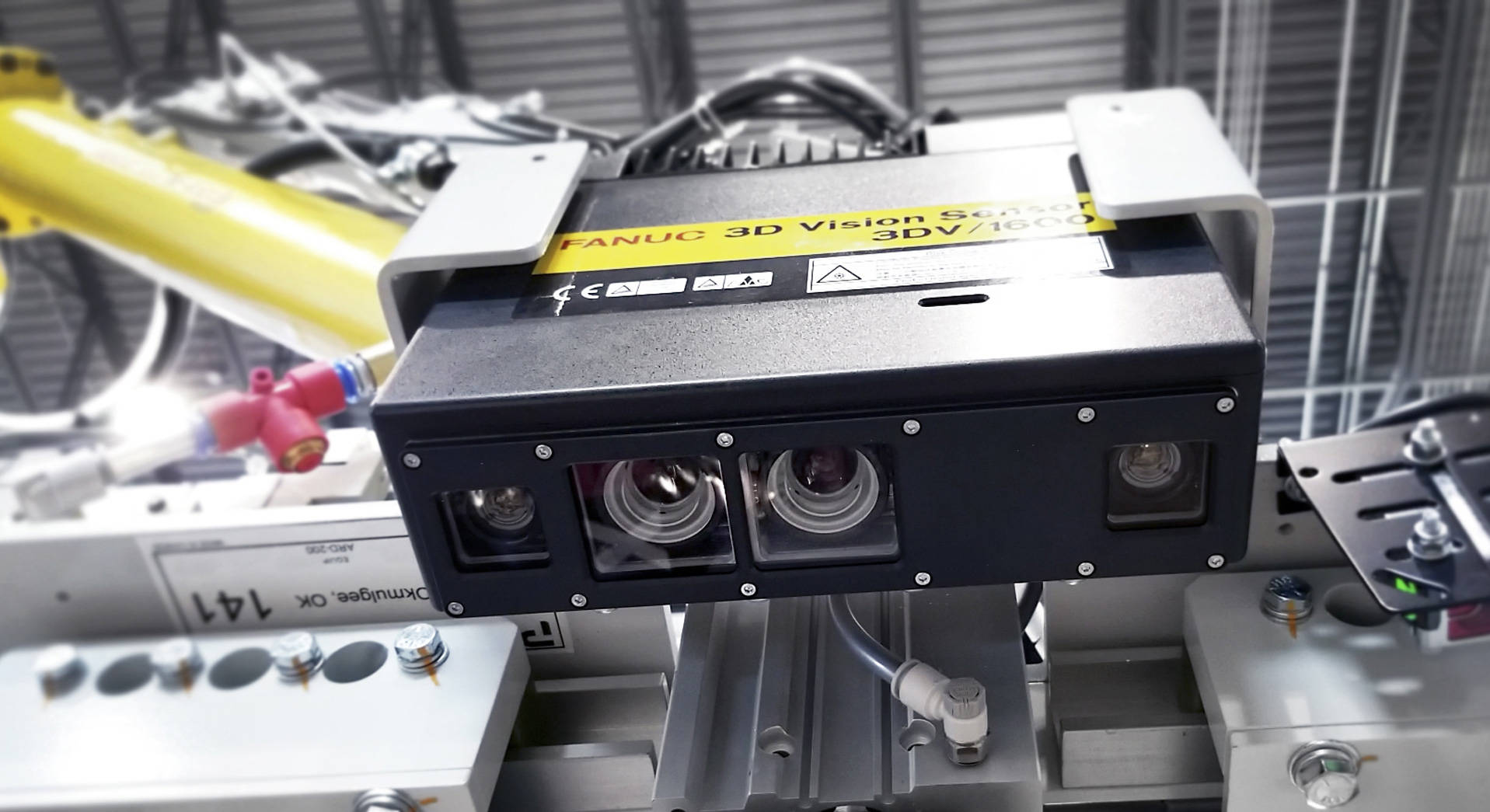 Additional available features
We care about making your palletizing line as functional as possible, offering a selection of integrations to meet your specific needs.
3D vision system
Conveyors
Printers
Labelers
Pallet and product traceability
Get a quote
Tell us more about your project and we will send you recommendations and a free quote.
Need help choosing the right palletizer?
Get more information
Tell us about your project, and we will reply with solution recommendations