Peat moss bagging machines
Premier Tech stands out in the market for peat moss packaging and palletizing solutions, whether you need equipment for small- or large-scale productions.
If your operations include the production of large bales, we offer packaging systems for various bale sizes (including large- and mega-size bales). An alternative solution for medium-size bales (using pre-made bags) is the four-station baler. If you produce peat mixes, we also have a bagging solution that features a volumetric feeder, an FFS bagger, a conventional bag palletizer, and a stretch wrapper or hooder. Peat moss bagging and packaging machines from Premier Tech are accurate, fast and reliable.
In addition to the bagging and packaging solutions, Premier Tech can provide peat bog as well as mixing and screening equipment. It includes products such as harrows, vacuum harvesters, root and stump picker, peat thermometer, peat trailer, loading ramp, screening systems, mixing lines, hammer mill, bale shredder & peat fluffer, conveyors, hoppers, etc.
Peat Moss Field Equipment
---
Screening and Mixing lines
---
Bagging
Compression bagger
---
Palletizing
---
Pallet wrapping
Packaging line for peat moss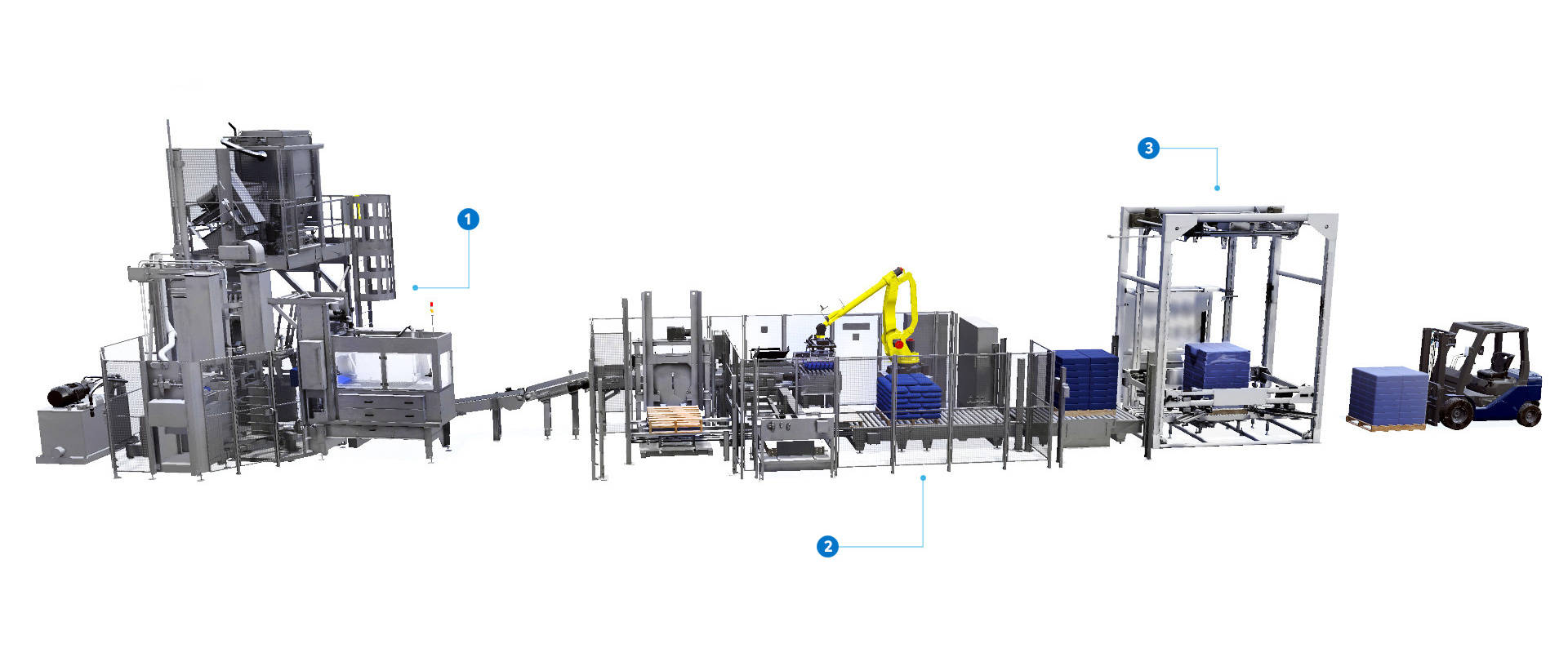 Legend
Compression bagger
Robotic palletizer
Stretch hooder
Ready to get started?
When it comes to industrial equipment, every detail matters. That's why our team is dedicated to providing you with the support you need. Whether you are interested in a specific product, need technical support, or just want to give us your feedback, we're here for you.