CHRONOS HVS-400 SERIES

Form fill and seal insulation bagger
Available in
Africa, Asia, Canada & USA, Europe, Latin America and Oceania
The HVS-400 Series Horizontal Form, Fill and Seal Baler (FFS Baler) produces hermetic bales of very high quality.  It uses flat film instead of pre-made bags, generating tremendous savings in packaging materials. Finished bale compression ratios can be as high as 6:1, thereby reducing packaging material and shipping costs.
This form fill and seal baler is completely hydraulic with low-noise piston pumps and proportional hydraulic valves for smooth operation.
Speed: up to 7 bales per minute
Bulk materials: fibers
Bag types: bales and gusseted flat bottom bales
Bag materials: heat sealable polyethylene flat film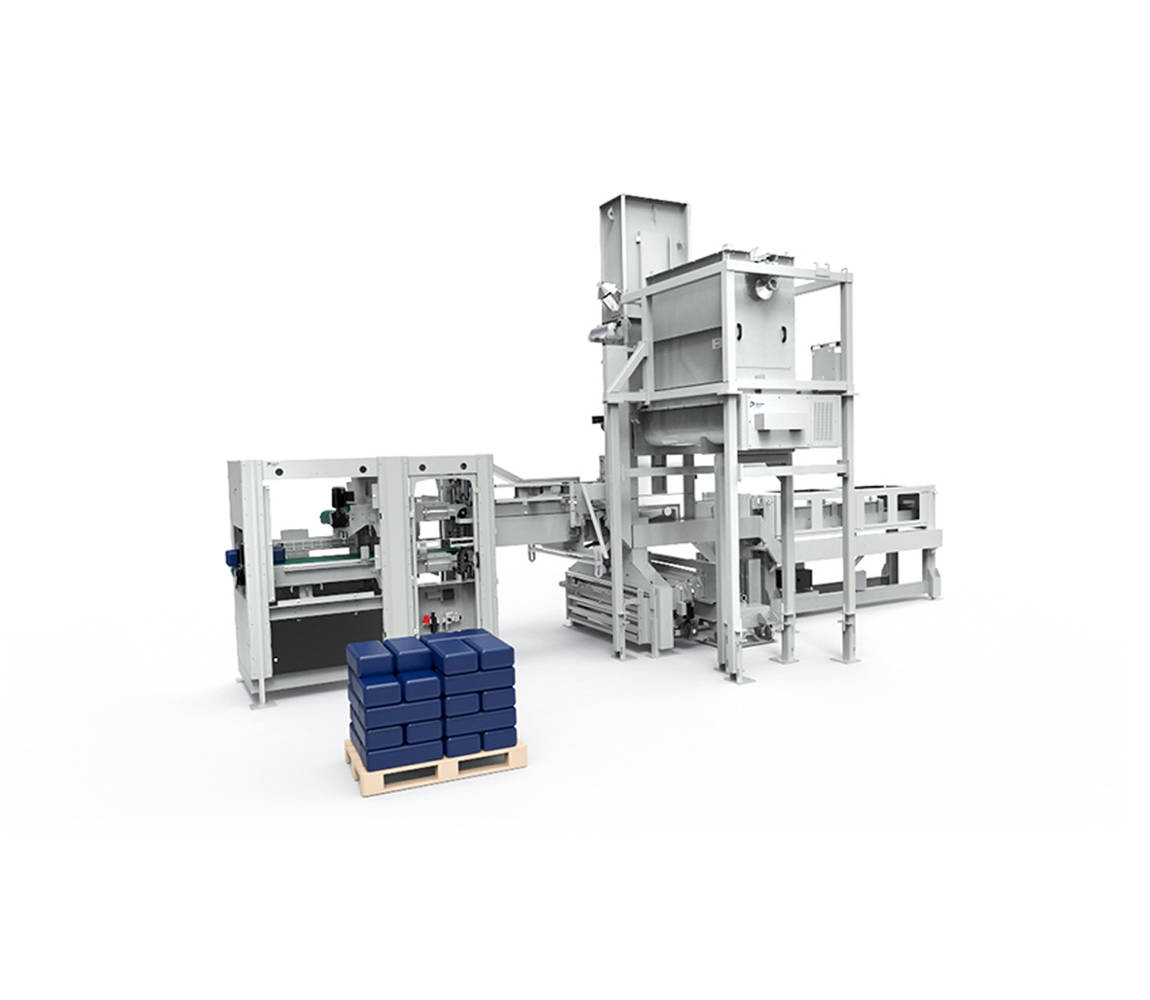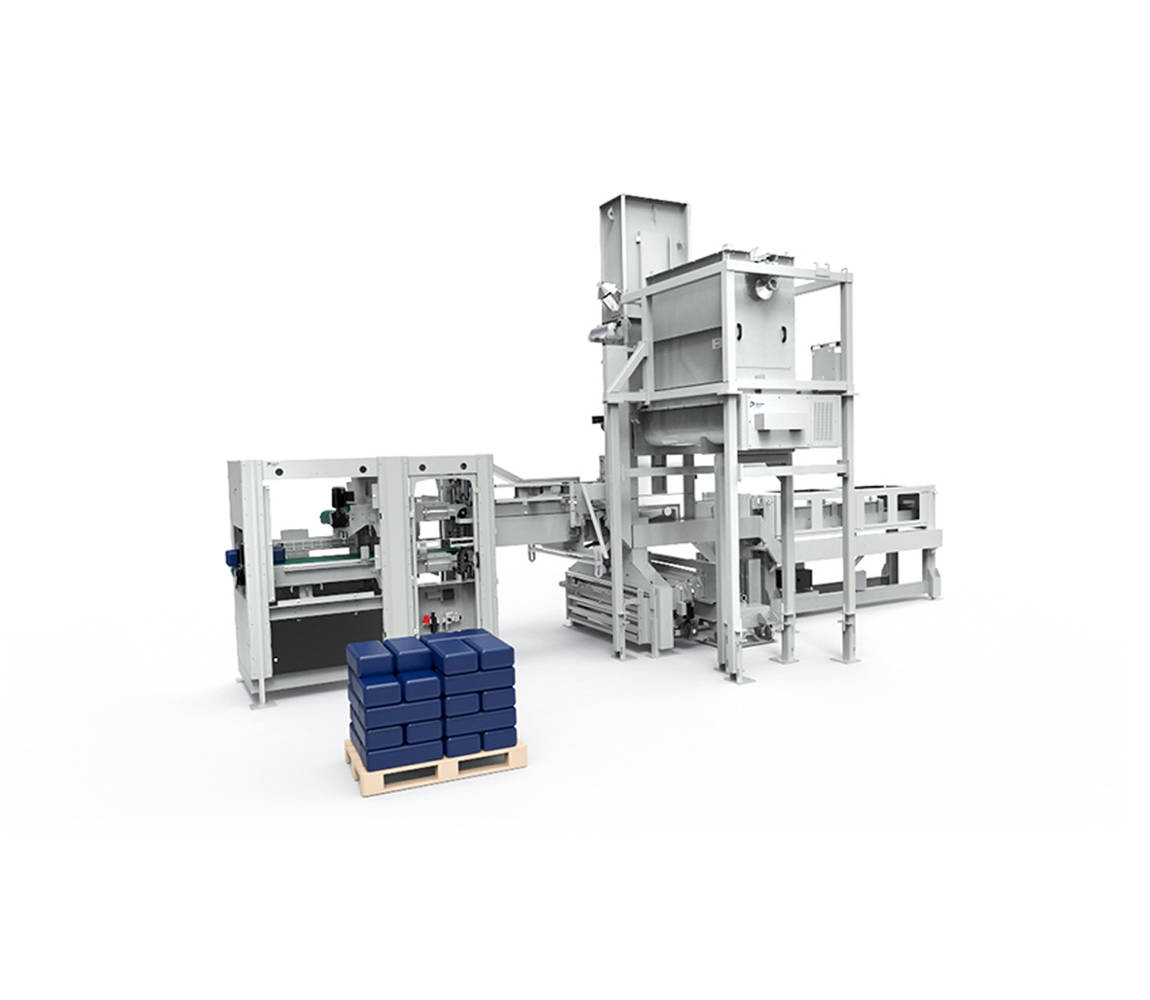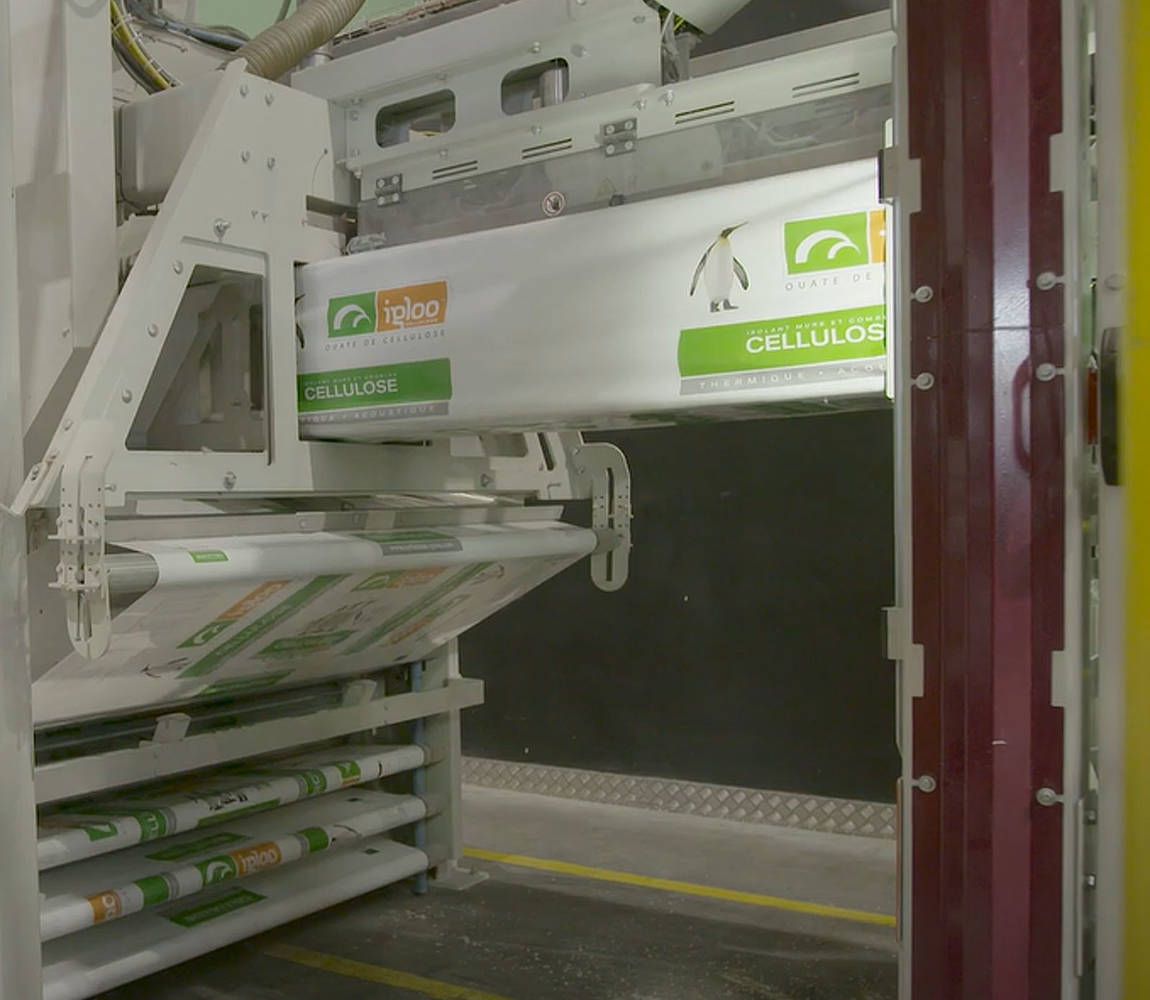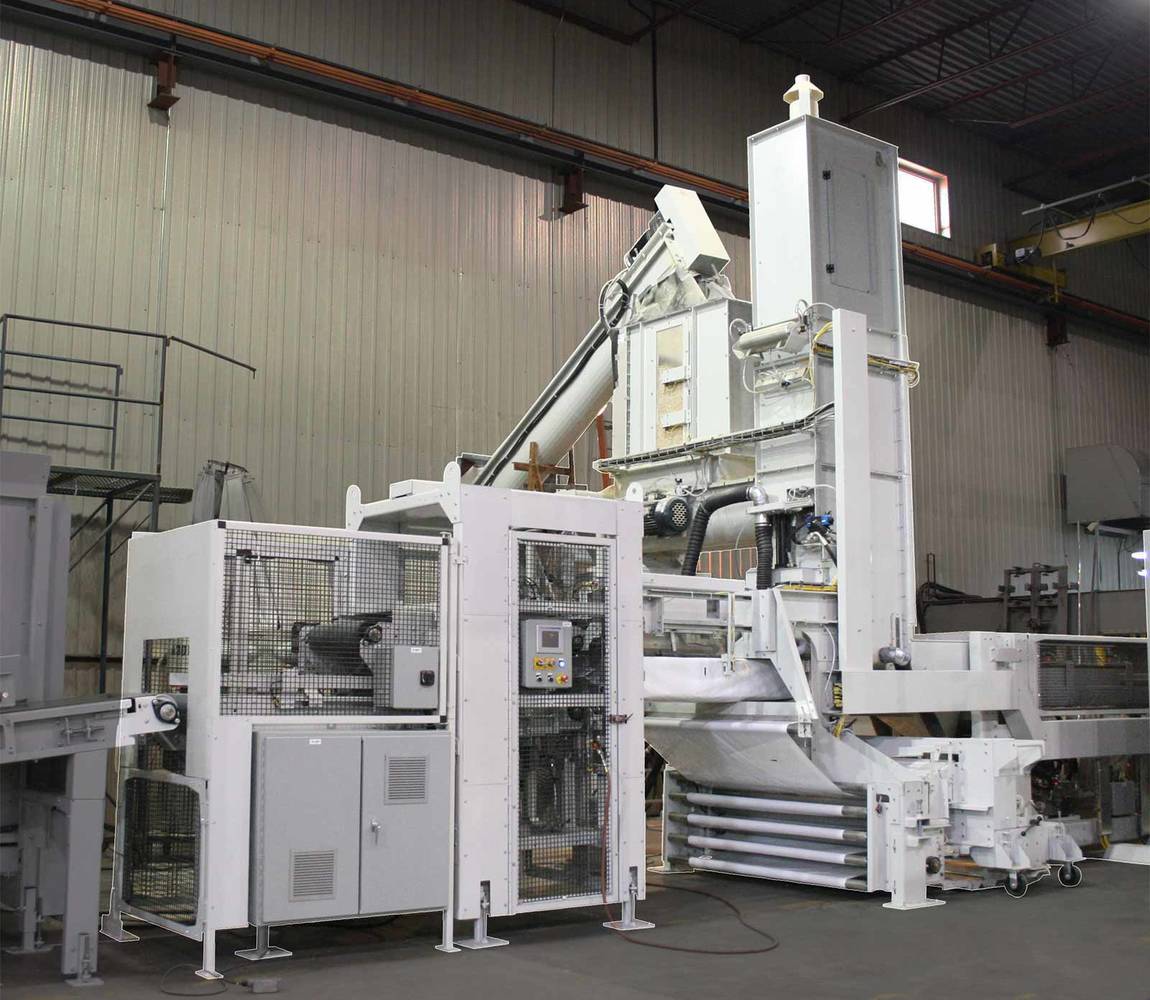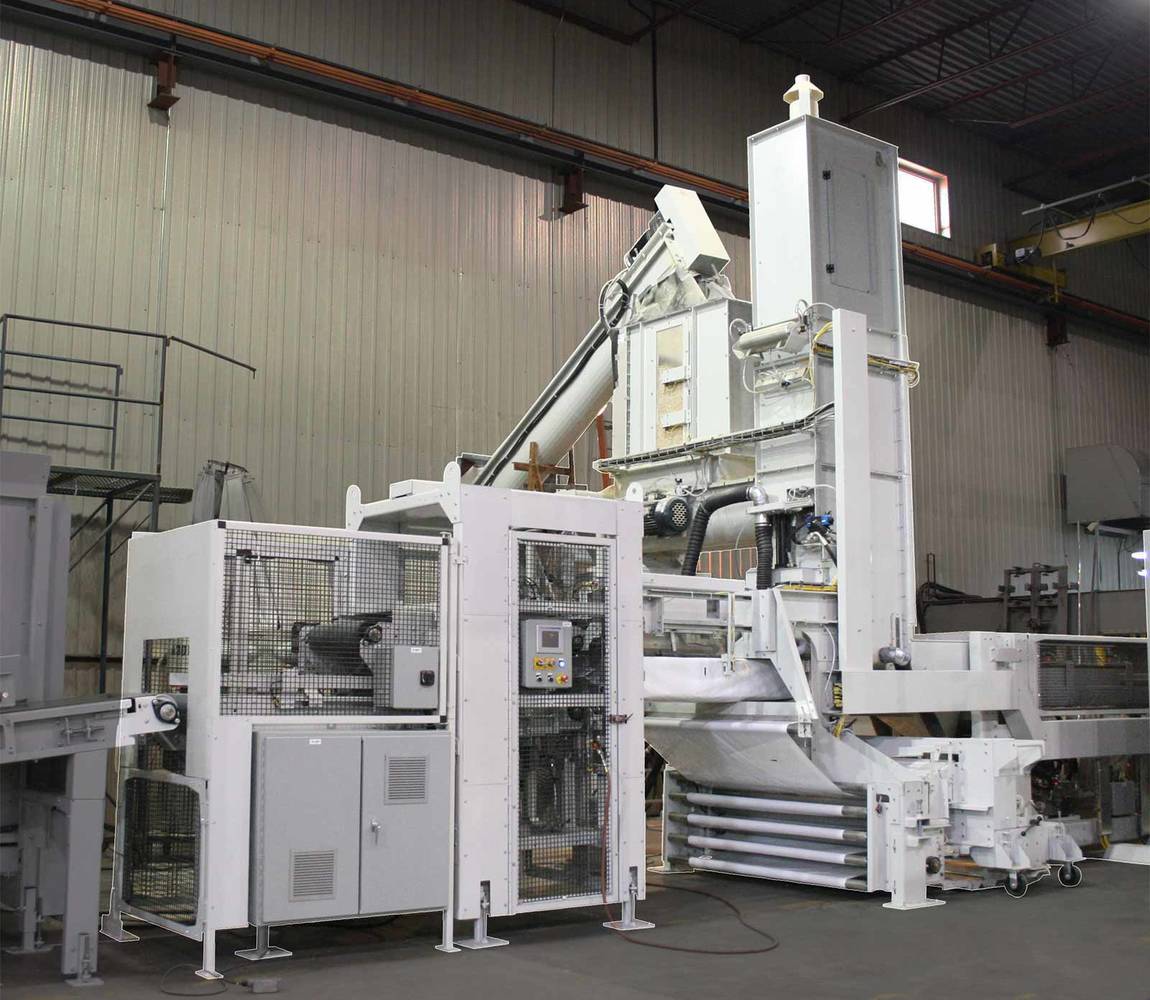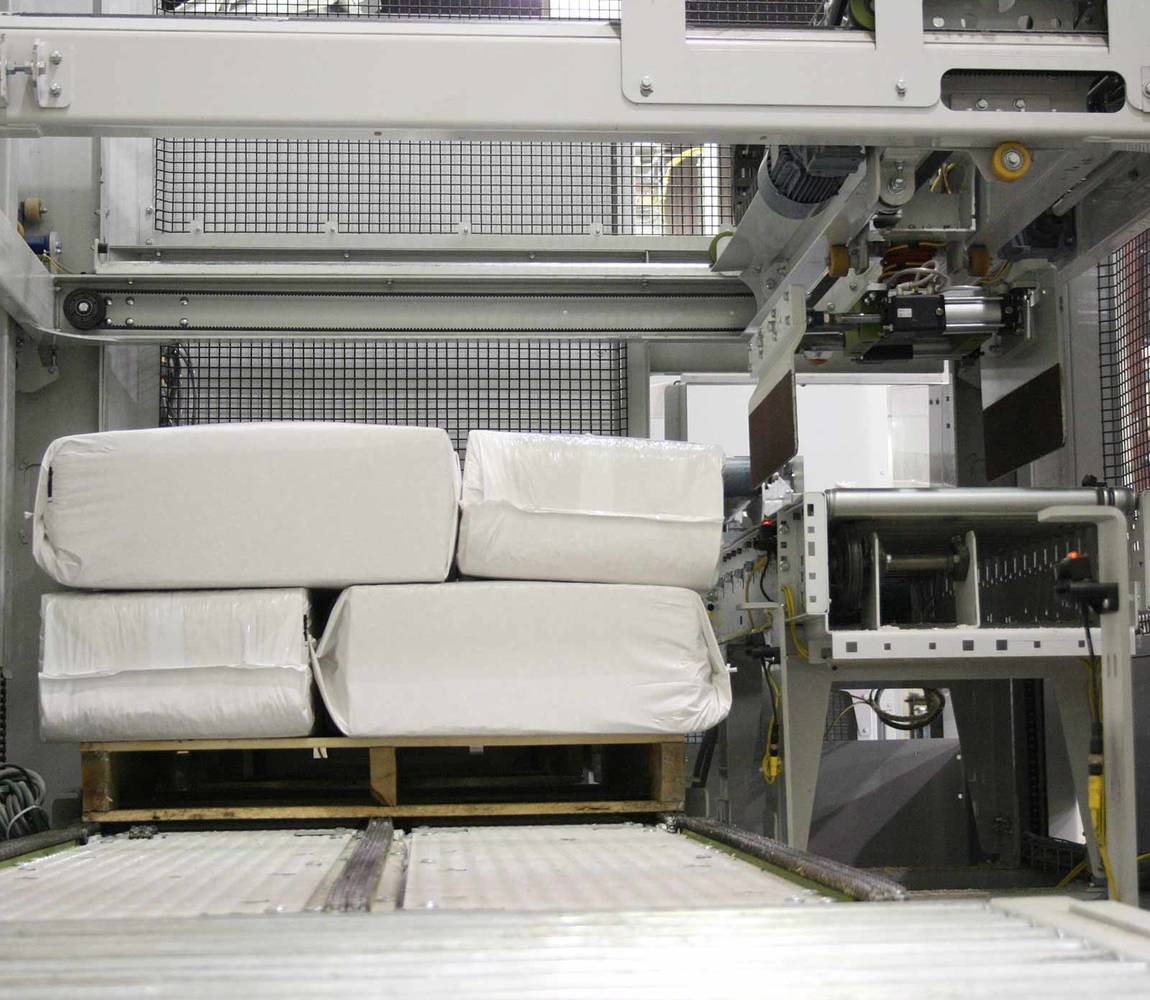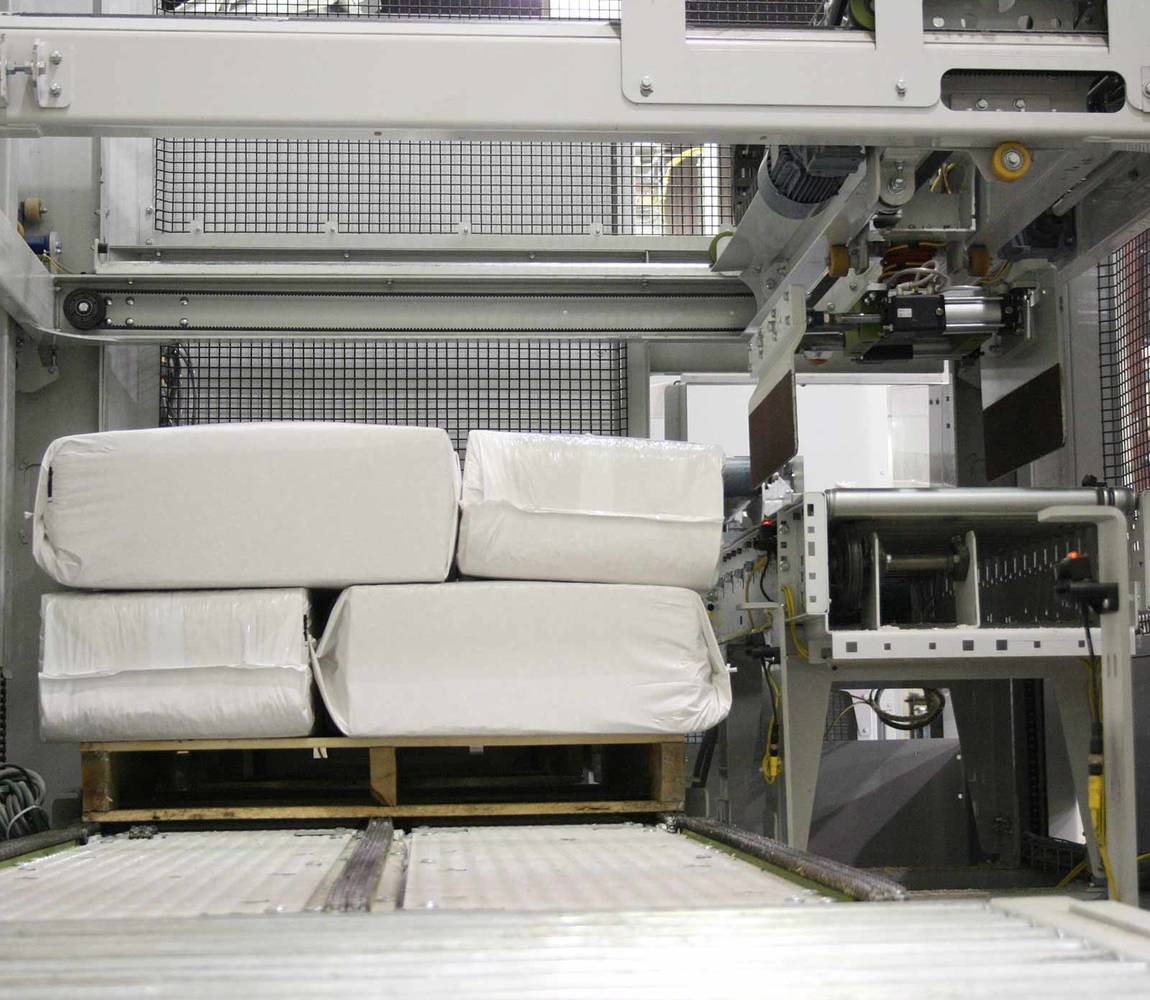 Features
Reliable and long-lasting
Very long operating autonomy, with film rolls 30" in diameter (approx. 6000 bales)
Easy film loading and splicing for optimal operating efficiency
Easy to use and clean
Dust collection ports strategically located for clean and dust-free operation
Robust and simple construction including heavy-duty quality components
No plastic waste to handle
User-friendly color touch screen interface, with comprehensive adjustment and troubleshooting
Typical footprint: 411" L x 194" W x 248" H  (10449 x 4940 x 6304 mm)
---
Bag film thickness: 2.5 to 6 mils (64 μm to 152 μm)
---
Bag film roll diameter: up to 30" (760 mm)
---
Compression ratio: 6 : 1*
---
Dust collecting requirements: 3500 scfm @ 10" H2O at baler connections
---
Air consumption: Up to 26 scfm @ 100 PSIG
* Dependent on product characteristics, method of feeding, bag size, and thickness.
Need help finding the right compression bagger?
Call us
We will be happy to answer
your questions
Sales
Parts & technical support
Request a quote
Tell us about your project, and we will reply with solution recommendations