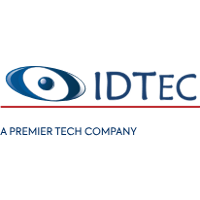 Together, IDTec and Premier Tech are leading the way in high performance automated systems and an outstanding client experience for businesses around the globe. Established in 2000, IDTec Automatización became a small but innovative company specializing in end-of-line applications and material handling solutions. Today, under the name Premier Tech, the team continues to develop world-class industrial packaging solutions and offer exceptional client care from their home base in Mexico.
About IDTec
Premier Tech acquired IDTec Automatización in 2019, marking its first acquisition in Mexico and allowing Premier Tech to gain a local presence within the second largest economy in Latin America.
At the time, the IDTec team was comprised of nearly 60 people, all with an automation background, as well as a dozen experienced field technicians and engineers. IDTec's reputation as a leading integrator of robotic systems matched well with Premier Tech's history and expertise in the industry, making the partnership a success from the beginning.
Today, from the headquarters in Mexico, Premier Tech continues to serve a rich client base of food and beverage, consumer goods, and automotive clients with a range of robotic systems for bottle handling, pick and place, sacks and bags handling, vacuum lifting and palletizing. The strategic location also allows Premier Tech to offer local aftermarket support for Mexican and Latin American companies.
The acquisition has also allowed Premier Tech to improve the worldwide client experience and to become a reference in high performance automated systems for Mexican and Latin American companies, and beyond.