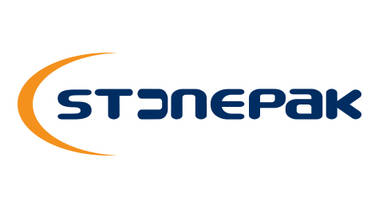 The unique heritage of STONEPAK and the strong identity of Premier Tech unify their forces under the same banner. Since 1901, STONEPAK has developed vast expertise in valve bagging equipment, and will continue to provide a selection of innovative products under the name of Premier Tech. The unification of these two brands has no impact on the products and services provided by Premier Tech. The same dedicated people remain in place to answer your questions and provide you with all the support you need.
About Stonepak
STONEPAK was born in 2009 from the acquisition of the bagging equipment division at Graphic Packaging International, Inc. This acquisition allowed Premier Tech to become one of the most important manufacturers of valve bag filling equipment and to offer new solutions to the chemical, mineral and food industries.
In 2015, Premier Tech integrated STONEPAK equipment into its product portfolio, continuing the tradition that has been passed down through Bates, St. Regis Bates, Stone Container, Smurfit-Stone, Altivity, Graphic Packaging and now, Stonepak.
If you own equipment from STONEPAK or its predecessors, Premier Tech offers complete after-sales service and original parts for these brands. As a result, STONEPAK equipment users now have access to a dedicated and specialized after-sales team with a global reach.