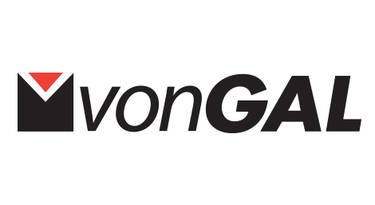 The unique expertise of vonGAL and the strong identity of Premier Tech unify their forces under the same banner. With almost 60 years of pioneering work in palletizing and material handling solutions, vonGAL will continue to innovate under the name of Premier Tech. The unification of these two brands has no impact on the products and services provided by Premier Tech. The same dedicated people remain in place to answer your questions and provide you with all the support you need.
About vonGAL
Premier Tech acquired the vonGAL Corporation in June 2012. Located in Montgomery, Alabama, U.S., vonGAL was among the top three manufacturers of conventional palletizing systems, dedicated mainly to the rigid packaging market in America. Its lines featured low-cost, low-speed technologies that range up to very high speeds approaching 200 units per minute.
In 2015, Premier Tech integrated vonGAL equipment into its product portfolio. Premier Tech continues to deliver the same quality of products and services delivered by vonGAL during the last 60 years.
If you own vonGAL equipment, Premier Tech offers complete after-sales service and original parts for this brand. As a result, vonGAL equipment users now have access to a dedicated and specialized after-sales team with a global reach.