Manual ultrasonic bag sealer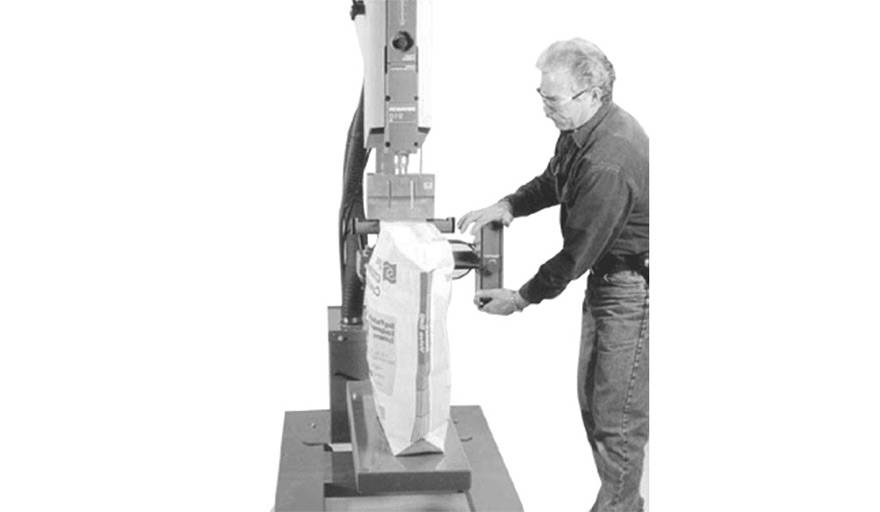 The Manual Ultrasonic Sealer Model US1000 is a self-contained ultrasonic sealing system that combines a power supply, controls, indicators, and sealing stand in a compact unit to manually seal valve-type bags.  The patented ultrasonic operation seals external valve-type bags without heat, even with a product-contaminated valve.
The US1000 uses the same rugged PINSONIC Ultrasonic components used in the other models of Premier Tech Ultrasonic sealers.
Features
Heavy-duty casters allow convenient placement adjacent to packers
---
LED digital display and electronic keypad entry
---
Portable: The US1000 is mounted on casters which allow easy moving from one packing area to another
---
Rugged PINSONIC type Ultrasonic Components