Up to 4 BPM for the 987 model
Up to 3 BPM for the 988-NXT model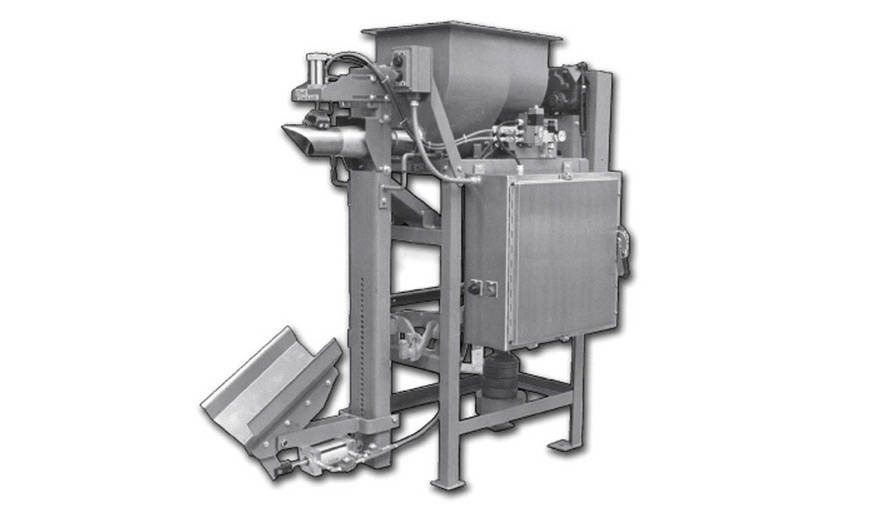 The Auger Valve Bag Filler Family from Premier Tech provides high speed delivery of product into bags, with precise weight control and easy operation.  The auger is designed to provide minimum aeration of product with consistent product flow and clean operation.  An optional agitator assists in feeding of poor flowing products. This packer is ideal for low head room installations thanks to its compact design.  Its positive bag opening feature permits use of minimum bag size and improves accuracy.  The auger reverses at product cutoff to clear product from the filling tube, which prevents product dribbling when the filled bag is discharged.  
Empty valve bag is simply placed on filling tube and the start signal is actuated. Filling, weighing and cut-off at weight are fully automatic.  Auger valve bag fillers from Premier Tech are fast, reliable and accurate!
Models
988 Series Auger Valve Bag Filler
Heavy Duty Rugged Tubular Welded Frame.  Non-Influencing Filling Tube design for high weight accuracy.  Designed to be used with the NXT family of Electronic Weight Controllers.
987 Series Auger Valve Bag Filler
Designed to be used with the DM family of Electronic Weight Controllers and Mechanical Type Scale Beam Packers.
Features
Product applications: paint pigments, carbon black, chemicals, minerals, bakery mixes, etc.
---
V hopper for free flowing products
---
Sealed proximity switch for cut-off weight sensing
---
Various Auger RPMs available, including 900 and 1500 rpm
---
Bag chair for support of bag bottom
Options
Stainless steel contact surfaces
---
Bulk and Dribble Filling
---
Cone-shaped valve sealer on filling tube
---
Hopper with ribbon agitator and rotary paddles
---
Motors and electrical enclosures for wet or hazardous environments
---
Inspection door with interlock switch
---
Bag settler
---
Pneumatically-powered bag clamp
---
Automatic start
---
Powered bag discharge
This equipment is adapted for
Bagging machines
Other categories