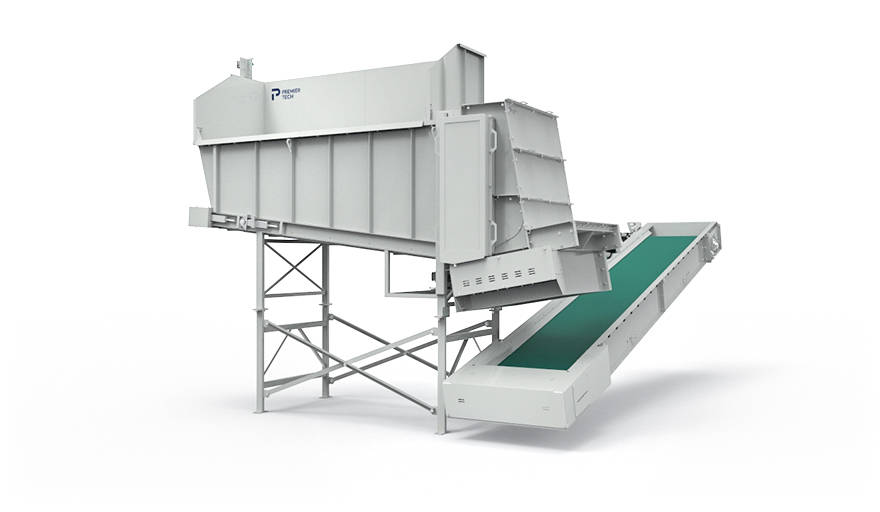 KBB-200 Bale Shredder
The bale shredder is the perfect choice when it comes to shredding large bales of peat moss. It comprises a hopper, a chain conveyor and four shredding rollers. The unwrapped bale is loaded into the hopper and falls onto the conveyor, which drags it towards the rollers. The peat is then gradually shredded when coming into contact with the four rotating studded rollers.


KPF-100 Peat Fluffer
The bale shredder is often used in combination with a fluffer to bring the material back to its original density. The fluffer is made of steel discs mounted on eight rapidly rotating shafts. The rotating action and the special shape of the discs break up peat moss nuggets. The resulting fluffed material falls through the discs and is collected on a collection conveyor.


KBB-100 Mega Bale Breaker
Specially designed to meet the needs of growers and horticultural producers, the new mega bale breaker allows a safe and efficient handling of mega size bales of peat or growing mix. Consisting of a hydraulic bale tipper, a chain conveyor and two shredding rollers, the mega bale breaker provides an excellent product density recovery while keeping the initial structure and quality of the fibres. Its semi-automatic operation makes it efficient and easy to operate and increases productivity by allowing the operator to perform other tasks once the fluffing is activated. Also, an integrated water spraying system allows combining the fluffing and moisturizing steps therefore reducing the product preparation time.
Features
Heavy-duty construction
---
For standard, semi-frozen and frozen compressed peat moss bales (KBB-200 only)
---
High volume for growers using large quantities of compressed peat moss bales
---
Quickly brings peat moss back to its original density
---
Keeps the fiber structure intact
---
Safety guards included and in accordance with highest regulations (OSHA,CSA,CE)