Liquid fertilizer and wetting agent spraying systems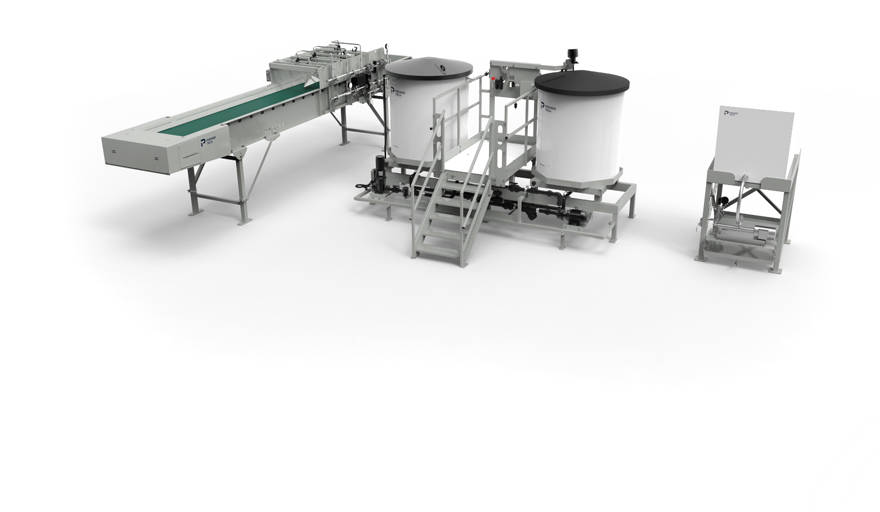 Spraying systems are precision dosing devices designed to add water-soluble fertilizers or wetting agents to professional and retail growing media. They comprise two parts: a pumping unit with tanks, pump and structure, and a distribution unit with valves, nozzles and diverting plates installed over a conveyor.
Spraying systems are controlled by a programmable logic controller (PLC), which activates both the pump and the number of nozzles required in order to obtain the desired flow.
Features
Fully automated distribution system
---
Highly accurate product dosing
---
Dedicated batch and dosing tanks (liquid fertilizer system)