Volumetric and weighing feeders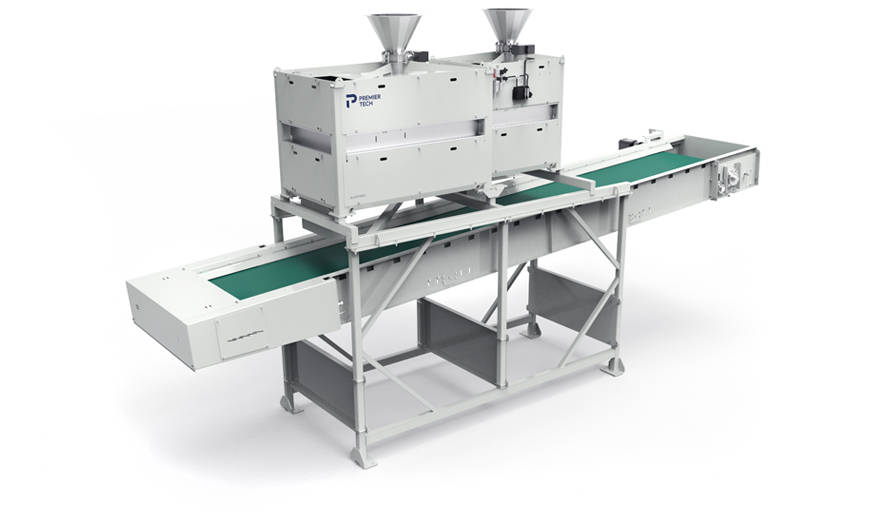 Volumetric and weighing feeders are mostly used to incorporate additives into organic mixes. The volumetric feeder consists of a conveyor on top of which a small covered bin is mounted. The front wall is equipped with an adjustable gate to meter the material coming out of the feeder. It is generally controlled by a variable-frequency drive (VFD) which allows the operator to adjust the flow without having to manually adjust the front gate.
The weighing screw feeder meters material with a stainless steel auger feeder. The weight is measured by a load cell, which is monitored by the system's Programmable Logic Controller (PLC). On top of the feeder is the surge hopper in which the additive is placed. A pneumatic butterfly valve opens and closes to refill the feeder.
Features
Highly accurate product dosing
---
Can feed a wide variety of products
---
Offered in many sizes and volumes
---
Safety guards included and in accordance with highest regulations (OSHA,CSA,CE)
Options
Stainless steel construction
---
Product agitator
---
Rotation detector