PREMIER TECH IS A PROUD

FANUC

INTEGRATOR AND AWARD WINNER
Premier Tech has received numerous sales and growth award over the years:

i.e.
Growth Award recognizes outstanding growth of robot sales year over year.
Sales Award recognizes an exemplary level of robot sales within the calendar year.
WHO IS FANUC?
 
FANUC provides industry-leading robotics, CNCs, and ROBOMACHINE solutions. With over 25 million products installed worldwide, FANUC is the most familiar brand of manufacturing automation.
From small shops to large complex operations, manufacturers rely on FANUC's automation technologies to help improve productivity, increase quality, maximize profits and maintain a competitive edge.
FANUC embraces a culture of "Service First" which means that customer service is their highest priority. FANUC is committed to supplying customers that utilize their technologies with parts and support for the production life of their FANUC products.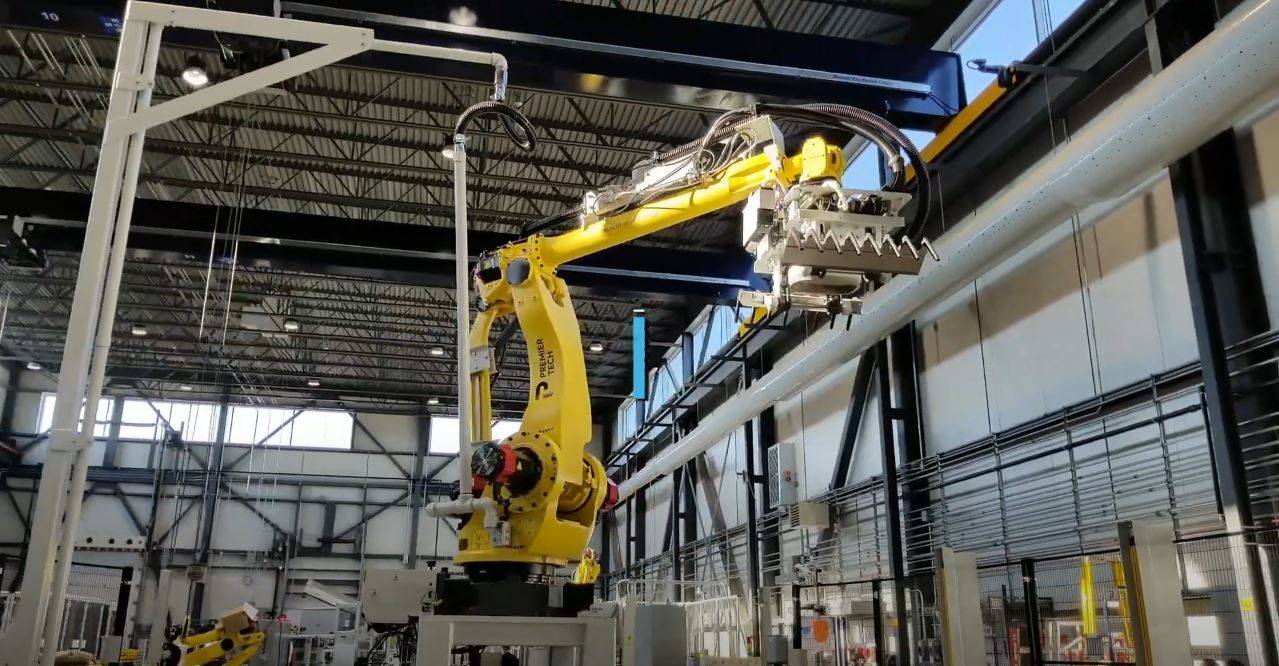 Authorized System Integrator
The FANUC ASI program has been in place since 1996. The objective was to develop a comprehensive, effective, and competitive network of capable automation systems integrators to help achieve increased market share, unit share and market penetration. «Premier Tech is considered one of FANUC's bag palletizing specialists».
 
Certified Vision Specialist
A certified vision specialist is an ASI that has demonstrated performance and is recognized as having a higher level of vision capabilities and market strategy.
 
High-Speed Picking Specialist
A high-speed picking specialist is an authorized systems integrator that has successfully completed the vision specialist certification AND the additional iRPickTool certification.
Premier Tech as a FANUC Integrator
 
Premier Tech joined the FANUC ASI program in 2003, over 19 years as an Authorized System Integrator.
FANUC Robots Integrated to date
 
Premier Tech has integrated more than 1700 robots since the beginning of its partnership.