CHRONOS RPL-9000 SERIES
Custom robotic palletizing solution
Available in
Canada & USA and Latin America
The RPL-9000 Series offers customized palletizing systems for virtually any application that our normal cells cannot meet. The variety of layout configurations is endless, allowing for flexible cells that fit your needs.
Our wide choice of versatile end-of-arm tooling handles many kinds of packaging materials. These include bags, cases, jugs, drums, thermoformed trays, shrink-wrap bundles, and oversized products.
Speed: custom
Applications: custom
Price: $$$$$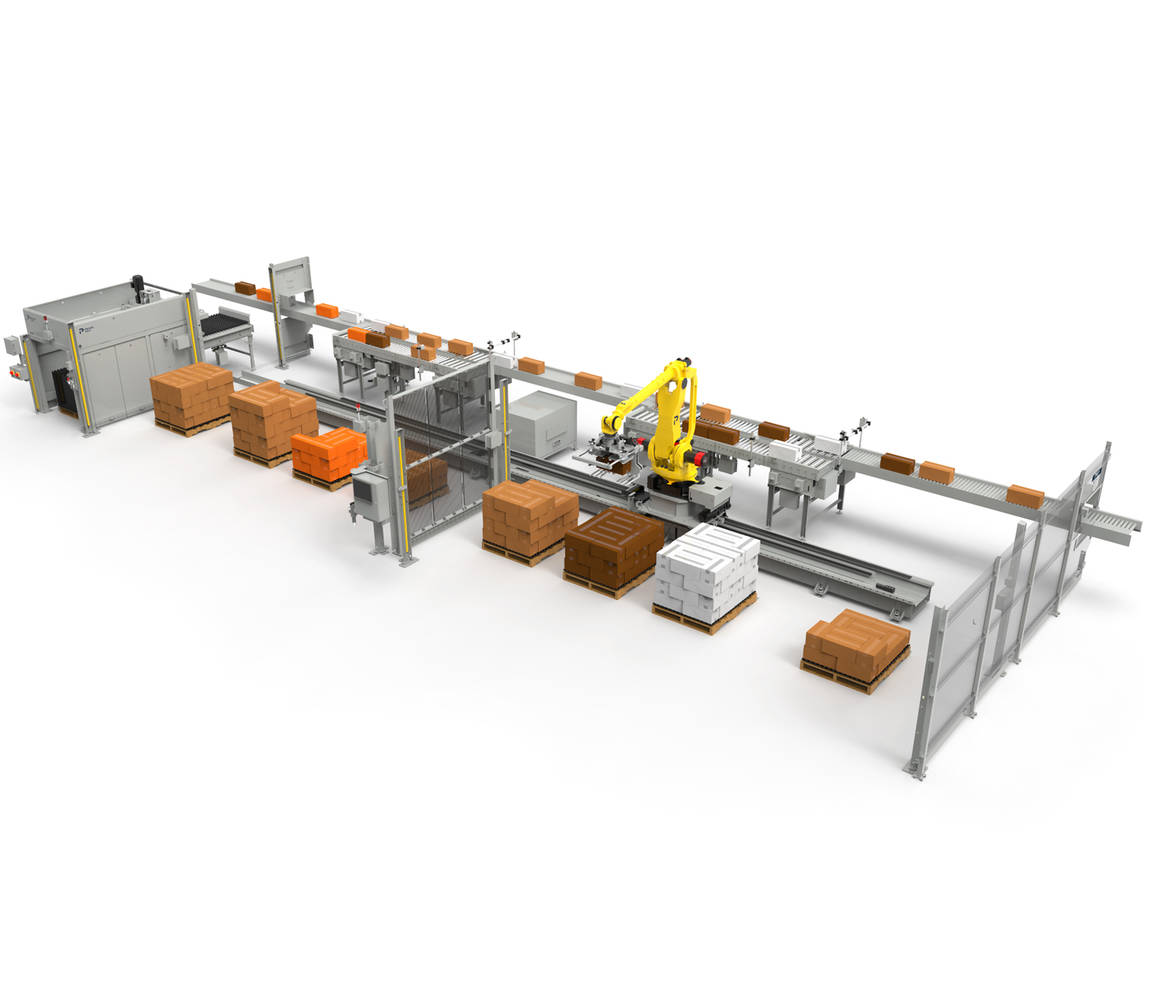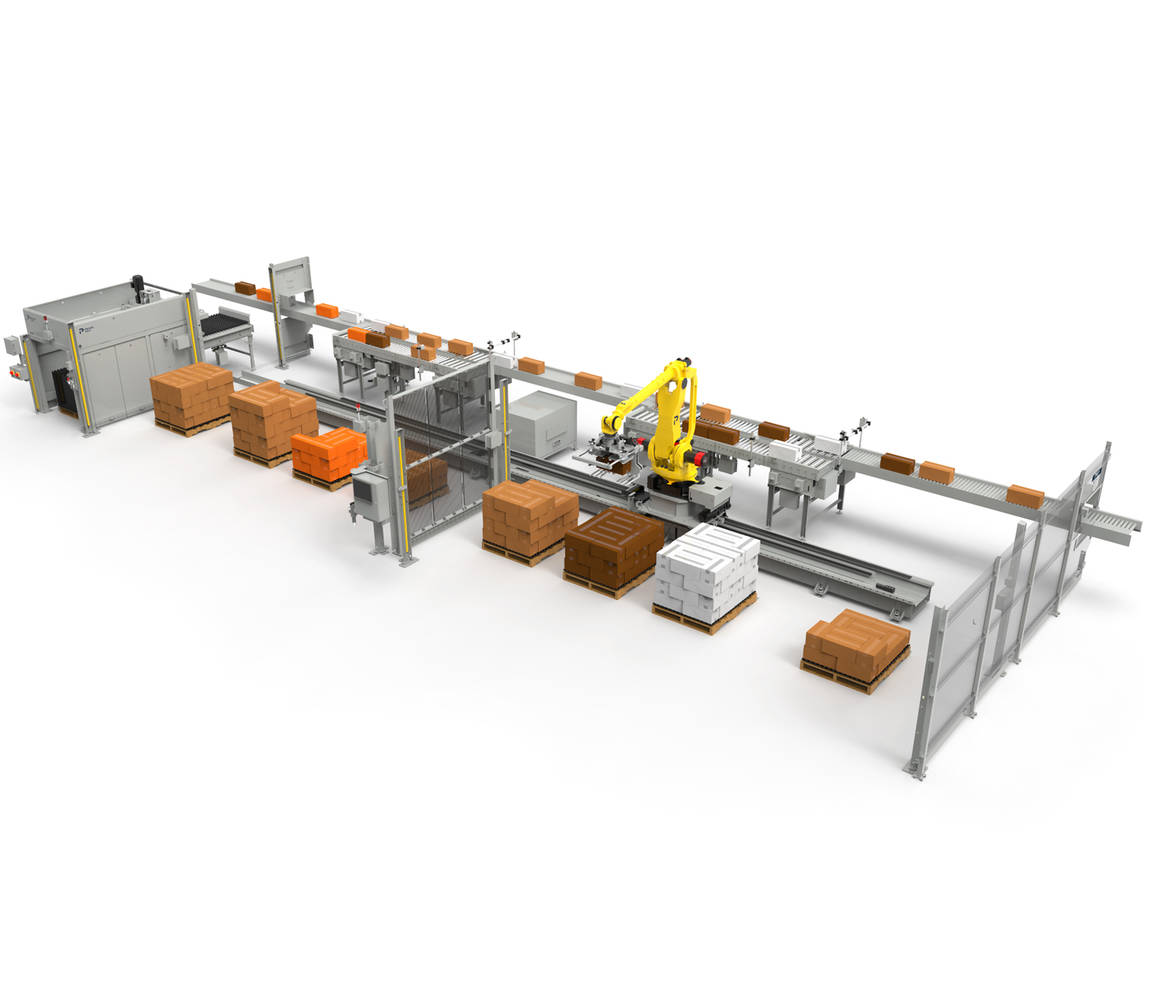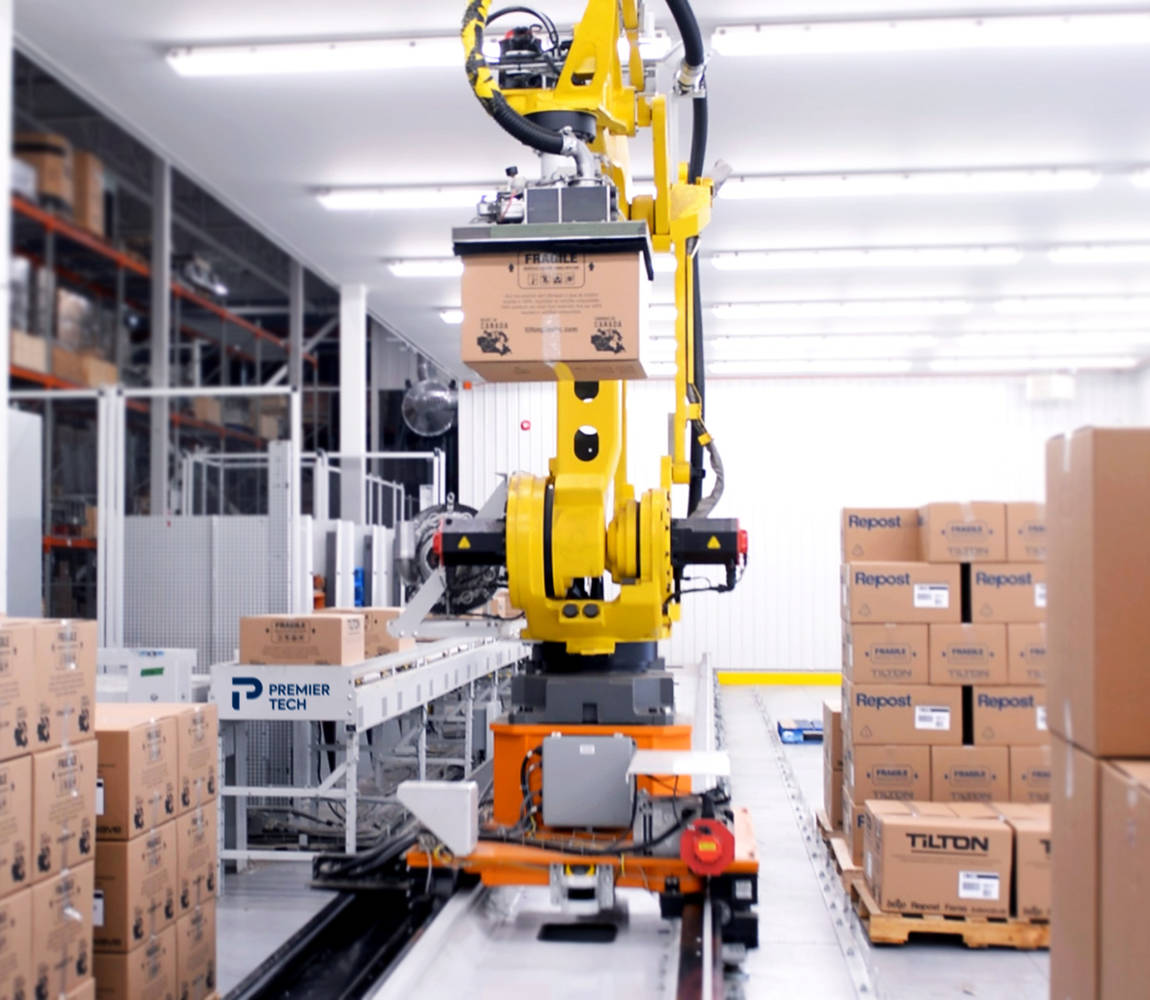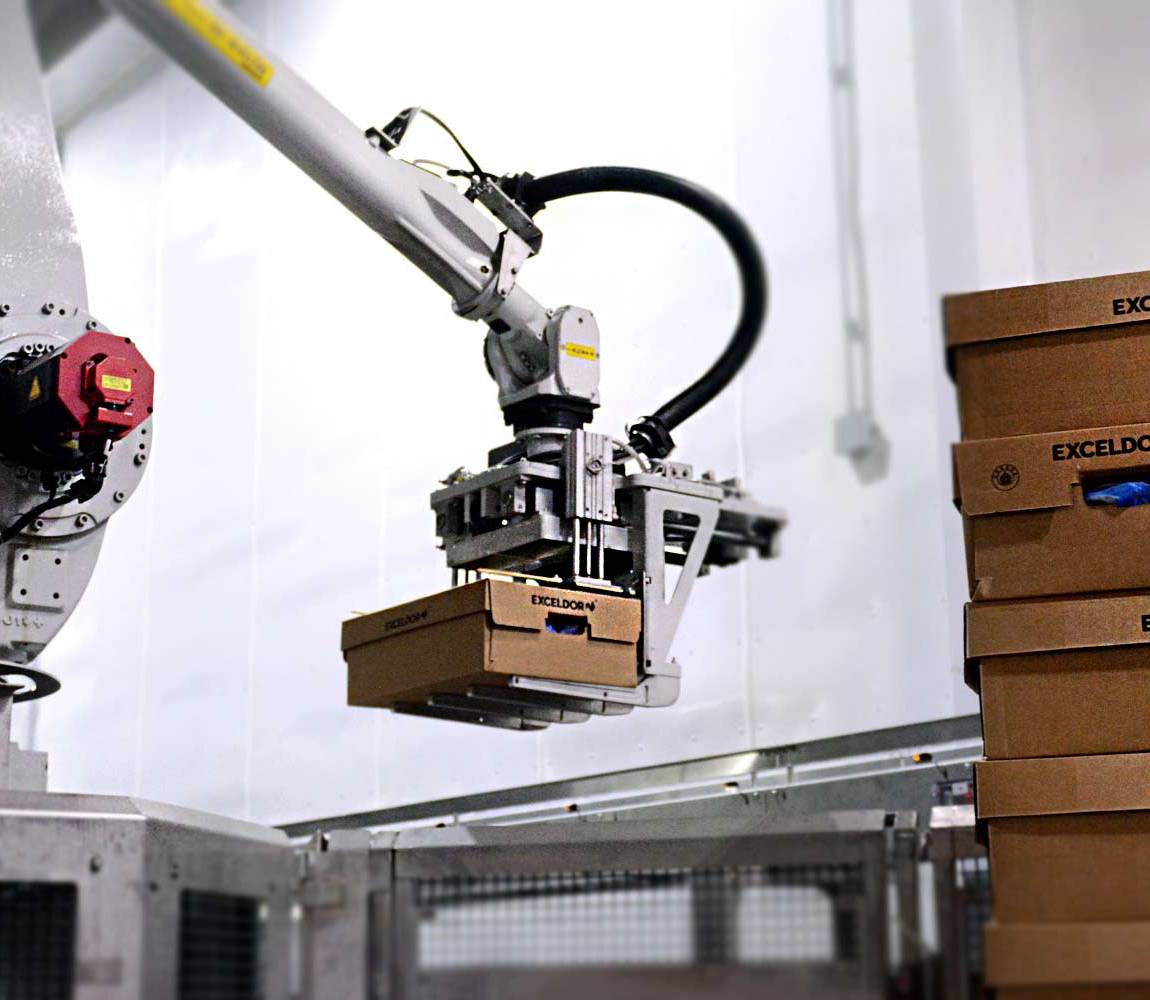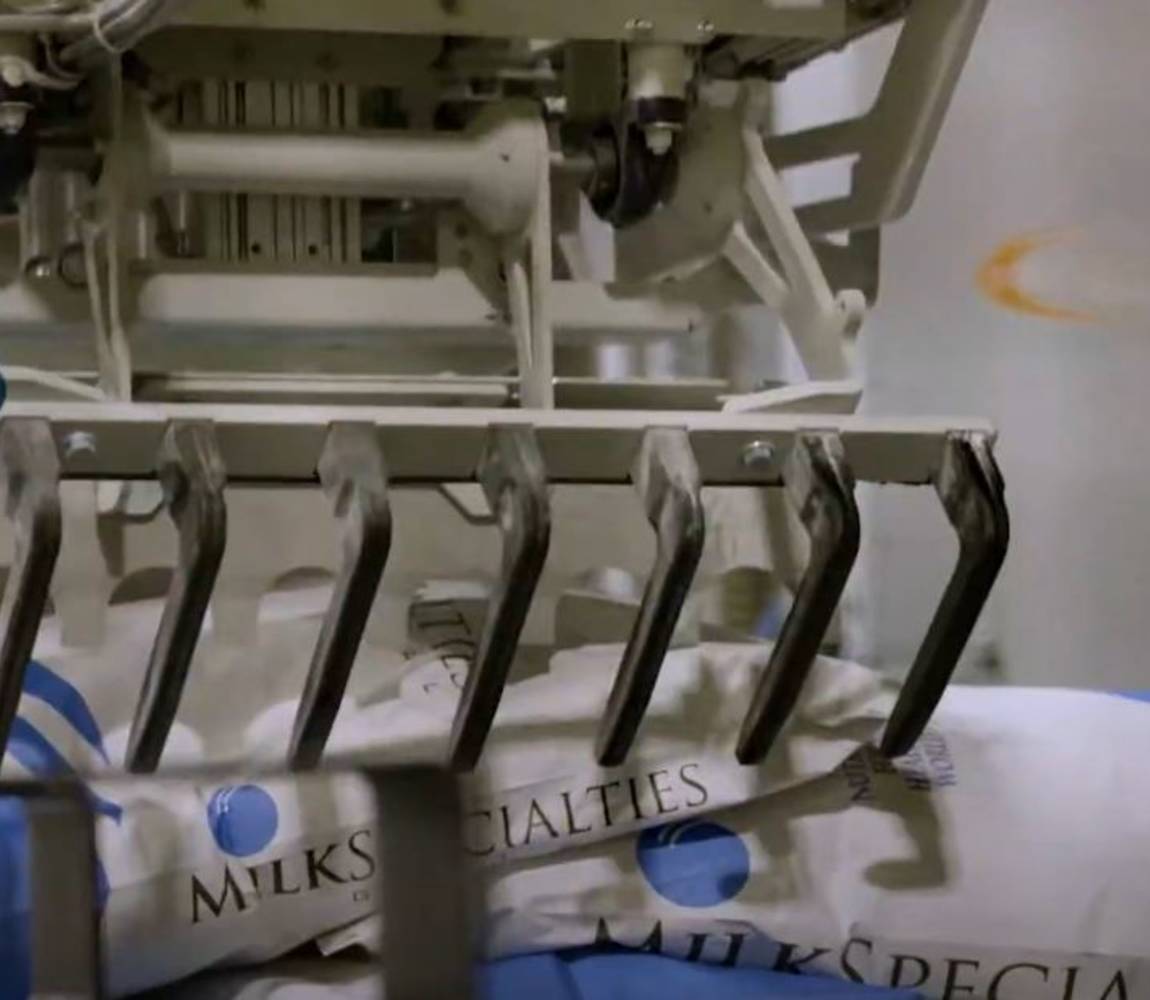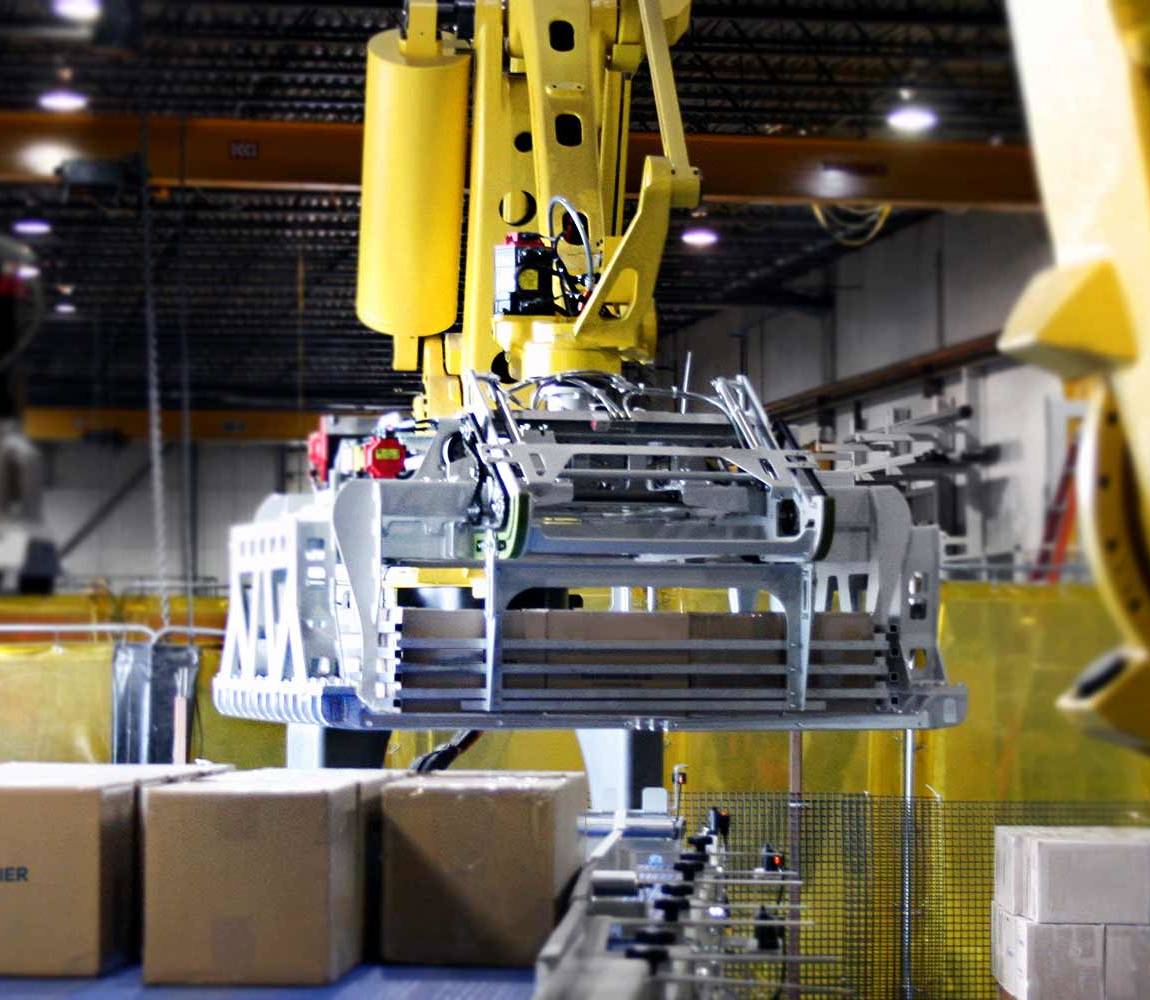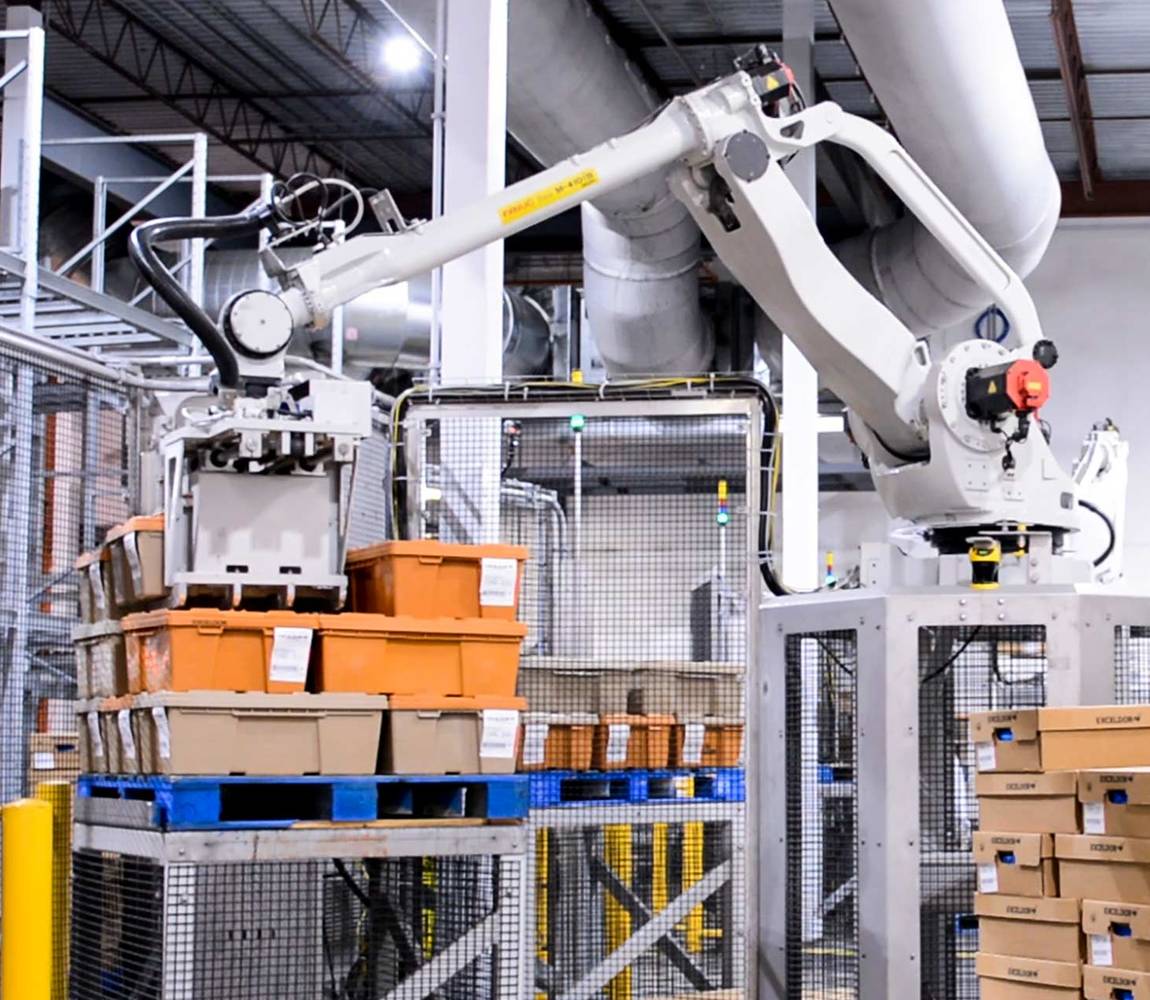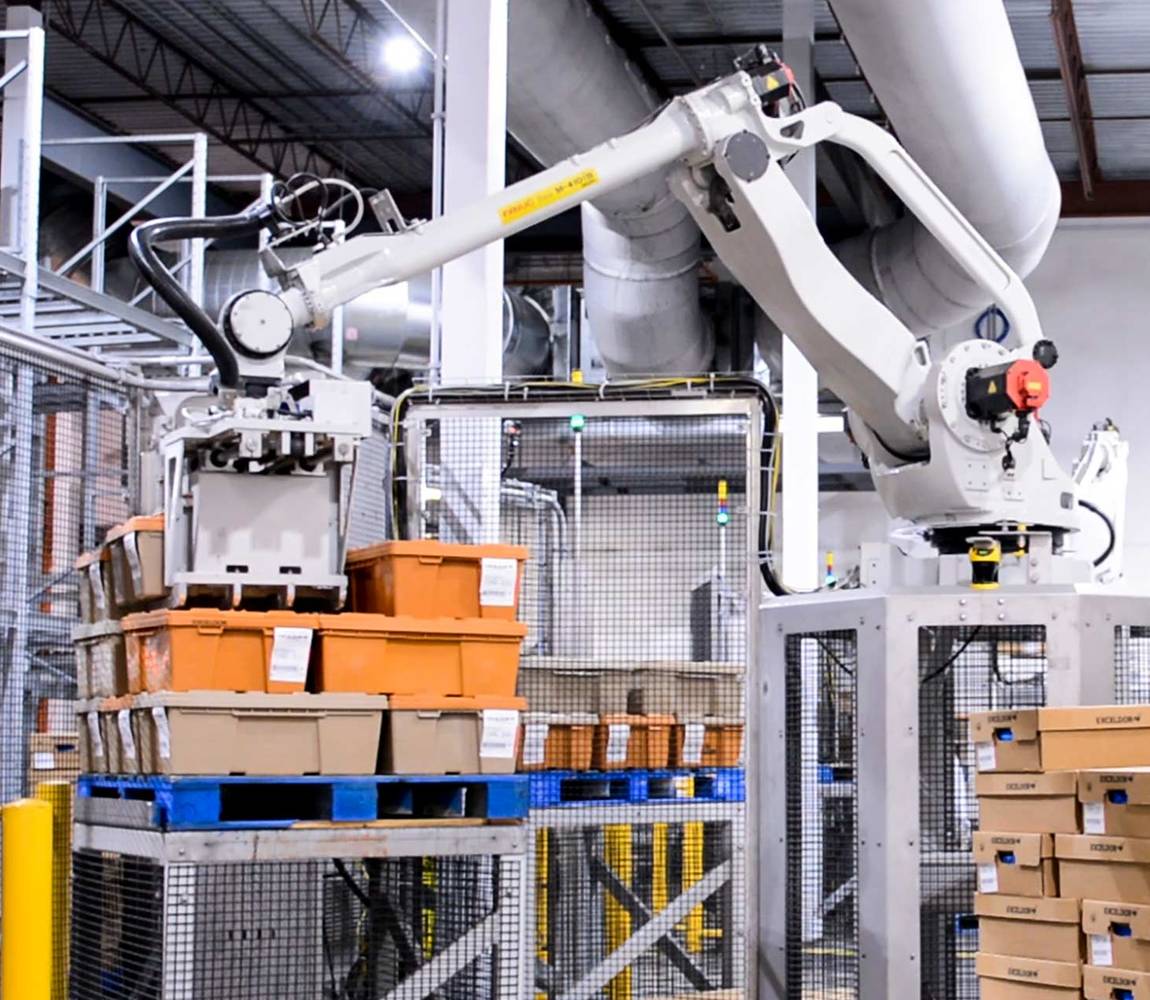 Completely customizable
Palletizing robots from the RPL-9000 Series can be configured to locate and pick various products and place them on the appropriate stacking stations according to your:
Production lines speed
Pallet configurations
Processes
Available space
Special requirements
The variety of robot end effectors enables flexibility, safe handling, and precise positioning of products.
World-class renowned FANUC robotic arm
Optimized configuration to reduce footprint and facilitate the handling of several products simultaneously
Intuitive operator interface:

Available in English, French, and Spanish
Pre-stored recipes for quick pattern changes
3D visualization for easy operations, fault detection, and troubleshooting
Engineered with safety in mind
The RPL-9000 Series handles the repetitive, tedious, and cumbersome jobs related to manual palletizing with consistency, reliability, and safety. The cells are equipped with mandatory safety hardware to protect your employees from work-related injuries.
The custom palletizer machine can also be integrated with traceability features. These ensure inventory management, regulatory compliance, and fast removal of the affected product from the marketplace.
Safety fences, interlocking doors, light curtains, and collision guard software included
A Quick ROI
The RPL-9000 robotic palletizers speed up production rates and improve packaging efforts for a quick return on investment.
They provide a considerable tool to address challenges associated with manual labor, such as workforce shortage, injuries, and product mishandling, while significantly improving production outputs.
High integration level with your current lines
Built with high-quality components for low-cost maintenance
Get detailed specifications about this equipment
Additional options
The RPL-9000 Series can be equipped with various options to fit your palletizing requirements:
A custom engineered robotic end of arm tooling for atypical applications
Additional robots according to your speed and product requirements
Robotic or mechanical handling of all types of pallets and slip sheets
3D Vision system for load detection, multi-SKUs palletizing, or product quality control
Integration with third-party barcode scanners, printers, labelers, and pallet ID
Stainless steel components to meet sanitary needs and facilitate cleaning
Partnering in your success
Premier Tech offers unbeatable services and support throughout the lifecycle of your equipment.
Experts in packaging since 1989
Experts in packaging since 1989
Effective engineering capabilities
Effective engineering capabilities
Need help finding the right palletizer?