American Wood Fibers inaugurates new plant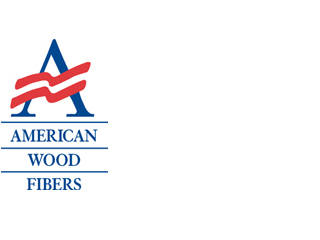 Wood fuel pellets, animal bedding and industrial-grade wood flour send a loud, clear message about the ongoing exchange of goods and services: commerce may ebb, but there is always flow. American Wood Fibers (AWF), headquartered in Columbia, MD, is completing the installation of equipment at a new plant in Marion, VA. Unlike its eight sister facilities, the Marion plant will manufacture AWF's three product lines.
Of late, Rashid Shakir, director of engineering for AWF, has been spending his time at the Marion plant. He is overseeing the start-up of the new plant, which includes the testing and fine-tuning of new machines. It's a process Rashid knows well, having been with AWF for more than 29 years. To operate on two decades, AWF has relied on Premier Tech's Industrial Equipment Group (IEG), which is based in Rivière-du-Loup, Québec, to automate its bagging and palletizing systems. AWF uses IEG's equipment at all of its plants. Consequently, Rashid is very knowledgeable about it and has interacted with the company's staff frequently over the years. "We've been working as long as 15 years with Premier Tech," said Rashid. At Marion, the operations to produce animal bedding were up and running in early November, and the wood flour manufacturing lines were expected to be fully operational before the end of the month. Operations to produce wood pellets, too, would be fully functioning soon.
AWF's origins date back to 1966. The company's operations are based on "total wood waste utilization," in the words of founder Frank Faehner. Locating its operations near abundant sources of wood fiber has been a key business strategy. Consequently, AWF has shifted some locations over the years. For instance, a plant in Sugar Grove, VA, is being phased out as the Marion plant comes into service. "We are a manufacturing company for post-industrial wood waste that we turn into useable product," explained Rashid. The idea is to take waste wood fiber that is a problem for one company, such as scrap wood, shavings or sawdust from a secondary manufacturing facility, and add value to it.
Having confidence in a vendor is important. Rashid said AWF's relationship with IEG is a very good one. "We like them for many reasons," he said. "They are very professional people. They stand behind their product. I have a great relationship with their engineering team, their sales team and even their management team." Reciprocity defines the long-standing business link between AWF and IEG. "We give them some ideas for improvement," said Rashid, and IEG has always responded positively to that kind of input.
At the Marion plant, AWF is putting into service three major machinery systems from IEG. One is a VP-400 Series baling system. "It takes animal bedding and compresses it into a poly bag, seals it, and then this compressed bale of bedding is manually stacked onto a pallet," said Rashid. The VP-400 Series baling system is designed to perform compression packing. For generic purposes, it is sometimes called a "press pack baler," said Rashid. The second IEG system at the Marion plant is a Form, Fill and Seal (FFS) bagger, a system that bags the pellets to a precise weight. "It has two built-in scales," explained Rashid, to ensure the bags are filled to the correct weight. The FFS system makes a plastic bag from a film roll, fills the bag, seals it, and then conveys it through a check weighing system and finally into the automatic palletizer. The new plant also has an AP-425 fully automated palletizer in use. The system palletizes 40-pound bags of wood fuel pellets into a single unit load on a pallet. It stacks the bags in ten layers on the pallet, five bags to a layer. The IEG AP-425, after loading the pallets, transfers them to the Stretch Hooder, which applies a stretch hood that covers and seals the unit load. That helps stabilize the load and provides added product protection for outside storage.
IEG offers a full range of weighing and packaging solutions. Dosing, loose fill bagging (FFS bagging, open-mouth bagging, valve bagging and FIBC bagging) and load securing systems are on its roster, alongside compression bagging and palletizing. In addition, IEG provides screening and mixing equipment, industrial data processing systems as well as field preparation and peat harvesting solutions. IEG also offers a wide range of options and features for bags. The FFS Series bags can be complemented with handles, zip closures, corner seals and other easy-to-use features.
The long association between IEG and AWF has been positive, said Rashid. "They're very cooperative," he said. IEG's staff is forthcoming when questions are raised and provides strong service to keep systems running, he said. That kind of cooperation is important because AWF has one overarching objective, said Rashid. "We deliver what the customer wants." AWF requires a vendor like IEG to be responsive to its unique requirements for accountability and performance, and it has found IEG to be that kind of supplier.
Modified version of Timberline Magazine article by Diane M. Calabrese, March 2009