Automation helps create better work environment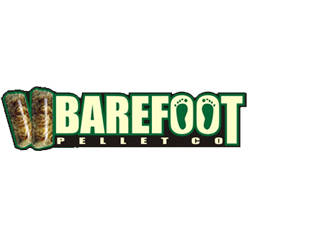 Barefoot Pellet Company is a manufacturer of quality wood pellets located in Troy, Pennsylvania. Our company first started operating in spring 2006. The first line we had was a single-stage packing line. At the end of 2007, we expanded our production by purchasing a second pellet mill.
With a production of approximately 200 tons/day, it was getting much harder to keep on hand stacking: automation was required. Moreover, we knew that by automating, we would reduce the repetitive tasks performed by our employees and save money because using film rolls is cheaper than manual bagging.
We first spoke with Kent Williamson from Probec, a local sales representative for Premier Tech's Industrial Equipment Group (IEG) in Pennsylvania. We visited two plants, one of which was a salt plant equipped with an automated packaging line from IEG. We then went through an interview process during which we met a few equipment manufacturers in order to find our packaging equipment supplier. We were looking for a reliable, well-established supplier that used common parts and quoted decent prices. IEG came in as the winner. The quality and price were better, and the equipment was more heavy-duty. Furthermore, IEG could provide us with a fully automated and integrated packaging line.
We purchased a high-speed gravity net weigh scale (E55GHS), a form-fill-seal bagger (FFS-200) and a robotic palletizing cell (AR-200). The most challenging aspect of our project was the tight layout configuration. IEG needed to make the complete packaging line fit in a very limited space. In fact, it was the tightest configuration they could do! The installation of the line took place in mid-April 2008. The challenge, changing from manual to automated bagging, was to make sure that both sides would be ready for installation at the same time. Overall, it went well, even though we were pressured to install the equipment because we had another installation taking place at the same time. The technicians from IEG did a very good job helping us.
It's been two months now since our equipment started running. It is a work in progress: we are still learning, and it is going well. We met the goals we had set when we decided to automate our packaging line: to ease labour and create a better work environment. Our pallets look nice and are consistent. In addition, the service is great: we have even bought parts online! Finally, we are satisfied overall, and we will surely recommend IEG.
Mike Davison
Plant Manager
Barefoot Pellet Company