Efficient system for efficient service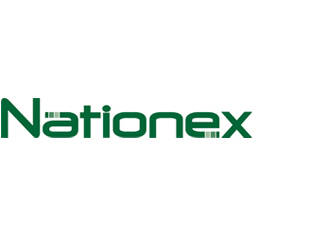 Founded in 1980, and formerly known as Colispro, Nationex has become an important player in the Canadian courier industry. Located in Montréal, Canada, Nationex's head office is also the main parcel sorting facility. Other facilities are located elsewhere in Québec and Ontario, allowing us to deliver parcels throughout Canada. Today, we have over 400 employees working in our different branches. As a courier company, we collect the parcels from the client and transport them to the warehouse, where they are sorted by delivery zone and loaded into our trucks to be delivered.
When we started our business in 1980, we were a small courier company offering mainly local services. Business went very well and reached a point where we could no longer respond to the ever-growing demand. We were too slow, and our workers, trying to pick up the pace, were starting to make mistakes. That's why in 1998, we started looking for a fast and reliable automated system that would suit our needs. We were the first Canadian courier company to install an automated sorting system that reached 300 feet per minute. Our choice of system was based on very specific criteria: price, expertise of supplier, service provided, and a system customized to our needs. We looked for a supplier based in North America to facilitate the service aspect, and shopped around for different systems until one of our clients recommended GescoFAB. We felt an immediate connection with Robin Perreault, VP Sales at GescoFAB: he totally understood our needs and was ready to work with us to develop the perfect system for us. We soon established a business relationship that felt very much like a partnership. Throughout the process, GescoFAB's expertise was evident and they proposed solutions suited to our needs, while remaining open to our concerns. We always felt that our needs were very important to GescoFAB, and our wonderful collaboration resulted in a customized automated sorting system that we are still using today, sorting 80 parcels a minute for a total of 30 000 to 35 000 parcels per shift.
As with any new system, the installation brought up a few challenges, but GescoFab technicians were there, working day and night, fine-tuning the system so that it would run perfectly. Ten years later, we are still extremely pleased with our system and we are very satisfied with the level of service provided by GescoFAB. We believe that our good relationship will serve us well in the future.
We wouldn't be where we are today without GescoFAB. Our collaboration was definitely a turning point in our history.
SYLVAIN BERNARD
National operations manager