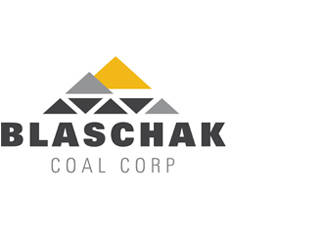 When your company has a need to increase production efficiency in order to meet customers' demands and expectations, automation is the solution. Blaschak Coal Corporation, Mahanoy City, PA, is an anthracite (hard coal) mining and preparation facility that ships anthracite worldwide for both residential and commercial uses. Anthracite is one of the cleanest solid fossil fuels and carbon sources known to man. Born in 1937, the corporation is currently operated by the second generation of Blaschaks.
Throughout its history, the company has supplied its anthracite product to steel producers and other industrial markets. Twenty years ago, Blaschak Coal also entered the home heating market, supplying 40-lb bags of anthracite for use in small coal stoves. It pioneered the stove and fireplace industry, and its sales network now consists of over 400 dealers throughout the United States and Canada. Blaschak Coal Corporation's passion for quality, dedication to customer service and commitment to the environment has established the company as a leader in the fields of heating and industrial carbon.
Because of the recent increase in demand for low-cost alternative energy to replace or supplement high-priced energy sources, Blaschak Coal was experiencing difficulty satisfying customer demand for its bagged products. "With the significant market expansion of Blaschak Coal in the past years due to the increase in anthracite demand, we couldn't keep up with the orders and were experiencing serious delays in shipping. We needed to improve production rates and the accuracy of the weight of our bags without expanding our facilities," says Jack Stauffenberg, Operations Manager at Blaschak Coal.
An investigation to determine the root cause of the production problems resulted in the decision to seek replacements for both their existing scale system and their existing low-level Columbia palletizing system.
The Blaschak Coal team decided to seek the best packaging company with the ability to provide them with a complete solution that would fit their specific needs. They wanted a tailored solution to overcome the challenges associated with the demands of their production environment and productivity goals. One of the possible suppliers was Premier Tech's Industrial Equipment Group (IEG), based in Québec, Canada. IEG is a leading manufacturer of packaging, processing, recycling and material handling equipment. Its integrated packaging systems often include bulk product infeed and storage, weighing, bag filling, palletizing and load securing equipment.
IEG Sales Manager Gary Ritter personally visited Blaschak Coal to observe its operations and gain an understanding of the company's challenges and productivity goals. "We initially take a consultant role and try to understand the company's needs and wants. It's more of an informal consultation since we're not necessarily looking to fit their foot in our shoe; we're just trying to figure out what shoe fits their foot," says Gary Ritter.
Blaschak Coal's team wanted to purchase robust, competitively priced state-of-the-art equipment that would provide excellent long-term performance in the company's demanding environment and minimize downtime. After considering several packaging equipment suppliers, the decision was made to purchase the equipment from IEG. Blaschak Coal's decision was based upon the belief that IEG had the expertise required to engineer, manufacture, integrate and commission the complete packaging line. The team at Blaschak Coal had been introduced to IEG ten years before, when it purchased a Form, Fill and Seal (FFS) bagging system. "The great service received over the years, their excellence in parts availability and delivery, the very good relationship, and their expertise in customized solutions were the main factors that influenced us in our decision-making process," says Stauffenberg.
In February 2007, Blaschak Coal purchased from IEG a duplex scale with vibratory feeders, a robotic palletizing cell, a stretch wrapper, and an upgrade kit for the sealing unit on their existing FFS bagging system. The FFS system, still in operation today in the company's facility, was to remain an integral part of the new fully integrated packaging line. Blaschak Coal did not feel that it was necessary to replace its bagging system as it continued to perform very well.
The biggest challenge for the project teams at Blaschak Coal and IEG was to overcome the constraints imposed by the existing building structure and processing equipment. The major issue was the limited headroom: the scale hopper had to be custom-engineered to fit under, and be integrated with, the existing product infeed conveyor. An additional challenge was the limited floor space available for the equipment: a compact layout was required to maximize the product storage capacity of the facility. Working together, the two companies developed several equipment configurations until they came up with a solution that required minimal floor space without compromising system efficiency. The final challenge was time: the existing equipment had to be removed and the new equipment had to be installed and brought online as quickly as possible. "We had serious time constraints to deal with during the installation and start-up, and it had to be done quickly. Thanks to the synergy between our staff and IEG's, we did it in three weeks!" says Stauffenberg.
The installation has been a complete success. Since the completion of the equipment commissioning, Blaschak Coal has experienced greatly improved bag weight accuracy and production efficiency. "Now, we can produce over 10 000 bags per shift. The production has doubled! Another significant improvement is that our downtime has been tremendously reduced by 95%," says Stauffenberg.
The new packaging line has also helped Blaschak Coal boost its image with its dealer network: "Customers appreciate our nicer and more solid pallets," says Stauffenberg.
The next step in the company's expansion will be to add a second production shift. The reliability of the equipment supplied by IEG is the major motivating factor for the decision makers at Blaschak Coal. "The results are excellent. We strongly believe that we will be able to smoothly run a second shift without any problems with the equipment. We are convinced that we have made the right decision when we modernized our plant and appreciate our long-time relationship with IEG as our partner, as well as with PROBEC, their sales agent in Pennsylvania. They did a good job guiding us through the transition, and we definitely recommend IEG to anyone else," concludes Jack Stauffenberg, Operations Manager.