Heavy-duty equipment handles "delicate" situation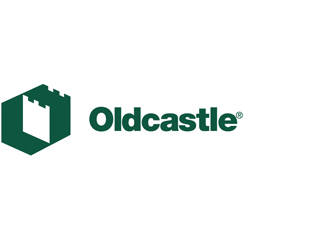 When Oldcastle Stone Products decided to purchase its first automatic bag palletizer in 1999, its choice of supplier was influenced by one main criterion. The equipment had to be sufficiently robust to quickly and efficiently palletize bags of decorative stones weighing as much as 50 lb, taking into account that if a bag broke, particles up to two inches in diameter might fall onto the conveyors.
In addition to a palletizing system, Oldcastle was also looking for a complete packaging line and wanted to deal with only one supplier. When Premier Tech's Industrial Equipment Group (IEG) suggested the AP-435, its Twin-beltTM high-speed palletizer, Oldcastle showed a great deal of interest. "We were pleasantly surprised with the robustness of the equipment," said Oldcastle Plant Superintendent Jeff Jager. "It was solidly built and very well manufactured." Moreover, the palletizer features a unique bag-turning device that uses twin belts, one moving faster than the other, allowing the bags to rotate either 90 or 180 degrees without ever stopping completely. This process substantially improves production rates. With the 180-degree rotation feature, the seam at the top of the bag can be positioned on the inside of the pallet, making it more stable and aesthetically more pleasing. As well, the Twin-beltTM system requires less maintenance than the pop-up turning devices currently being used in the industry. Finally, in addition to palletizing systems, IEG could provide a complete line of weighing, bagging, load securing and material handling systems, all designed, manufactured and integrated by its own team.
These are the factors that played a role in Oldcastle's initial decision to purchase from IEG, which to this day continues to be its supplier of automatic palletizers. Oldcastle Stone Products, the largest US supplier of decorative stones and lime, now has six AP-435 palletizers installed in its various plants, with a seventh one being manufactured.
In January 2006, the company installed its latest high-speed palletizer in Wharton, NJ, along with a volumetric feeder specially designed for aggregates, a form-fill-seal bagger, a stretch wrapper with an integrated top sheet dispenser, and a production data management system. In addition to the features already mentioned, the new palletizer is now equipped with abrasion-resistant belts and a larger space between the conveyors' head pulley and tail pulley so that stray stones can fall between the conveyors without damaging the belts. The equipment also includes a product leak detector, a square tube infeed conveyor for bag flattening, and a slipsheet dispenser. Oldcastle's new palletizer and packaging line meet all of the company's needs, and the company is very happy with its purchase.
"What we really like about Premier Tech is that the company is continually improving its equipment and truly takes its customers' needs into account," says Jeff Jager. "Premier Tech has made several improvements to its AP-435 since we purchased our first one in 1999. This has helped us to further increase our productivity, continue to substantially reduce our maintenance costs, and keep up with market demands regarding safety – all things that are very important to us."