Improving productivity through a robotic cell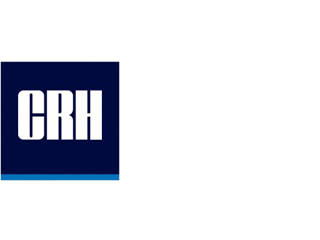 St. Lawrence Cement (now a part of CRH Canada Group Inc.), was experiencing problems with the palletizer it was using for cement-filled bags at its Catskill plant. The palletizer was not reliable and the company encountered excessive maintenance issues, downtime and related problems. In addition, the palletizer frequently mishandled the bags and pallets, causing customer complaints about ripped bags and damaged pallets.
Operators were also struggling to produce the output levels required to meet customer demand. To eliminate those problems, the company decided to look for a new automatic palletizer. After searching the Internet, trade magazines and other sources, the company's management team narrowed the choices down to three palletizer suppliers. One of those suppliers was Premier Tech's Industrial Equipment Group (IEG). Gary Ritter, IEG's Sales Manager for the mineral industry, met and talked with the company's management, operators and maintenance staff to gather the required information for a proposal. Based on that information, he determined that the best equipment for the application would be a robotic palletizing cell. "Either a high-level palletizer or a robotic palletizer would have worked in this situation," says Ritter. "But we proposed a robot because it's such a low maintenance piece of equipment. We knew it would enable the company to get more product out the door with fewer man-hours, because there would be less downtime, and that it would fulfill St. Lawrence's main goal, which was to improve efficiency." 
St. Lawrence Cement also got quotes from the other two suppliers, but decided that IEG's solution was the best fit. "Maintenance is a primary consideration when we buy new equipment," says the project manager. "When we examine new equipment, we're always looking at it from a maintenance viewpoint. How easy is it to perform maintenance? How many maintenance points are there? We definitely made that a priority in our decision. The old palletizer had more than five thousand maintenance points. The proposed robotic cell had less than one thousand points, a substantial improvement. This purchase was an obvious choice." 
The robotic palletizing cell was purchased in February 2005, and the system was shipped and installed in May 2005. The custom-configured cell consisted of a FANUC four-axis robot, a pallet dispenser, a gravity by-pass conveyor, a square tube conveyor, and an infeed conveyor. The company's operators installed the equipment with a Premier Tech service technician present to supervise. The company initially scheduled the installation to take about 15 days. However, operators removed the old machine in 24 hours and had the new machine installed and running within five days. It took two additional days to adjust and refine the system until it ran perfectly.
Since installation, the robotic palletizer has not had any problems or required any major repairs or replacements. "The only repairs we've had to make have been minor," says the project manager. "In adjusting the tension on the gripper, we accidentally broke part of its robotic arm. But other than that, we've had zero downtime. We've been extremely happy, both with the equipment and the excellent service we've received". IEG's robotic cell has eliminated the excessive overtime that previously plagued the company, significantly improving productivity. For example, in 2004, operators were struggling to palletize 1 500 to 1 700 bags in an eight-hour period. With the new system, operators can palletize more than 5 000 bags within the same timeframe. "We had predicted a twenty-percent increase in business with the new equipment," says the company's management team. "Incredibly, we ended up with an increase of more than thirty-five percent. Our customers have been very pleased with the increased output levels as well as with the final product. This installation has certainly been a great success story."