Peat processing resumes quickly, with Premier Tech's help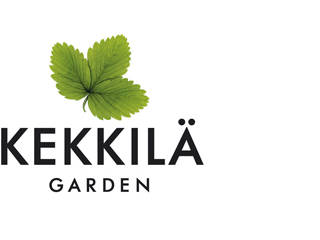 Roots of the process
Peat is a naturally occurring plant material widely used as a substrate for plant growth because of its capacity to retain water and nutrients. But peat is a challenging material to process. The Kekkilä Oy peat processing factory, located in Eurajoki, Finland, had mastered the process and was contributing to its parent company's position as one of the top five manufacturers of products for professional growers and as the biggest manufacturer of growing media for landscapers in the professional and retail markets, with packaged potting soils and growing media exported to more than 40 countries.
Until fire completely destroyed the facility on April 27, 2010…
Renewal
It didn't take long for Kekkilä Oy to choose Premier Tech's Industrial Equipment Group (IEG) as their partner in rebuilding. "It was an easy choice based on our earlier experience with Premier Tech and their great reputation," recalls factory manager Päivi Laakso.
Two months after the fire, the design for a new factory had been finalized and a contract was signed. Kekkilä Oy erected their new building quickly, which allowed equipment installation to begin in early November 2010. Employee training was provided during March and April 2011 by equipment specialists from Premier Tech (based in Rivière-du-Loup, Québec) and Chronos BTH (based in Eersel in the Netherlands). Production resumed in April, while the official ribbon-cutting ceremony was held on June 9, 2011.
Global cooperation
Fundamental to Kekkilä Oy's swift return to production was Premier Tech's delivery of a turnkey operation for integrated production and packaging. This was made possible by Kekkilä Oy's speed at building a new factory, by Premier Tech's expertise in peat processing, and by its ability to coordinate equipment supply, installation and training.
Premier Tech handled the screening and mixing lines part, in addition to providing a bulk bag filler and two balers. Chronos BTH provided a loose bagger, two palletizers as well as a stretch hooder, and acted as the integrator for the big baler. After-sales support is provided by Chronos BTH because of its proximity to the customer, but support from Premier Tech is available if needed.
The new facility
The new facility also produces growing media for professional growers. One improvement, however, is that Premier Tech designed the new space so that "in the new factory, there is more space around the conveyors. Cleaning is better, and safety is increased," says Mrs. Laakso. Employee health is also enhanced by the new operation's greater level of automation, which means that "operating the screening and mixing lines is physically much less demanding."
And there's one more, critically important improvement: processing is now more flexible and efficient. That's because the screening, mixing and bagging lines permit the simultaneous mixing of different peat-based recipes, which are then packaged by four different bagging technologies. "These machines can be run at the same time, which means more effective processing," notes Mrs. Laakso.
Effective, flexible processing
"Processing is effective because Premier Tech designed the entire system to be very flexible," explains Project Manager Guy D'Amours. Flexibility is engineered into the process right from the beginning, where screening separates peat into four fractions depending on the size of the peat particles. Screened material can then be moved into storage for later use or sent directly to each of the factory's two mixing lines.
The mixing process incorporates conditioning equipment, including a Premier Tech hammer mill that pulverizes the biggest chunks of peat. Then, mixers combine the peat with sand, clay, lime, other horticultural additives and a wide range of different fertilizers according to different recipes, thus allowing the factory to produce a huge range of blends. Different blends can move from the mixing lines to any of the bagging lines, with conveyors keeping each blend separate from the others, to avoid contamination. Each blend feeds a dedicated hopper, and each hopper feeds a dedicated packaging line.
Flexible processing allows the bagging lines to produce six different sizes of loose bags and bales within the XL bales, Maxi Bales, Big Bags and loose bags categories. Mr. D'Amours explains the bagging lines' flexibility by pointing out that "besides the fact that each packaging line can bag a different recipe, one of the loose baggers can produce four different bag sizes." Palletizers and a stretch hooder complete the process.
Challenges surmounted
"The biggest challenge of this project was the short time frame for such a big project," recalls Mr. D'Amours. "The project included twelve hoppers, eight different types of screening and conditioning equipment, four different bagging technologies, and more than 60 bulk conveyors, which represent 1.6 km (nearly one mile) of conveyor belts! More than 40 truck and container loads were required to deliver all the equipment."
All that equipment is only a part of what enabled Kekkilä Oy to rebound quickly after a devastating fire. "It was real teamwork, the kind of nice partnership Premier Tech is proud to be part of," says Mr. D'Amours. "That, and Premier Tech's experience in the peat processing industry," concludes Mrs. Laakso.