Upgrade helps company retain competitive edge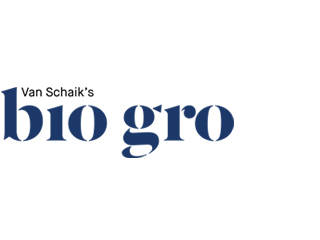 Van Schaik's Bio Gro was founded in 1966, originally providing organic soils and landscape bark within the local region. In the 1990s, we moved into the production of potting mixes and other horticultural products, and commenced packaging these lines in 1995. We now employ over 80 workers in three key locations to service South-Eastern Australia.
We are a large Australian contract packager for horticultural and nursery products: for example, we also bag many product lines for Richgro Garden Products. We have operating sites in Mount Gambier (South Australia) and Melbourne (Victoria). Our contract packaging business has grown considerably in recent years, and to allow Bio Gro to retain its competitive edge within the industry, we needed to upgrade our processes. We relied on manual packing, which was considerably slower and labour-intensive, so we decided to automate our packaging line.
We heard of Premier Tech's Industrial Equipment Group (IEG) via our long-standing relationship with Richgro Garden Products, based in Perth (Western Australia). Richgro has an earlier model of the IEG packaging line and has been satisfied with the system's performance for many years. We chose IEG on recommendation from Richgro Garden Products. We placed the order for our complete packaging line in late 2006, which comprised the following equipment: a Volumetric Feeder (VF-2300), a Form, Fill and Seal Bagger (FFS-200), a High Level Bag Palletizer (AP-435) and a Rotary Arm Stretch Wrapper (LW-470).
During the initial stages of this project, it was interesting to see what a global marketplace we are now part of. Our Australian General Manager met a Frenchman in Germany to discuss a packaging line developed by a Canadian company!
We have experienced very few challenges during the process. The project was handled very well from the initial sales enquiry through the installation of the packaging line. Things have been going very well since the installation of our new equipment from IEG. We have had only minor issues cropping up from time to time, and all issues were dealt with more than adequately by IEG. The installation of this equipment has now allowed us to reduce the labour required for our process by 80%.
To date, we are very happy with the results from our automated packaging line. We are also extremely pleased with the overall level of service provided by IEG. The equipment is efficient and of high quality. The after-sales follow-up and technical support has been great. We believe that we have established a good relationship with this company, which will serve us well in future years.
When the Canadian technicians arrived to install the equipment, they had no idea just how far away Australia was from the rest of the world. It was fun to watch some close international bonds being forged as the technicians worked with our team to get everything working in harmony. Overall, the project was a very satisfying experience.
Craig Torney
General Manager
Van Schaik's Bio Gro