CHRONOS APL-5240
Low-level palletizer
Available in
Canada & USA, Latin America and Oceania
The APL-5240, is a low-level palletizing machine, ideal for warehouses with low ceilings. It automates the heavy-lifting and repetitive motions related to manual operation to improve productivity and decrease work-related injuries.
Its rugged frame offers steady and reliable performance when stacking your products.
Speed: up to 35 units per minute
Applications: cases, boxes, pails, totes, and bundles
Price: $$$$$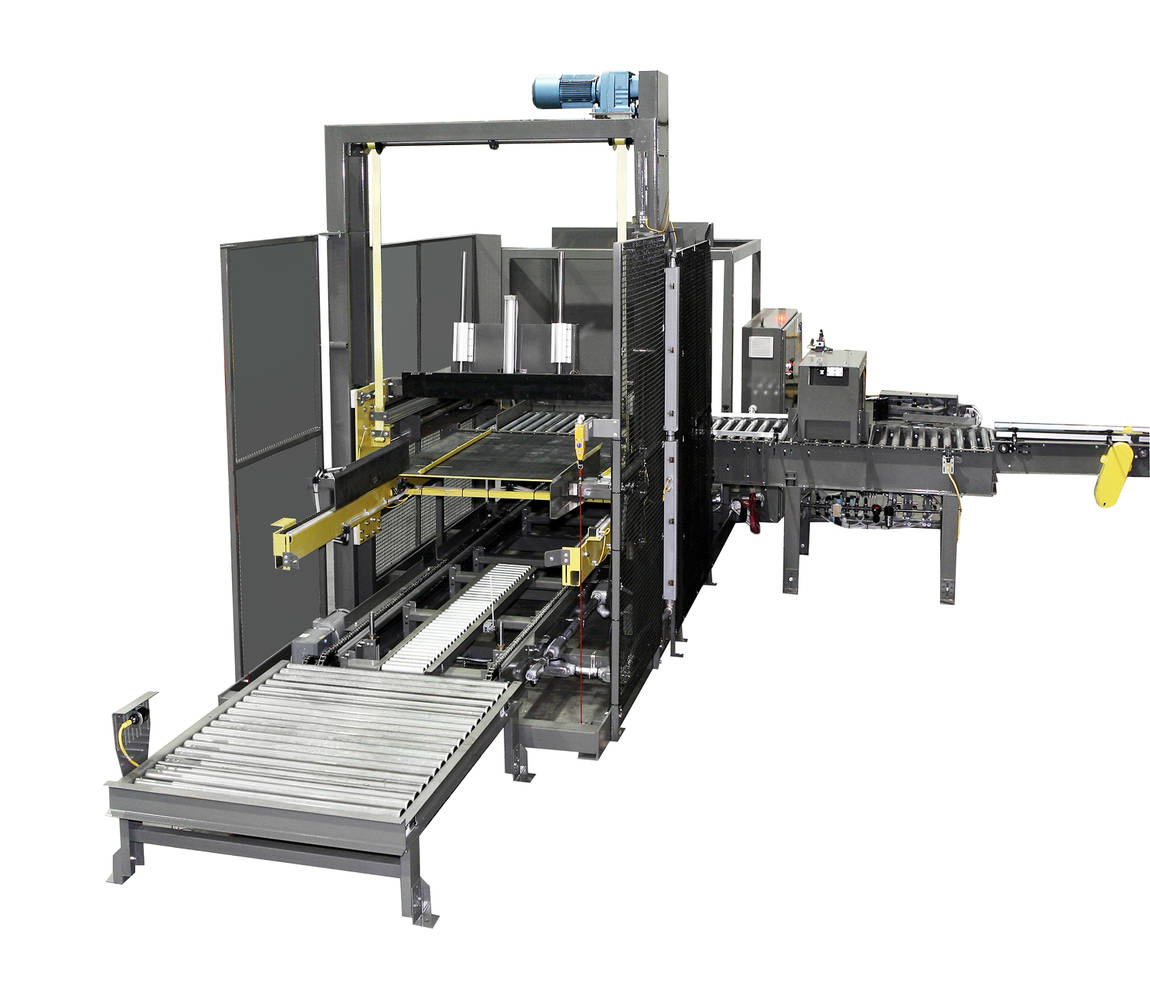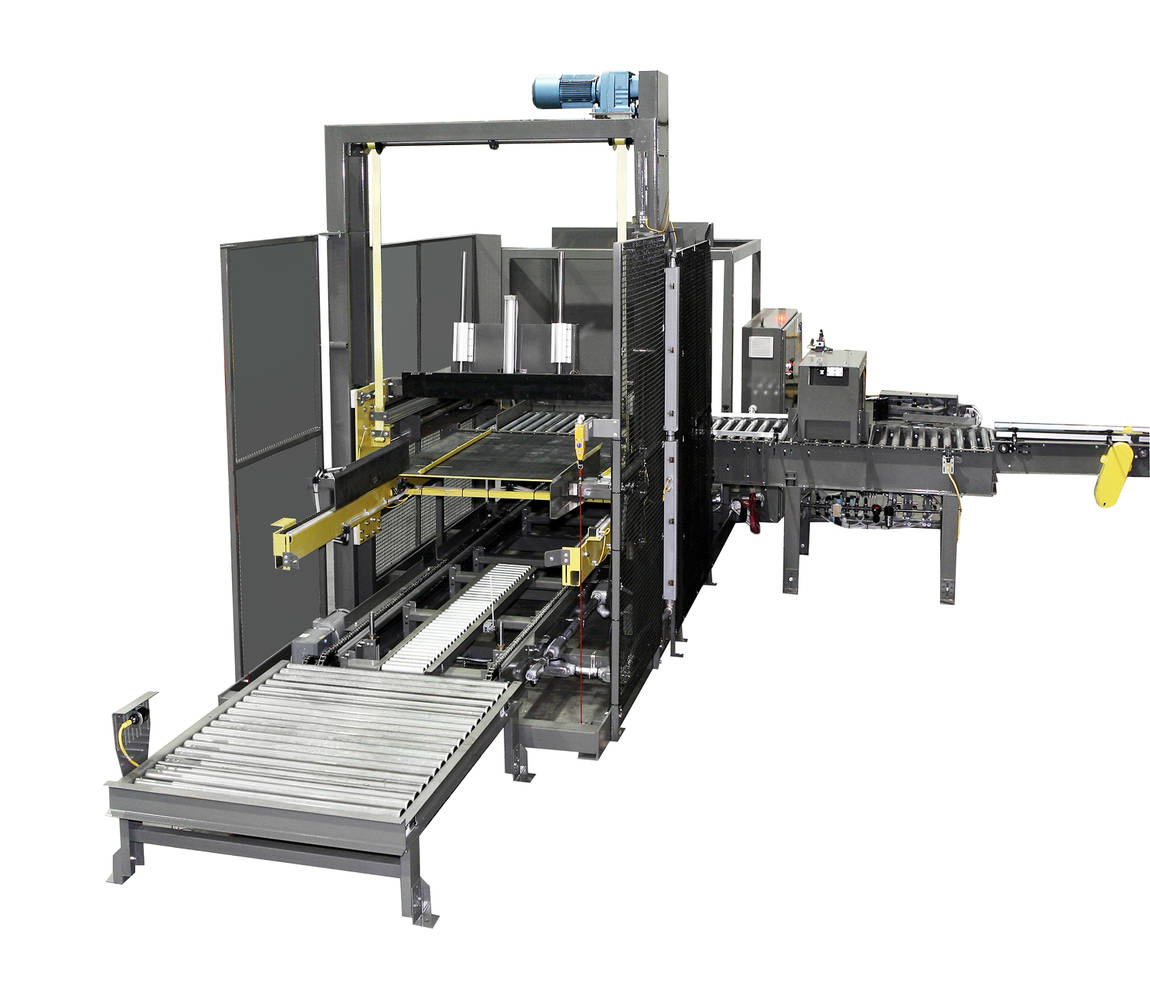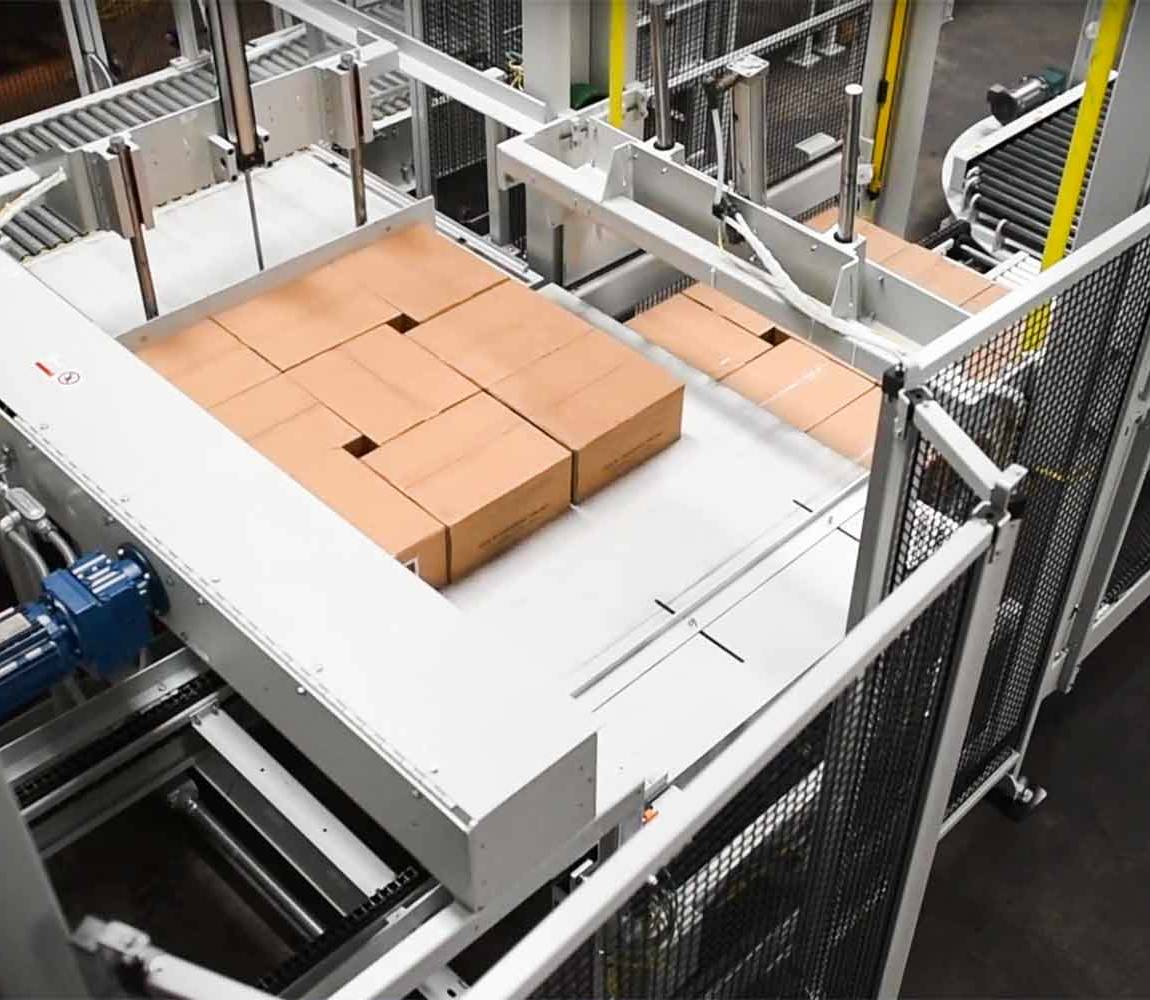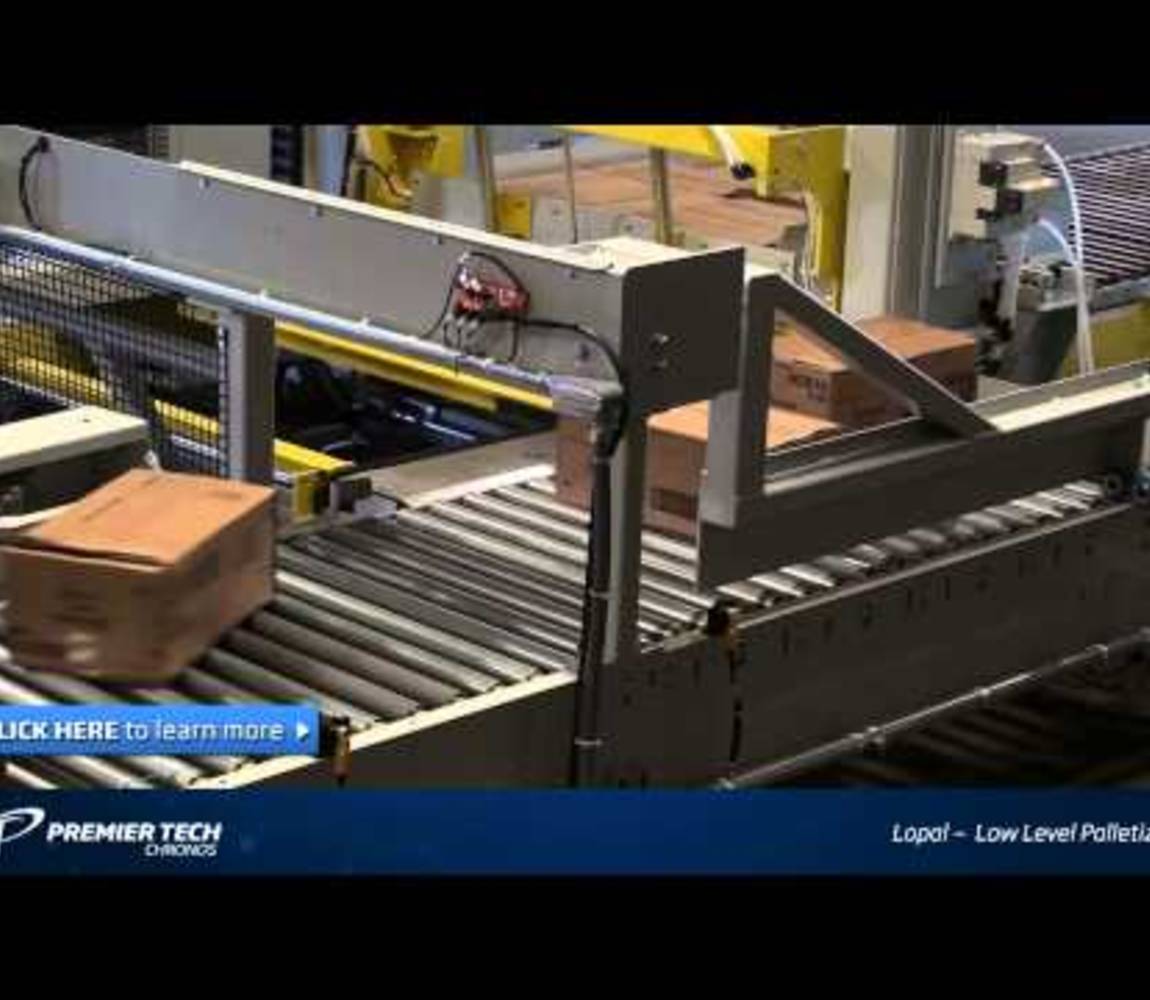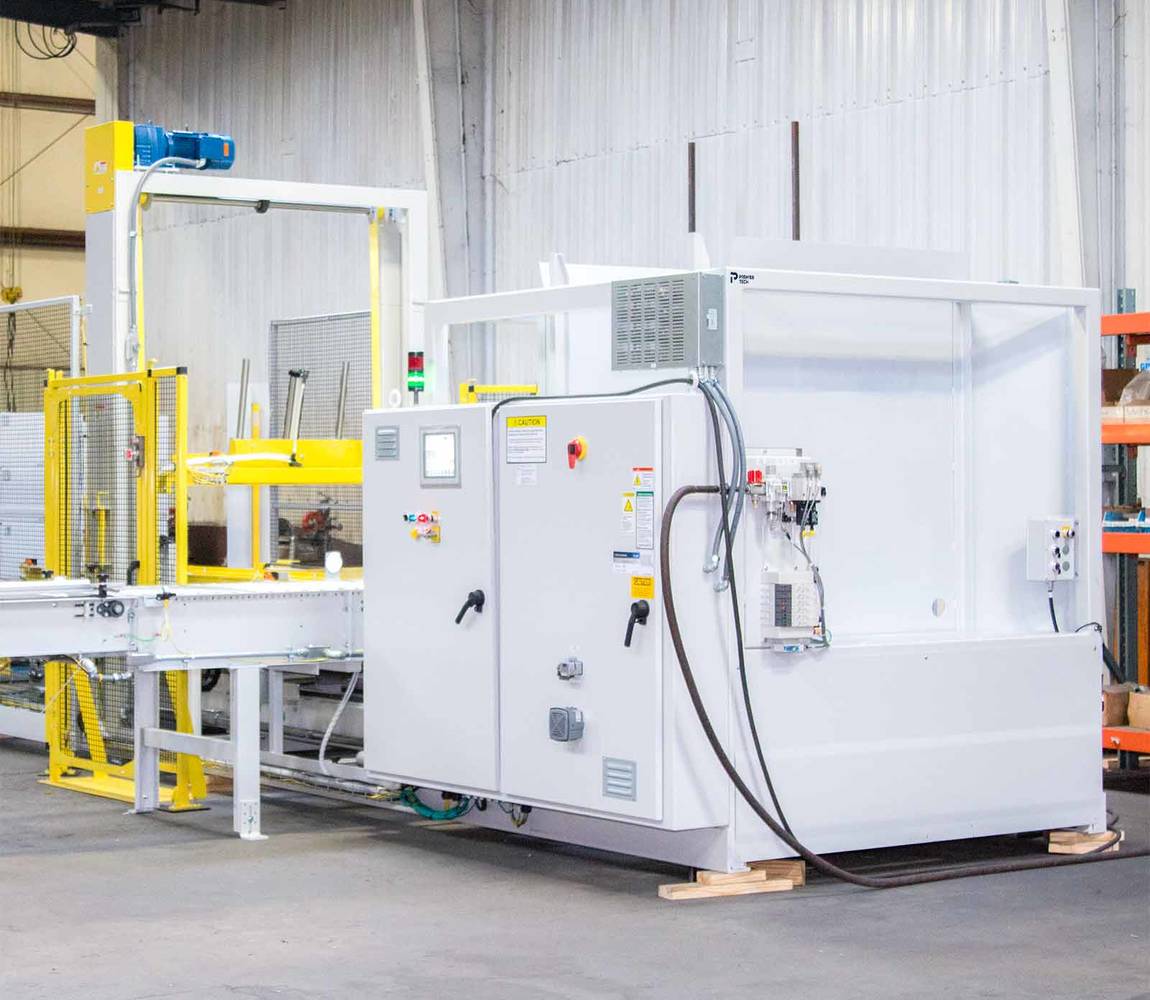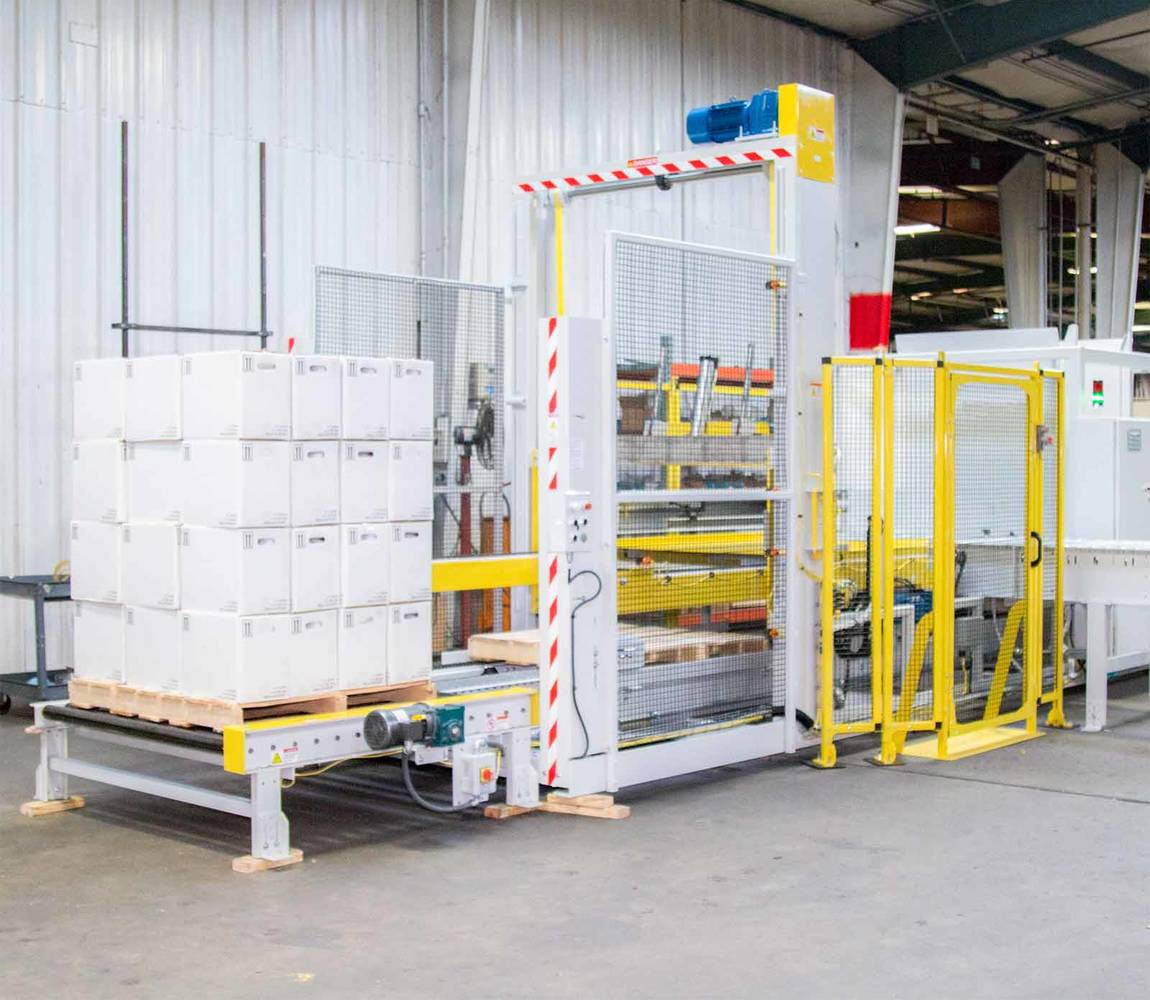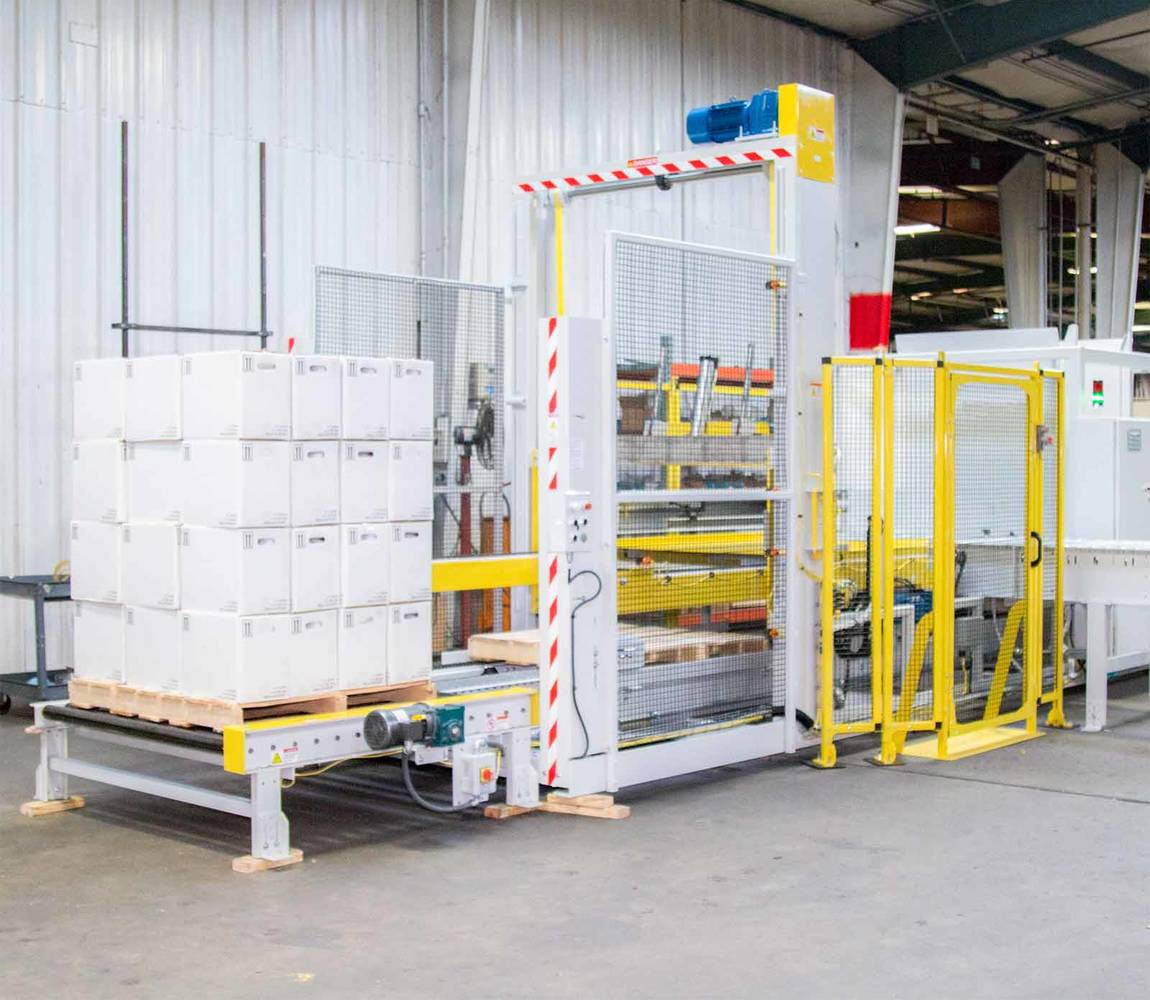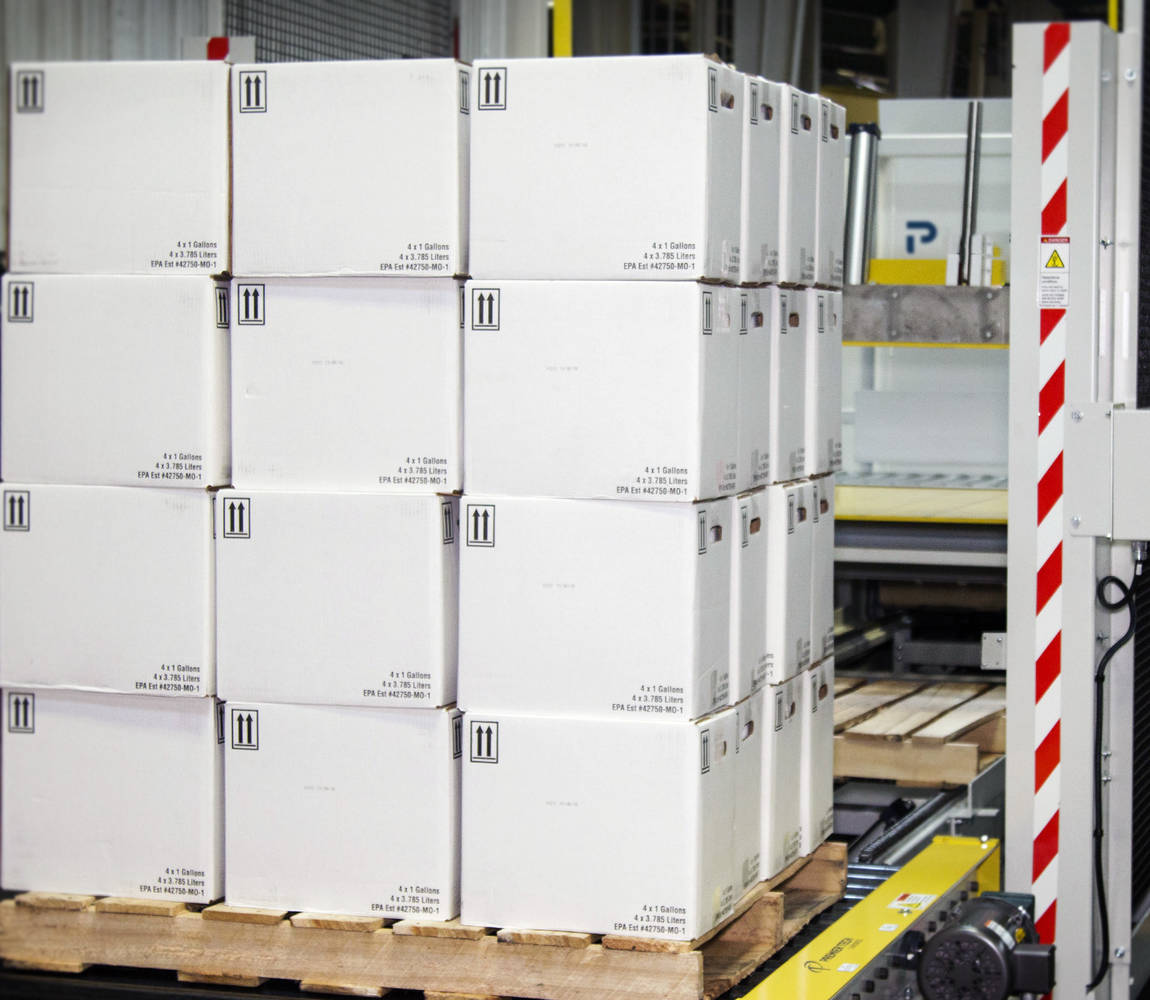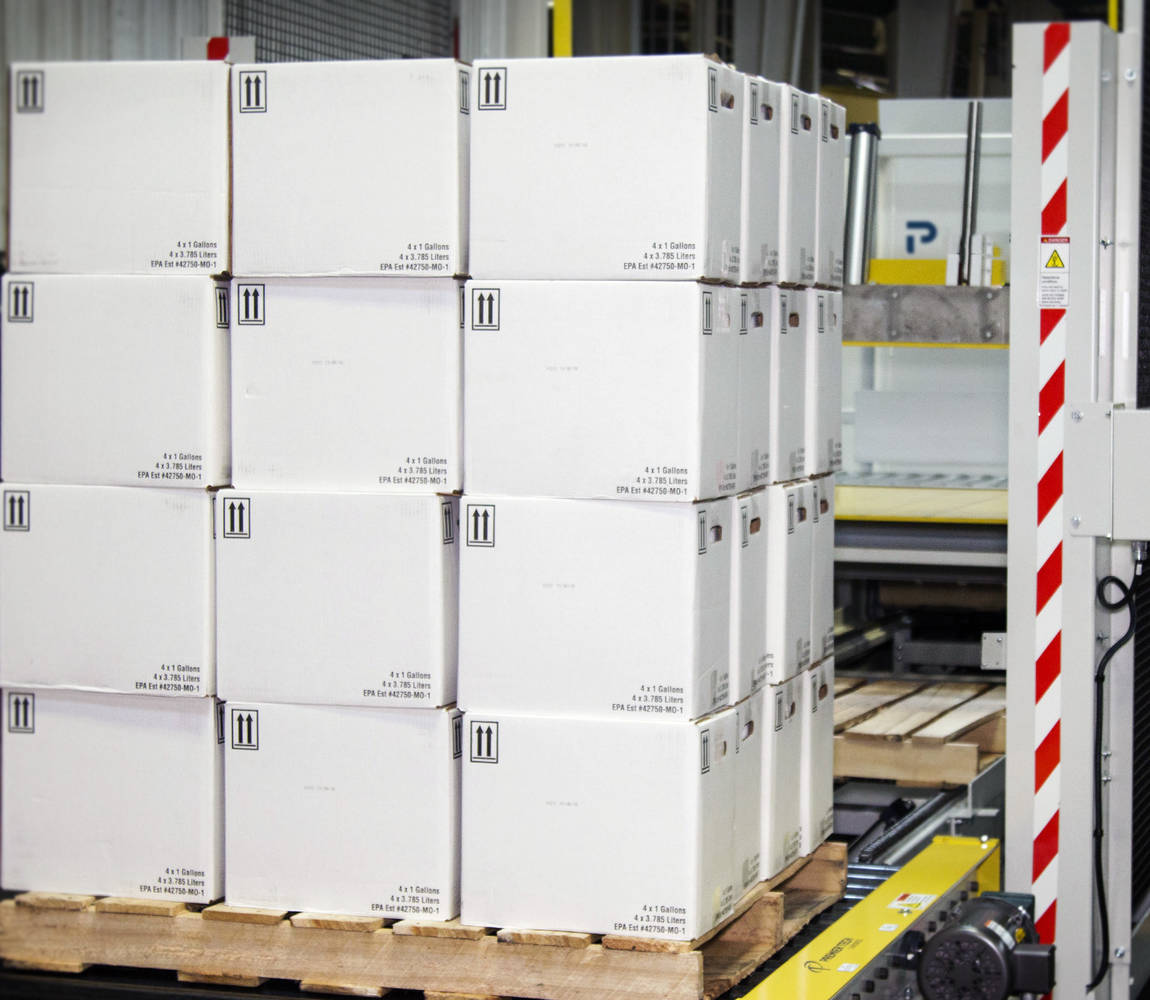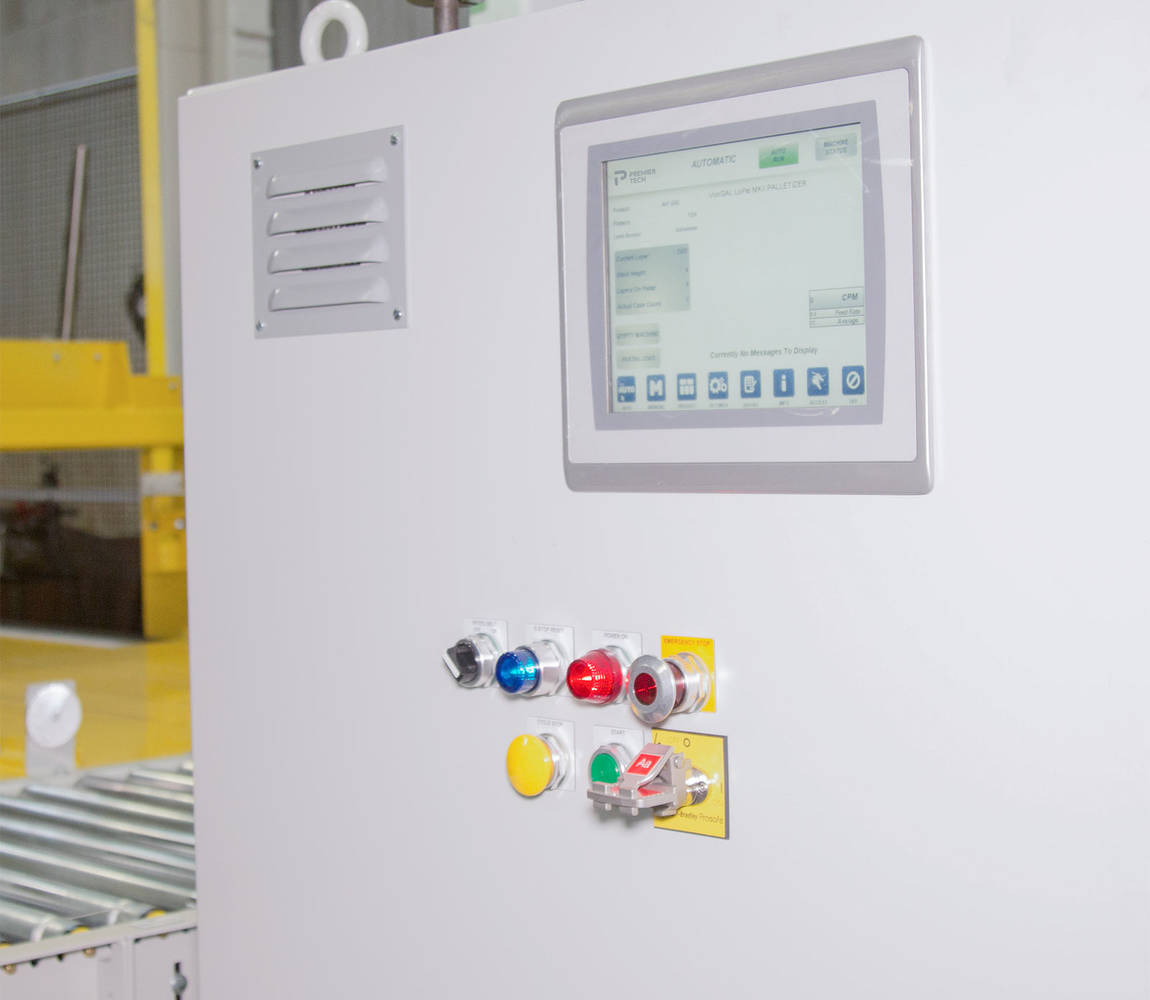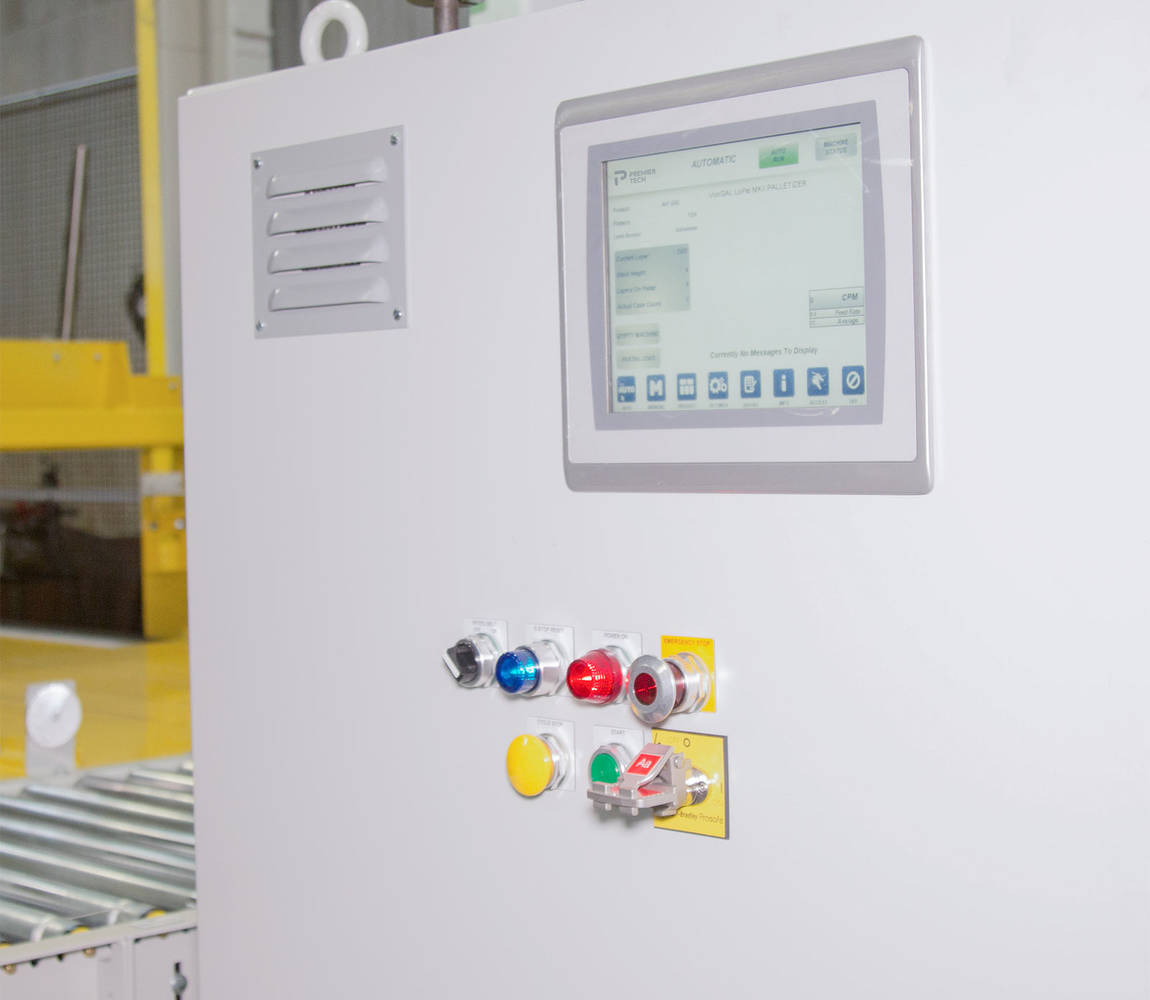 Convenient palletizing machine
Previously known as vonGal's Lopal, the APL-5240's design conveniently connects to waist high conveyors. The on-floor operations allow for easy activity monitoring, cleaning, and maintenance without the need to climb on top of a machine.
The equipment can be installed quickly and is engineered to be energy efficient and operate quietly. The rugged and durable construction allows for long-term reliability.
No excavation or special foundation is required
Automatic pallet dispenser to reduce human intervention when positioning pallets
Numerous product infeed configurations adapted to your plant layout
Heavy-duty elevator to handle layers up to 700 lb
Easy to operate palletizer
The intuitive and simple touchscreen controller uses 3D images to enable workers of all skill levels to operate the equipment proficiently.
Users can add new recipes or create and edit existing ones within minutes. The machine software also easily adapts to changing production demands or future products.
Safer working environment
The case palletizer produces stable and sturdy loads to prevent shipping damages and reduce injuries associated with manual labor. The heavy-duty components handle products with ease, consistency, accuracy, and repeatability, while increasing uptime and efficiency.
The APL-5240 complies with Category 3, Performance Level D standards to keep employees safe and productive.
Minimize handling impacts and provide gentle motions
Safety features include:

Fences
Light curtains
Emergency stop buttons
Interlocking trapped key
Fail-safe brake on the layer elevator
Get detailed specifications about this equipment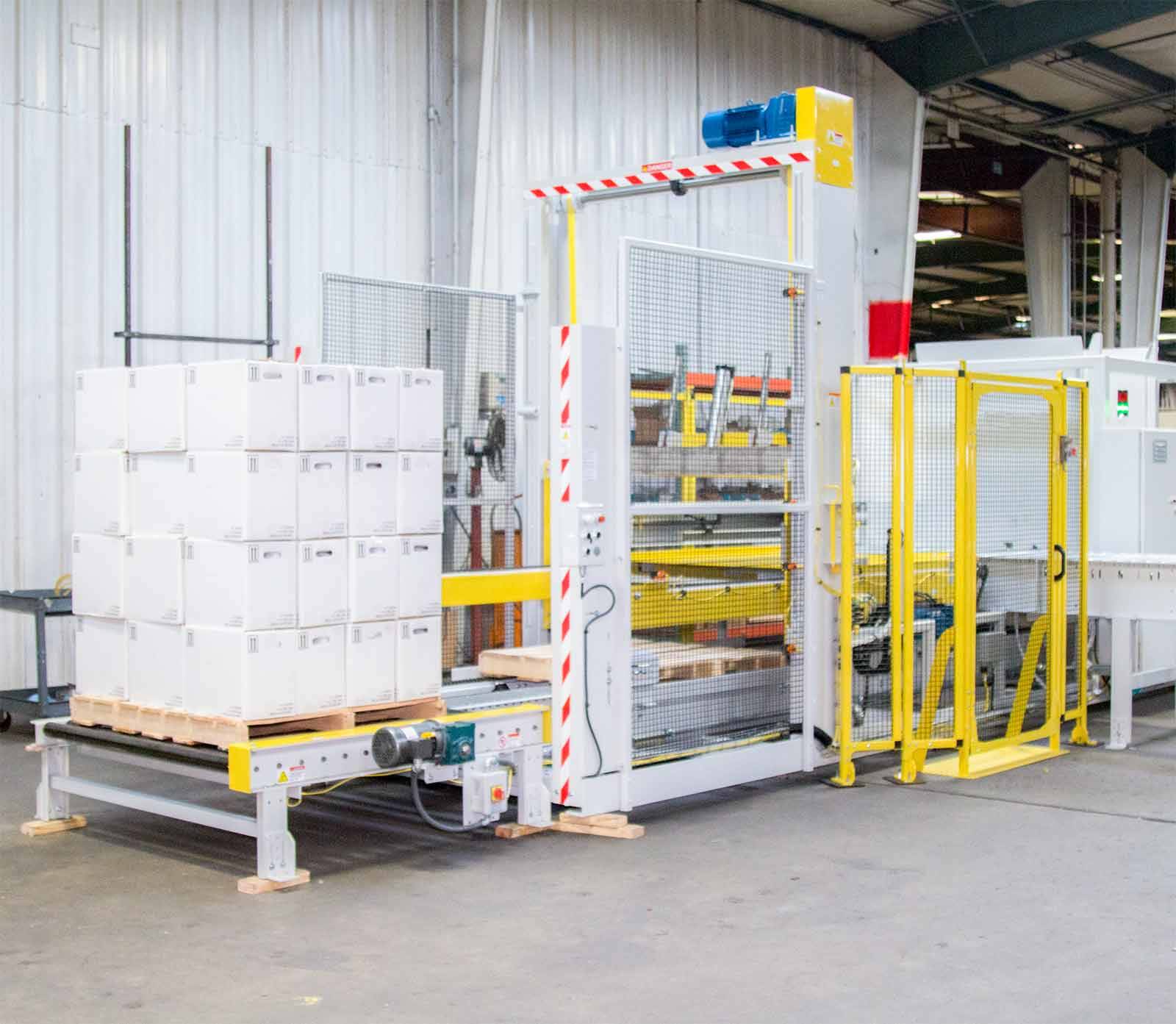 The operator selects the pattern or SKU on the touchscreen. 

A pallet is automatically lowered from the dispenser and conveyed to its stacking position. 

Products enter the machine via a waist high conveyor where a pacing conveyor spaces each unit. They are oriented and positioned in a row according to the selected pattern. 

Once a row is formed, the row pusher gently transfers it to the layer elevator. 

When the layer is completed, the elevator raises above the load to gently deposit products.  

As the plate retracts, a rear bar holds units in place to ensure each layer is centered on the pallet. 

If required, compression bars can center and stabilize each layer to prevent mishandling during shipping. 

Once the load is completed, the pallet is conveyed out of the build zone, and the palletizer begins to stack the next pallet.
Additional options
The APL-5240 can be equipped with various options to fit your specific palletizing requirements.
Slip sheet or top sheet dispenser to stabilize loads
Compression bars to center and stabilize each layer
Lift-up rake to optimize speed
Full-load discharge conveyor
Elevating piers to match existing conveyors
Partnering in your success
Premier Tech offers unbeatable services and support throughout the lifecycle of your equipment.
Experts in packaging since 1989
Experts in packaging since 1989
Effective engineering capabilities
Effective engineering capabilities
Need help finding the right palletizer?