Everything You Need to Know About Moving to an Automated Bagging Machine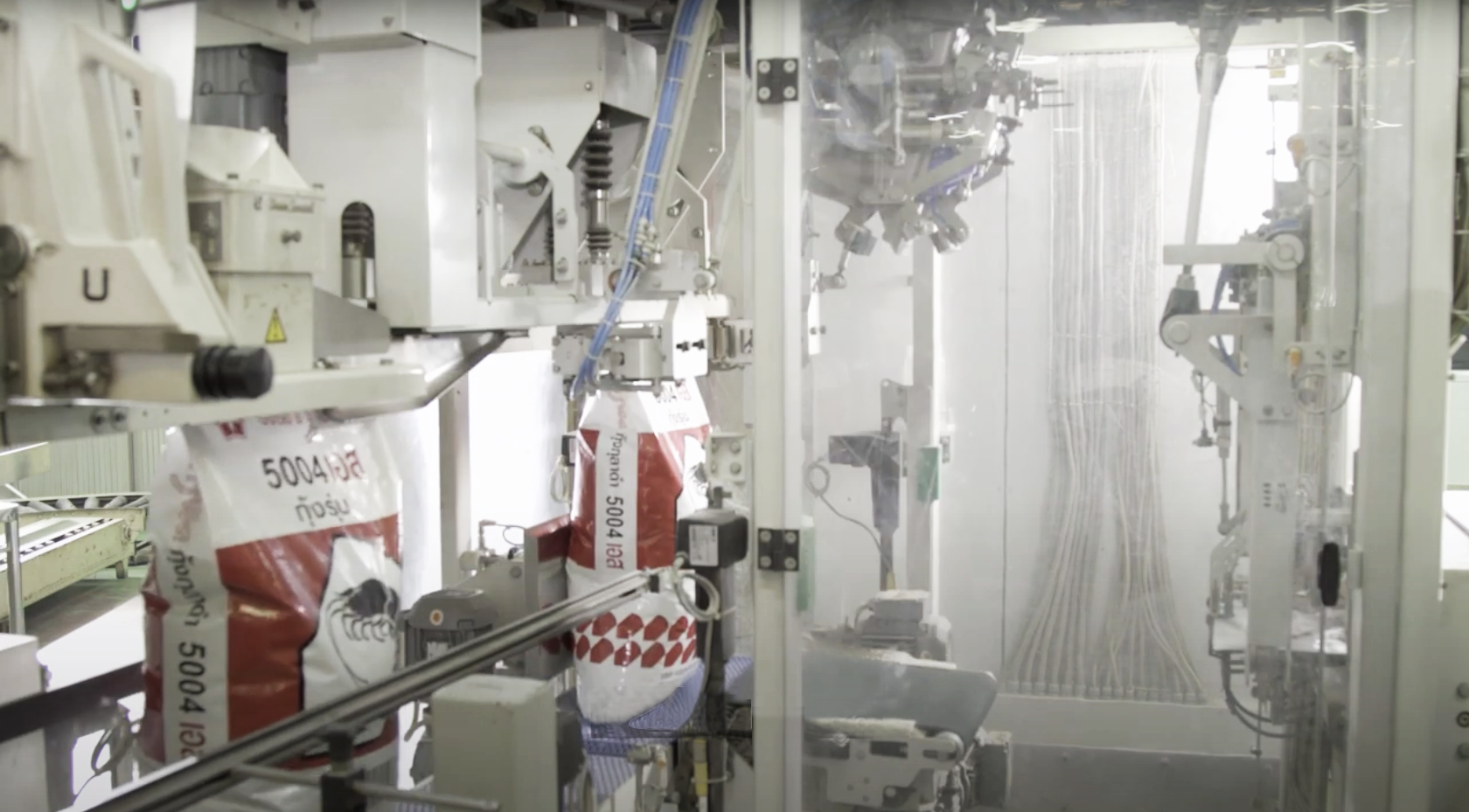 Automated systems are like shortcuts for manufacturers nowadays. Moving from human resources to automatic machines increases production, fulfills market needs, and controls the budget and expenses to achieve long-term goals. But before stepping in, preparation is needed. Here, Premier Tech shares valuable guidelines & tips based on the true experiences of experts in various industries to help our customers make practical use of the automated bagging machine and understand how the automated system works.
Change Problems to Productivity With an Automated Bagging Machine
Premier Tech has experience taking care of customers from various industries such as sugar , tapioca starch, chemical fertilizer, or even baby formula milk powder and animal feed companies. Over the years, many manufacturers have shared the stories and production line problems that caused them to move from manual process to an automated process, switching to an automated bagging machine which helps improve their productivity with applications such as product packing and product sealing.
The implementation of automatic bagging machines increases efficiency and quality in every step, from packing until the bag is closed. For example, in a sugar factory, a complication that many manufacturers have encountered (even those with good control of the process) is the sugar becoming caked due to moisture being absorbed during the manual bagging process. This reduces the quality of the product and may lead to customer complaints.
Furthermore, there are also problems with the workforce; absence, annual leave, lateness, and shortage which happen repeatedly. These problems disrupt the production line and often become the reason they cannot reach the target number of units each day. 
Many think long and hard before implementing an automatic bagging process. But for others, it's a no-brainer. For example, moving the sugar bagging process to a machine prevented the sugar from clumping together. In addition, the byproduct from the implementation of automatic bagging machines is less contamination of the bag, which occurred back when the bagging process was done manually.
 
8 Things to do Before Moving to an Automated System:
Create a vision and long-term plan 
Understand the long-term investment and return
Recruit the right personnel
Get ready to adjust to the new working system
Have a solid maintenance plan
Improve the knowledge and skills of personnel 
Adjust the current team structure
Communicate and gain acceptance within the organization

Things to Understand Before Moving to an Automated System
From the 8 things to do list that was mentioned above,  the two most important thing before switching from manual to automated , is Firstly, to improve the knowledge and skills of workers. There must be a collaboration between the manufacturers and the suppliers who procure the machines and systems and workers must be ready for the change and to learn new things. Secondly, we highly suggest our partners to have a solid maintenance plan, including how the automatic bagging machine works and how to maintain it to prevent mistakes and prolong the machine's lifespan.
You should consider:
An organized schedule of preventive maintenance.
Regular training to provide knowledge on the machine for existing personnel and newcomers.
Machine control operating software.
Sourcing authentic parts to ensure the long-term running of the machine.
Daily preventive maintenance will keep the machines and bagging machine stable in the long-run and reduce unnecessary costs in the future, which could occur without a proper maintenance.
 

There's Always a Reward for Taking the First Step
So, what are the differences after moving the bagging process to an automated system? Since the bagging machine works faster and can substitute human resources, of course, the results are positive. Whether in terms of Total Cost of Ownership (TOC), Return on Investment (ROI), manufacturing quality or system security. Because the automated system keeps the manufacturing line going, it supports the smooth running of the factory.
Another obvious benefit would be that a factory could reduce the manpower on its production line, e.g., from 15 people per shift scooping, bag opening, sealing etc., to 3-4 people per shift controlling the automatic bagging machine. Even though introducing the machines costs time and money, you will find that the payback makes it worth it. Moreover, you will gain long-term value and a production standard on par or even above your competitors.
Another reward for revolutionizing your production line is the welfare and safety of your staff. Using automatic bagging machines instead of people reduces the number of accidents as the machine itself has a security system and stop mode and a controling to preventive dust system.
 

Find More Than A Business Partner
Changing to an automated bagging machine will certainly improve the efficiency and security of your production line. But if you choose the right business partner or supplier, this new relationship will also be one of the driving factors for your success. Because a good supplier should be a partner who guides you, shares experiences, knowledge, and the perspective of an outsider that a business owner may not be able to see.
When  choosing a business partner or supplier, it's important to ensure they:
Have a production base, installation team and after-sales services within your country or region, and are able to communicate in your native language. 
Are familiar with bagging machines, both manual and automatic, since they will need to understand and work with an organization that is changing to an automated system, and support those changes.
Are reliable by seeing some past projects that showcase their experience in the industry.
To summarize, when you find the right partner, you will benefit from increased production quality and reduced costs and expenses. Problems during the manual bagging process will lessen, both in the short-term and long-term, including security and safety issues. There will even be indirect benefits of the new production line, for instance, better use of floor space. Furthermore, it will improve the skills and knowledge of personnel within your organization, strengthening your ability to compete with other companies in the field.
Premier Tech is the right partner to guide you through the automation process. Get in touch with our Expert today to find out more, please send your inquiry to info@premiertech.com